Housing Options
We believe that housing is more than just a place to sleep. It's where you can spread out and get comfy; where you learn, play, grow, and connect with the community around you. Which is why we offer several on-campus living spaces to fit your needs.

On-Campus Options
Not only do the RU living spaces offer you indoor activities and lounge areas, RU students who live on campus can also be found relaxing on campus hammocks, playing volleyball in the sand volleyball court, or competing in pick up games on the outdoor basketball court.
From game nights, to study sessions and engaging learning activities, to outdoor impromptu sports games, your space at RU will become your home. RU is a great place to call home.
Residence Halls
There are three residence halls on campus. Each hall has a chapel, laundry facility, computer lab, TV lounge, study rooms, and community recreation areas with activities like foosball, ping pong tables and pool tables. All residence halls feature access-controlled entry for student safety.
McGee Hall

Five floors
Laundry facility on site
SpectrumU
Maximum occupancy: 210
Renovated 2008
Free Laundry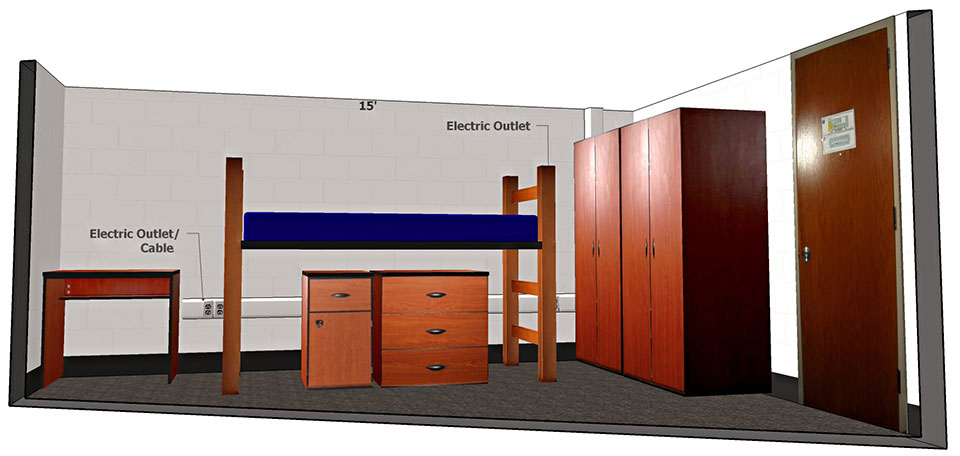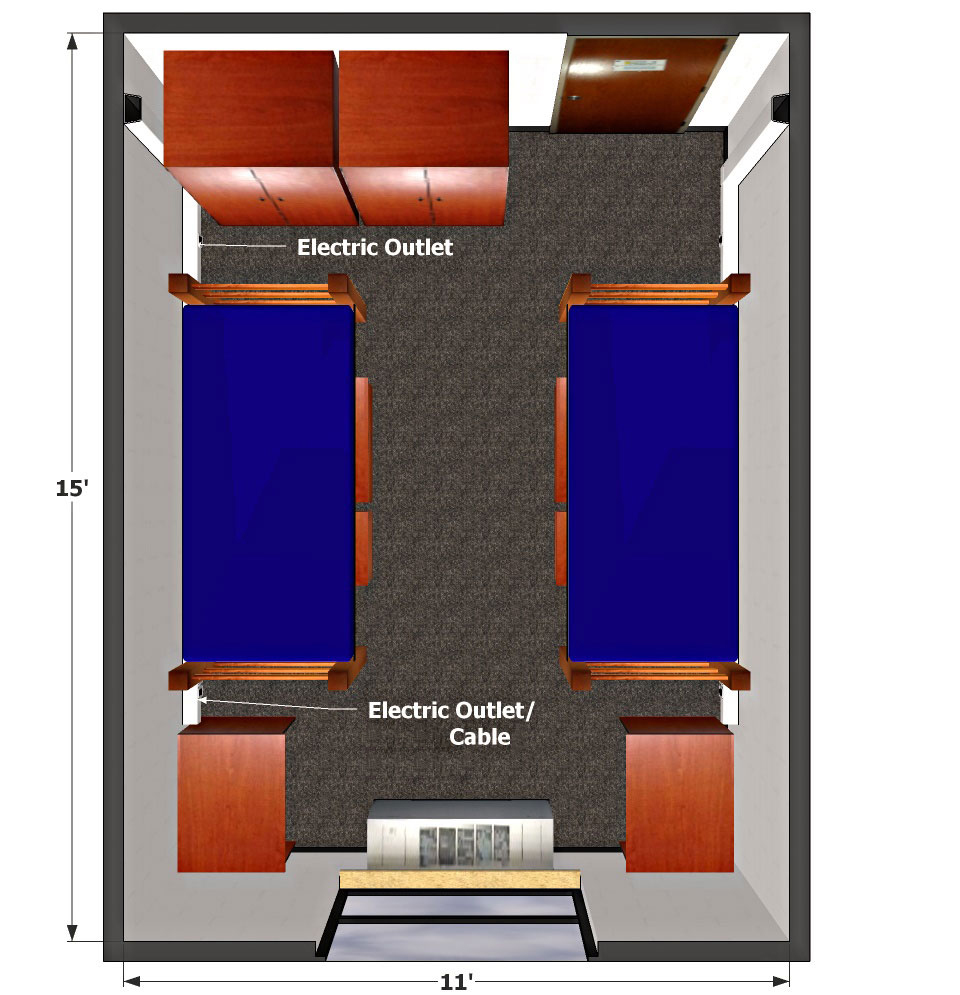 Corcoran Hall

Three floors
Main Lobby
Laundry facility on site
SpectrumU
Maximum occupancy: 196
Free Laundry
Renovated 2009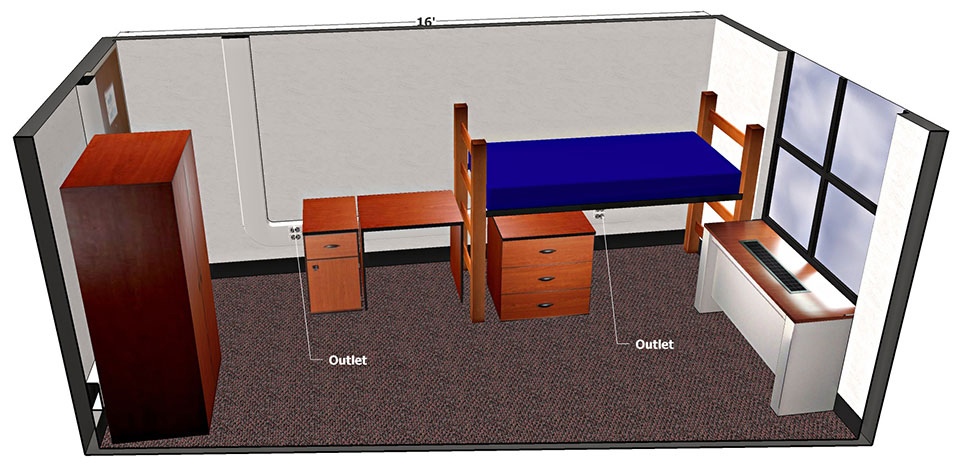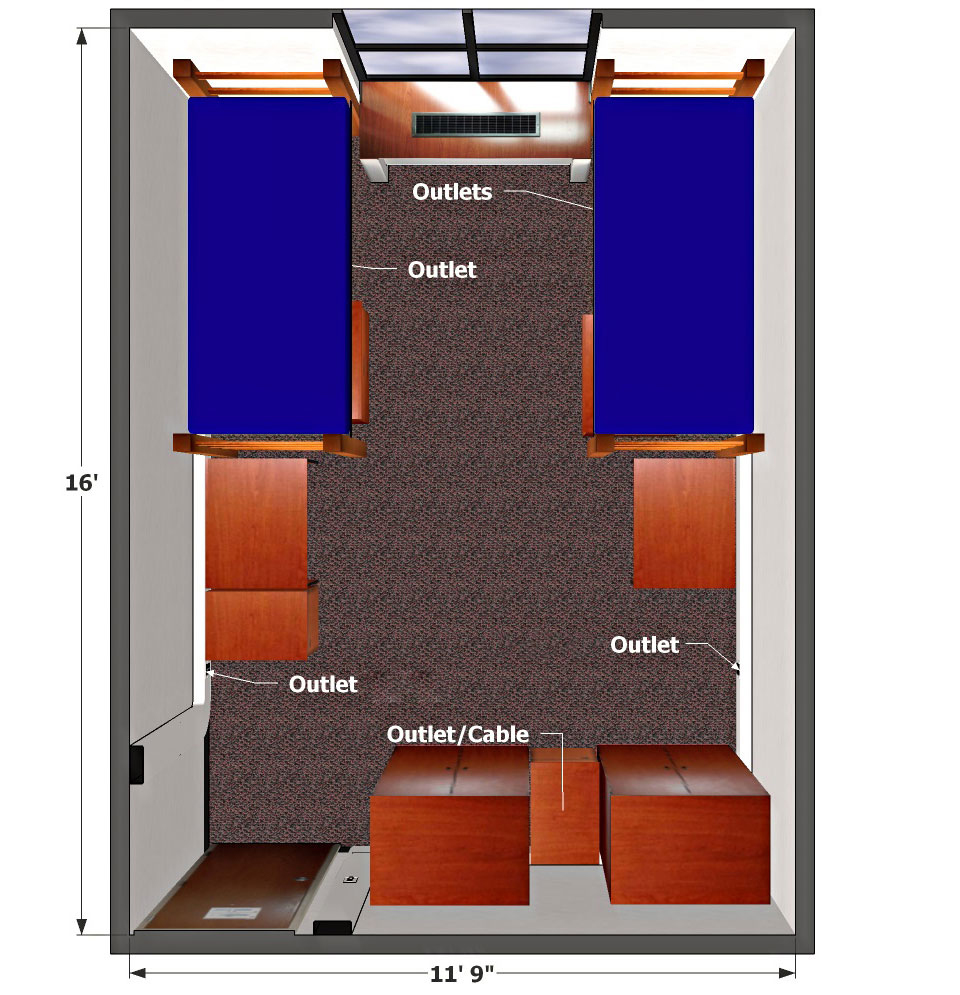 Xavier-Loyola Hall

Main Lobby renovated summer 2019
Adjacent parking
Free Laundry
Laundry facility on site
SpectrumU
Three floors
Maximum occupancy: 216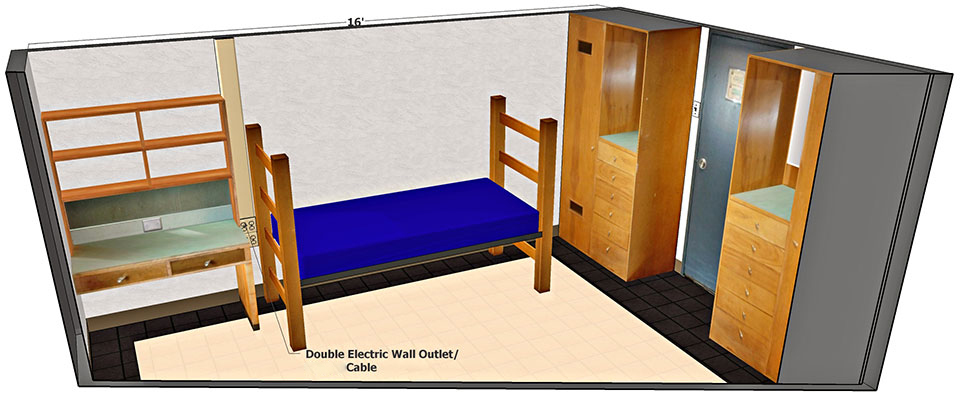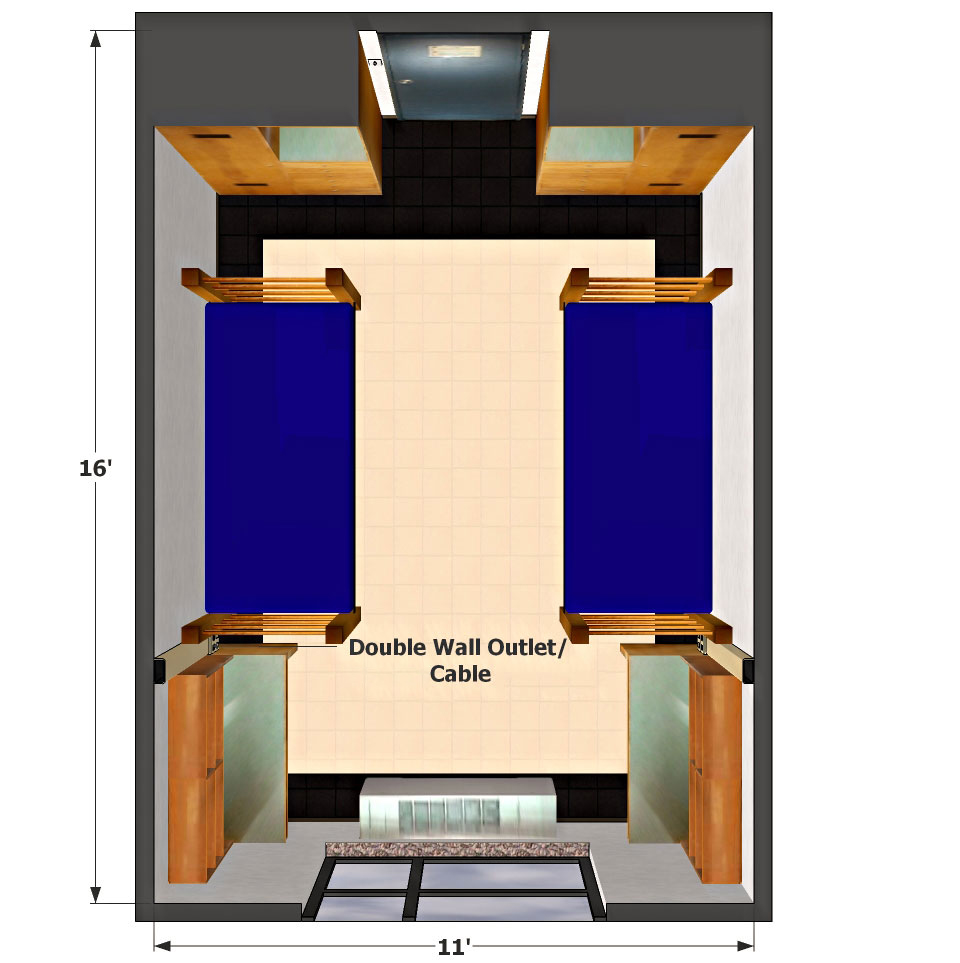 The Townhouse Village 
The Townhouse Village (THV) is a suite-style living community for upperclassmen students who apply in groups during the previous spring semester. The townhouses are furnished two-story apartments.

Amenities include:
Beds and mattresses
Kitchen table and chairs
Kitchen appliances (cook top, convection microwave oven, refrigerator)
Living room furniture included: 1 couch, 1 chair, 1 coffee table and 1 side table in the living room.
SpectrumU
Gated Parking
Free Laundry facility on site in community center
One, two and three bedroom options
Renovated 2018
Rock Row Housing
Rock Row is the newest addition to the RU student housing options, available to juniors and seniors in good standing with the university. The townhome-style units are located on the south side of campus in the 5400 block of Forest Avenue.
Featuring bungalow-inspired design elements echoing the characteristic architecture of the surrounding neighborhood, both townhome units are divided into four "homes," each with four private bedrooms, two bathrooms, a living room, and a kitchen split between three levels. 


Amenities include:
SpectrumU
Trash and recycling pickup
Laundry facilities
Off-street parking
Furniture includes (bed, bar stools, kitchen appliances, washer and dryer). 

Services
Basic cable is provided in the Residence Halls and THV. Upgraded cable services are provided by Consolidated Communications. Residents may rent cable boxes on opening day from Consolidated Communications in the Rock Room located on the lower level of Massman Hall. Students are responsible for payment of the equipment and services and the equipment can be turned in on closing day in the Rock Room in Massman Hall. If you have questions regarding Consolidated Communications please visit their web site at Consolidated Communications or you may contact them by phone at 913-825-3000.
All of our housing options are equipped with air conditioning, wireless internet and cable access. 

ADA Spaces
Please contact April Gray, Disability Resource Center Coordinator at 816.501.4037 if you have questions about ADA housing accommodations

Residence Life Transgender, Gender Non-Conforming and Non-Binary Housing
If you are interested in living on campus with other students who share or affirm your identity, please contact the Office of Residence Life at 816-501-4663. More information about housing accommodations for students identifying as transgender, gender non-confirming, and non-binary is available at Residence Life Transgender, Gender Non-Conforming and Non-Binary Housing.

Summer Housing
If you are interested in living on campus while taking summer classes, please contact the Office of Residence Life at 816-501-4663. Summer housing applications are available at Summer Housing.
---

Housing

---

Applications

---

More Information