Theology Teaching Degree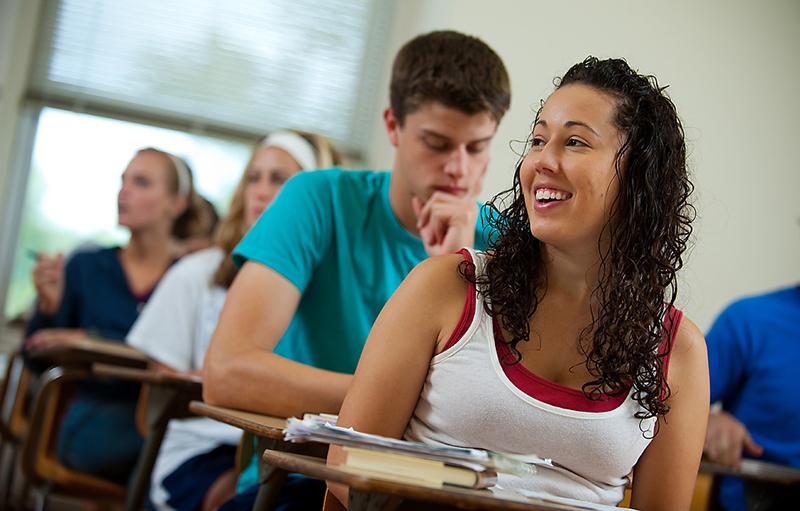 Theology Teaching Degree
---

Academics

---

Programs

---

Schools

---

Academic Support

---

Resources
Program Description
The Theology Teaching Degree will prepare Rockhurst graduates with a firm intellectual foundation in all the major areas today's theology teachers are expected to demonstrate competency. The depth and breadth of the program will assure that Rockhurst graduates who go into K-12 teaching in the field of theology will be prepared to meet the demands of the theology teacher education marketplace while laying the foundation for many other fields. Our curriculum accomplishes this by developing theological understanding with proficiency in skills common to the liberal arts including critical thinking, close reading, research, clear writing, and intercultural awareness.
Learning Outcomes
Upon completion of the Theology Teaching Degree program, students will be able to:
Demonstrate competency in analyzing key elements of major Christian traditions, including Christology, sacramental theology, eschatology, and the prevailing hermeneutical approaches to scripture.
Illustrate exegetical skills utilizing methods of contemporary biblical criticism.
Discuss issues of Christianity's engagement with culture through the prism of moral theology or questions of social justice.
Identify key turning points in the history of Christian development from the period of the early Church to the present.
Distinguish between and illustrate knowledge of the interpretive methods that characterize Theology and Religious Studies.
Describe and interpret ways that theological systems, religious practices, and institutions reflect the cultures from which they emerge and adapt to cultural change.
Compare theological claims and ritual practices from two or more religious systems.
Analyze diverse and competing conceptions of truth from within a shared religious discursive community.
Explain how appealing to transcendent authority has been used to reinforce and challenge the social order with a theology teacher's education
Understand best practices to teach theology online, using our Canvas Learning System
Experiences
Field studies to a range of religious institutions and settings
Expressing theological concepts through art
Service-learning with faith-based organizations teaching theology and religion
Capstone research projects and public presentations of student research on theology teaching education
Presenting research at regional conferences
Outcomes
What can I do with a Bachelor's in Theology?
Theology Teacher in K-12 School
Director of Religious Education for a Parish
Youth Minister
Theology Teacher Education
Community Development
Professor of Theology or Religious Studies
Online Theology Teacher