---

Academics

---

Programs

---

Schools

---

Academic Support

---

Resources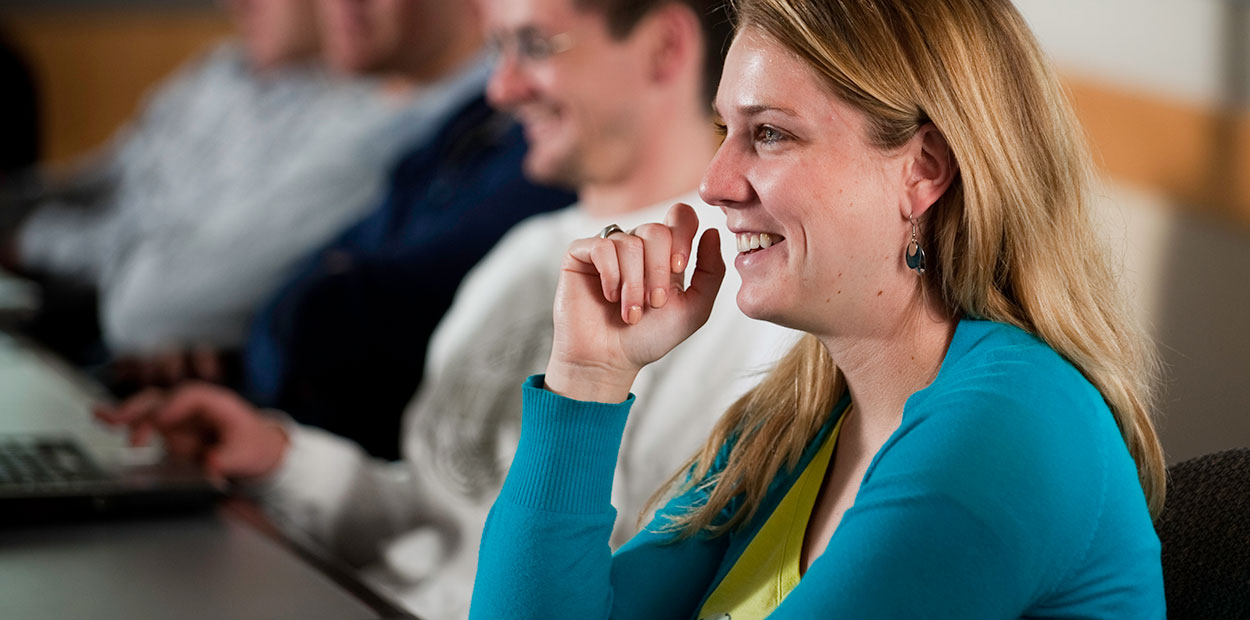 ---
THE HELZBERG DIFFERENCE
A bachelor's degree from RU is one of the most prestigious and sought after degrees by employers in the Kansas City area and beyond. We're proud to share that our bachelor's management program is ranked No. 10 in the nation by U.S. News & World Report.
And our Kansas City, Missouri, location connects us to 11 Fortune 1000 companies and numerous mid-sized businesses, providing graduates with exceptional opportunities for career growth and advancement. That's how 97.9% of RU graduates are employed or accepted into graduate school within six months.
---
BACHELOR'S DEGREE PROGRAMS AND MINORS
The Helzberg School of Management offers an AACSB accredited Bachelor of Science in business administration (BSBA), a Bachelor of Science in Analytics and Technology, as well as a number of minors and certificates in various fields. The Helzberg School also works with the College of Arts and Sciences to offer two Bachelor of Arts degrees - one in economics and another in nonprofit leadership. Learn more about our BSBA and economics student learning outcomes, as well as our laptop policy.
The Helzberg School's quantitative business analytics curriculum was ranked No. 7 in the nation by U.S. News & World Report's 2017 Best Undergraduate Business Programs.
BSBA Concentrations (AACSB Accredited)
More Degrees
Bachelor of Arts
Bachelor of Science
Minors
Business Administration
Economics - Global Perspective
Economics - Managerial Perspective
---
WELCOME TO REAL-WORLD LEARNING
Rockhurst prepares you for the business environment with hands-on learning opportunities in active business settings. We're proud that our 2014 CPA exam summary performance results rank No. 1 regionally and in the top 30 nationwide by the National Association of State Boards of Accountancy.
As a Helzberg student, you will benefit from numerous internship opportunities, participate in resume building business projects, tap into our extensive network of employers and engage in capstone projects that have businesses taking notice.
---
YOUR DEGREE IN ACTION
Here are some examples of how your Helzberg bachelor's degree leads to real, hands-on learning experience.

ACG Finance Cup
Four Helzberg students from the Helzberg School competed in the 2013 ACG Cup competition, a premier case study competition where students present corporate valuations, capital markets and M&A strategic advice to a panel of M&A professionals in the region. The Rockhurst students beat out teams from the University of Kansas and Kansas State University to finish first and earn a $2,000 prize.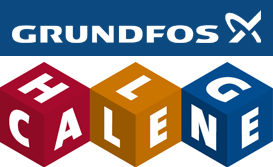 Global Grundfos Challenge
Grundfos International challenged student teams to participate in two case competitions to solve real business challenges. Teams had access to real company resources to evaluate the problem and formulate solutions. Rockhurst was one of the two business/economics teams from North America that advanced to an international case competition in Denmark in March 2013. The competition team included Andy Holt, '13 MBA, Sarah White, '13, and Anna Juenemann, '14.
Gould Scholastic Award
The 2013 topic asked students to examine what strategies, technologies or influences could move Generation Y from consumers to investors. Students from Dr. Brian Fitzpatrick's international finance class and Dr. Sudhakar Raju's financial markets and institutions class wrote papers on the topic. Rockhurst University sent three of these outstanding papers to the national competition. Christina Troupe took first and Benjamin Hebbert won second place competing with a field of students from UMKC, the University of Kansas, Avila University, Truman State and Saint Louis University. The two Helzberg students received $10,000 and $5,000 for their accomplishments.
---
GET RIGHT DOWN TO BUSINESS
Jump into your businesses course work with business and economics courses during your first semester in the program. It's all part of Rockhurst's holistic approach to learning that prepares you to lead, shape and change the world around you. We call it creating leaders of competence and conscience, but you can just call it learning to make a difference in the world. See the full curriculum in our current catalog.
---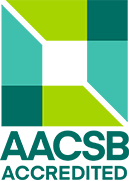 AACSB ACCREDITED BUSINESS SCHOOL
Employers take notice of applicants from AACSB-accredited business degree programs. To earn this prestigious accreditation, Rockhurst met rigorous, relevant and carefully reviewed standards. With fewer than five percent of the world's 13,000 business programs earning AASCB accreditation, graduating from an accredited program is a powerful differentiator around the globe. In fact, Rockhurst's Helzberg School of Management is the region's only private, AACSB accredited school.