Greenlease Gallery

Greenlease Gallery
---

About

---

Information

---

Administration

---

News
GROUPS MAY MAKE SPECIAL REQUESTS OUTSIDE OF ANY GALLERY HOURS WITH ADVANCE NOTICE. PLEASE CONTACT US HERE.
The Greenlease Gallery and Panacea Project Space is free and open to the public Thursday, Friday, Saturday and Sunday 1-5 p.m. while Rockhurst University is in session and exhibits both the Van Ackeren Collection of Religious Art, a permanent collection featuring objects spanning the 15th through 18th centuries, together with a rotating exhibition schedule featuring works by contemporary artists. Originally known as the Van Ackeren Gallery (which opened in 1975 in the Greenlease Library to display the Van Ackeren Collection of Religious Art), the Greenlease Gallery was established in 2000 with funding generously provided by Virginia Greenlease.
NOTE: THE GALLERY WILL BE CLOSED FOR THE CHRISTMAS HOLIDAY BREAK AND FOR THE SPRING SHOW INSTALLATION THURS. DEC 7, 2023  THROUGH THURS. FEB. 1, 2024. THE SPRING SEMESTER EXHIBITION OPENS FEB 2. NORMAL THURS-SUNDAY 1-5 P.M. GALLERY HOURS RESUME FRIDAY, FEB. 2.
Sign up for the Center for Arts and Letters mailing list here.
Mission Statement
The Greenlease Gallery and Panacea Project Space presents interdisciplinary exhibitions and programs for the Rockhurst University and greater Kansas City communities that ignite conversations to challenge and expand perception and foster cura personalis — authentic care of others and ourselves in mind, body and spirit.
"A place for solace and insight"
CALL FOR EXHIBITION PROPOSALS
Greenlease Gallery's Panacea Project Space seeks exhibition proposals for temporary display for the purpose of engaging the mind, body and spirit of our visitors in an impactful way.
Professional artists or curators may submit a proposal for a solo or group exhibition using this online portal.
An artist statement, CV, several digital image examples of work, and a written exhibition proposal that outlines how the works relate to the mission statement are required for consideration.
Explore the exhibiting artist FAQ for more info.
REQUESTING USE OF THE GREENLEASE GALLERY AND/OR ATRIUM SPACE
On and off campus groups may request use of the Greenlease Gallery and Panacea Project Space for non-personal events. If you are a Rockhurst University student, staff, or faculty organization and would like to use the gallery space for a meeting, campus event, luncheon or recognition reception (non-personal use) please use the online campus space request platform Ad Astra to make your request.
Corporate and nonprofit groups not affiliated with Rockhurst University may rent the Greenlease Gallery and Panacea Project Space and/or adjacent atrium space for meetings, cocktail events or luncheons during non-public gallery hours or in special circumstances (as deemed appropriate) during operating hours. The gallery space is not available for any personal event (wedding, baby shower, birthday party, etc.) per University policy. Please visit Rockhurst University Conference and Event Services to review Rockhurst University insurance requirements and other policies and to inquire about renting this space. Rockhurst University Conference and Event Services will coordinate all aspects of the rental contract and related event needs.
ALL gallery space use requests are considered based on calendar availability, security and safety of the artwork, and staffing availability. A gallery staff member MUST be present at all scheduled events for security purposes. An additional cost for staffing will be charged to off-campus corporate and nonprofit groups renting the space.
No food or drink is allowed in the gallery space (food and drink is limited to atrium space only). All events with food or drink are required to use Rockhurst University's Chartwell's catering.
Note that all artwork on display, pedestals, and lighting will not be changed for any event request.
Current Contemporary Exhibition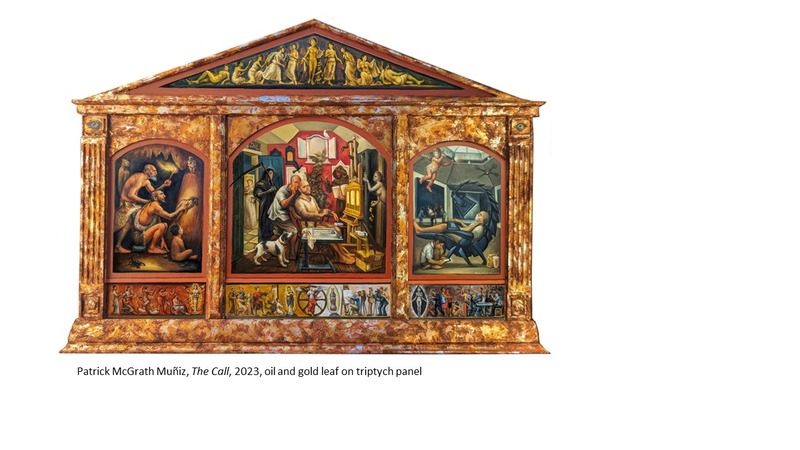 February 2, 2024 - 5:00pm
Greenlease Gallery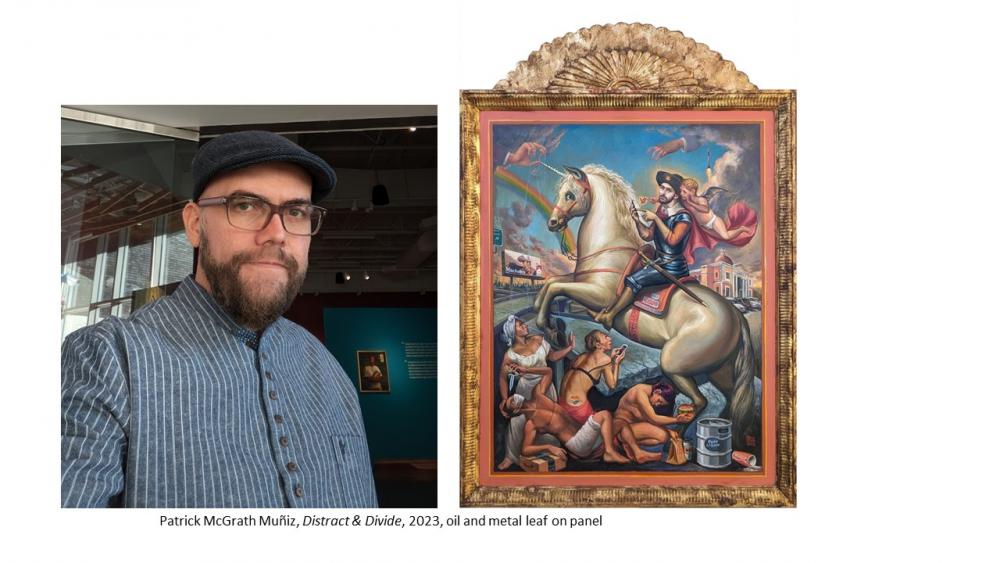 February 2, 2024 - 5:00pm
Greenlease Gallery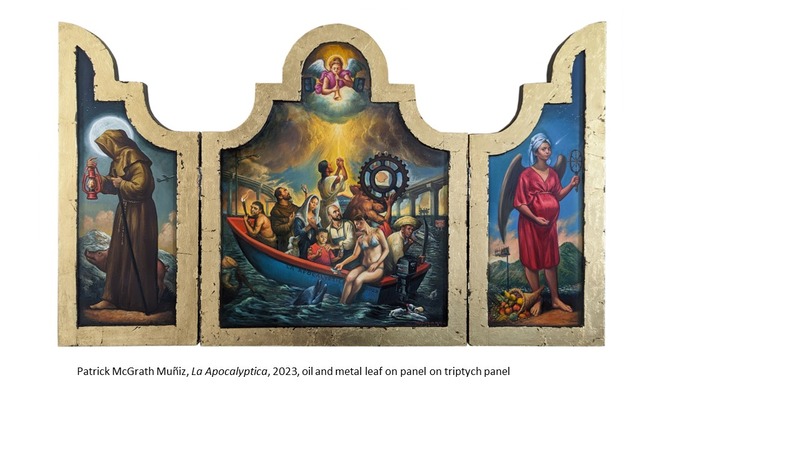 February 3, 2024 - 10:00am
Greenlease Gallery atrium