Musica Sacra of Kansas City

Musica Sacra of Kansas City
---

About

---

Information

---

Administration

---

News
Musica Sacra, Latin for "sacred music," Chorus and Orchestra performs sacred choral masterworks. It is the ensemble-in-residence at Rockhurst University, presented under the auspices of The Center for Arts and Letters and led by musical director and conductor Dr. Timothy L. McDonald. The fall 2023 and spring 2024 performances will take place in person in Arrupe Hall auditorium.
The 2021 spring performance was recorded and emailed to the Center for Arts and Letters email list. The full recording of this concert is below. 
The ensemble performed Giovanni Battista Pergolesi's (1710-1736) Stabat Mater and String Quartet in C Minor, Op. 1, No. 4, by Chevalier de Saint Georges (1745-99). The text of the Stabat Mater is a reflection of the sorrow of Mary as she stands by the side of Jesus during his crucifixion. Chevalier de Saint Georges is the earliest known classical composer of African origin. 
To learn more about the music, access the program notes here shared by Timothy McDonald. 
Support for Musica Sacra's 2023-24 season is provided by  Missouri Arts Council and the Rockhurst University Center for Arts and Letters.
Upcoming Events
October 22, 2023 - 7:30pm
Arrupe Hall auditorium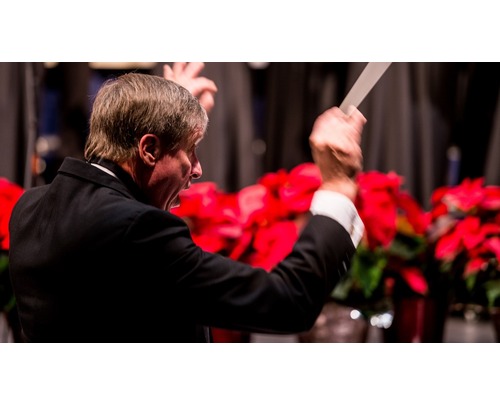 December 2, 2023 - 7:00pm
Arrupe Hall auditorium