Service of Faith & Promotion of Justice

Service of Faith & Promotion of Justice
In his epic 1973 speech, Fr. Pedro Arrupe, SJ, the Superior General of the Society of Jesus, asserted that the Jesuit's prime educational objective must be to form men-and-women-for-and-with-others… men and women who cannot even conceive of love of God that does not include love for the least of their neighbors; men and women completely convinced that love of God that does not issue in justice for others is a farce.
Campus Ministry invites students into this mission by utilizing Catholic Social teaching's two-step approach to ending suffering/oppression:
Charitable Works
Acts of Justice
It is our hope that this method provides opportunities for students to develop meaningful relationships, attack the unjust structures that cause poverty, and pray and reflect over their deepest desires and the world's greatest needs.
Solidarity–Service
Fall, Winter, Spring Break Solidarity-Immersion Trips
For centuries, sending people forth on missions has been an integral component of the Jesuit tradition. Rockhurst University continues that tradition through winter and spring break solidarity-immersion trips to domestic and international locations.
Cherith Brook Catholic Worker
In 1933, Peter Maurin and Dorothy Day established the first Catholic Worker community to "live in accordance with the justice and charity of Jesus Christ". On the first Thursday of each month, Rockhurst University students journey to Kansas City's Historic Northeast neighborhood to continue the legacy of the Catholic Worker by serving a meal for, dining alongside, and growing in relationships with people who are experiencing food and housing insecurity. Email Bill Kriege for more information or to register HERE!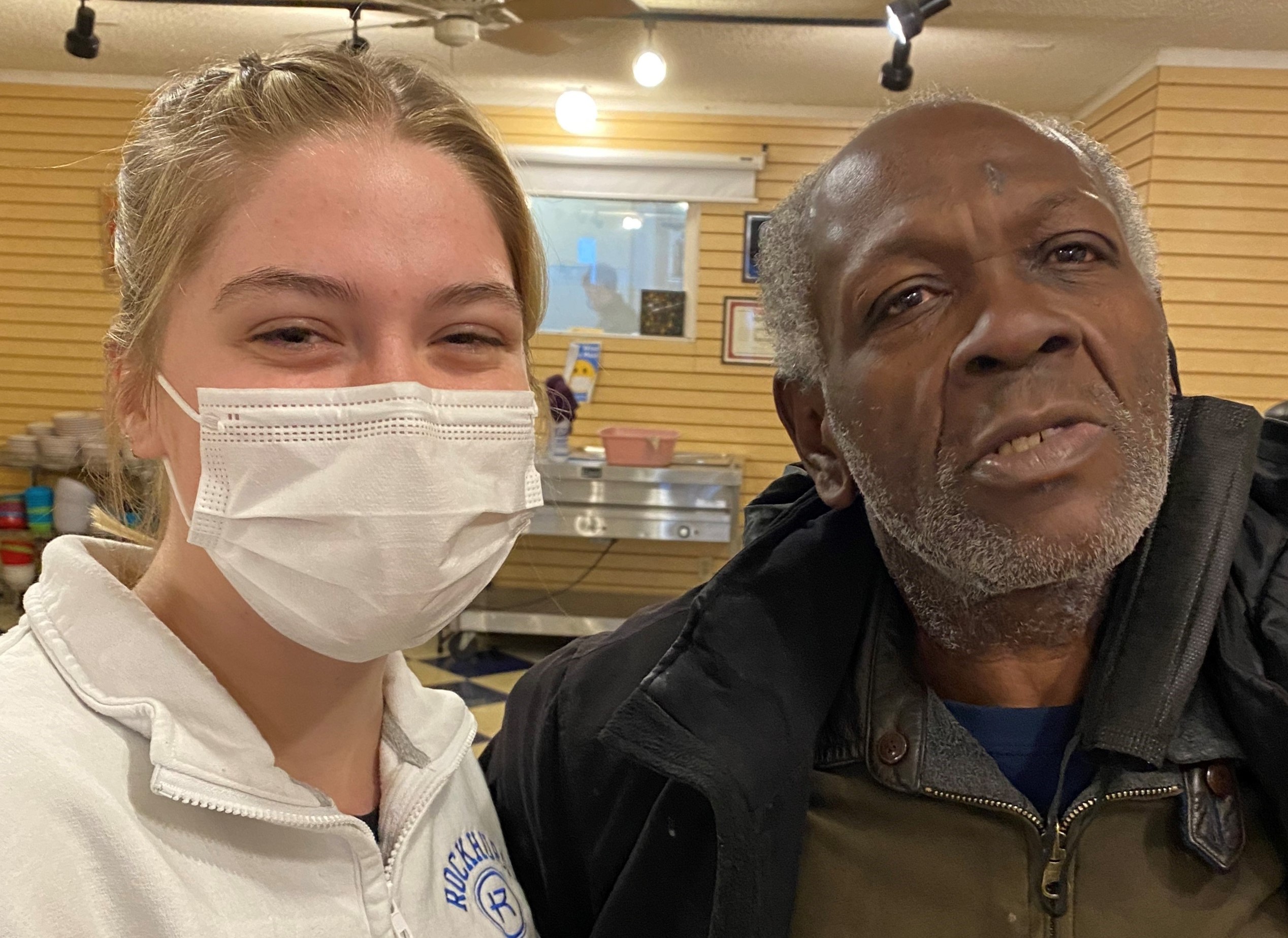 Habitat for Humanity
Since 1979, Habitat for Humanity: KC has built or renovated more than 800 homes in the Metro KC region.  The need has never been greater:
Since 2020, the average sale price for a home on KC's east side has climbed more than $30,000. It now sits at $153,303 (KC Regional Association of Realtors).
From 2020 to 2021, rent increased by 13.1% in eastern Kansas City, compared to only 4.8% wage growth for the same part of the metro over the same time-period (U.S. Bureau of Labor Statistics).
Each night in the US, almost 600,000 people experience homelessness, 34,000 of whom are unaccompanied children (National Alliance to End Homelessness).
Each semester, students address this crisis head-on through volunteer workdays with Habitat for Humanity: KC.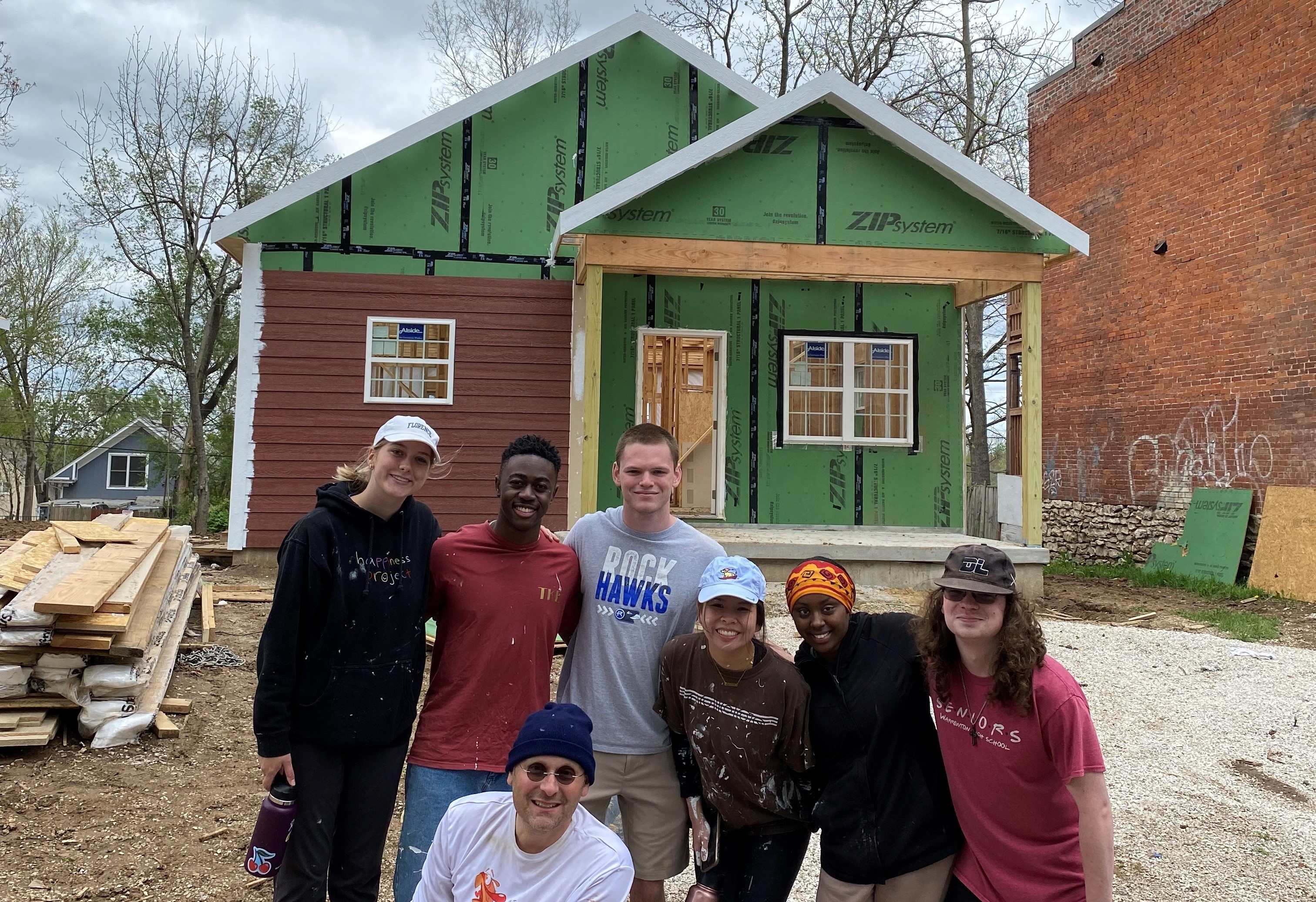 Missouri River Relief
Approximately 660,000 people rely upon the Missouri River, our nation's longest river, for drinking water.  Sadly, careless individuals, industry, and coal-fired power production choke the "Mighty MO" with pollution.
Since 2010, Rockhurst University students have partnered with Missouri River Relief and Health River Partnership to address this issue.  The results are startling: since 2001, volunteers at Missouri River Relief clean-up events have removed more than 2 million pounds of trash from the banks of the Missouri River.  Join in this noble endeavor and learn about systemic changes that are needed to protect the region's watersheds.  Register HERE for our Saturday, October 1, 2022 volunteer day, during which we will travel to Kaw Point, hop on boats, and travel up and down the "Big Muddy" to clean trash!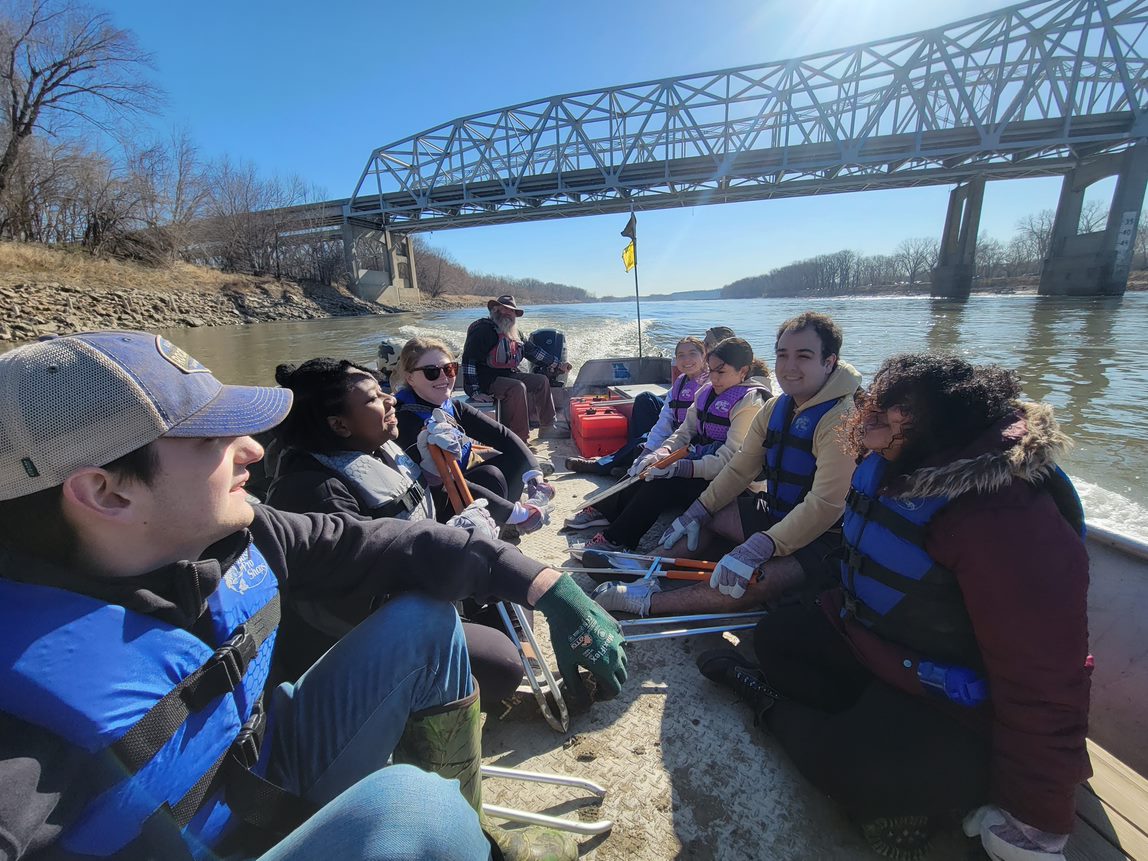 Jerusalem Farm
Jerusalem Farm, a Catholic intentional community located in KC's Historic Northeast, is guided by the Gospel Message and Catholic Social teaching, which they translate into four cornerstones of Prayer, Service, Community, and Simplicity.   Dip your toe into this loving community through a day of service, during which we'll advance J-Farm's mission by responding to the immediate needs (house repair, landscaping, accompaniment/ friendship) of their neighborhood/our city!  Email Bill Kriege for information or register for our November 19 workday HERE.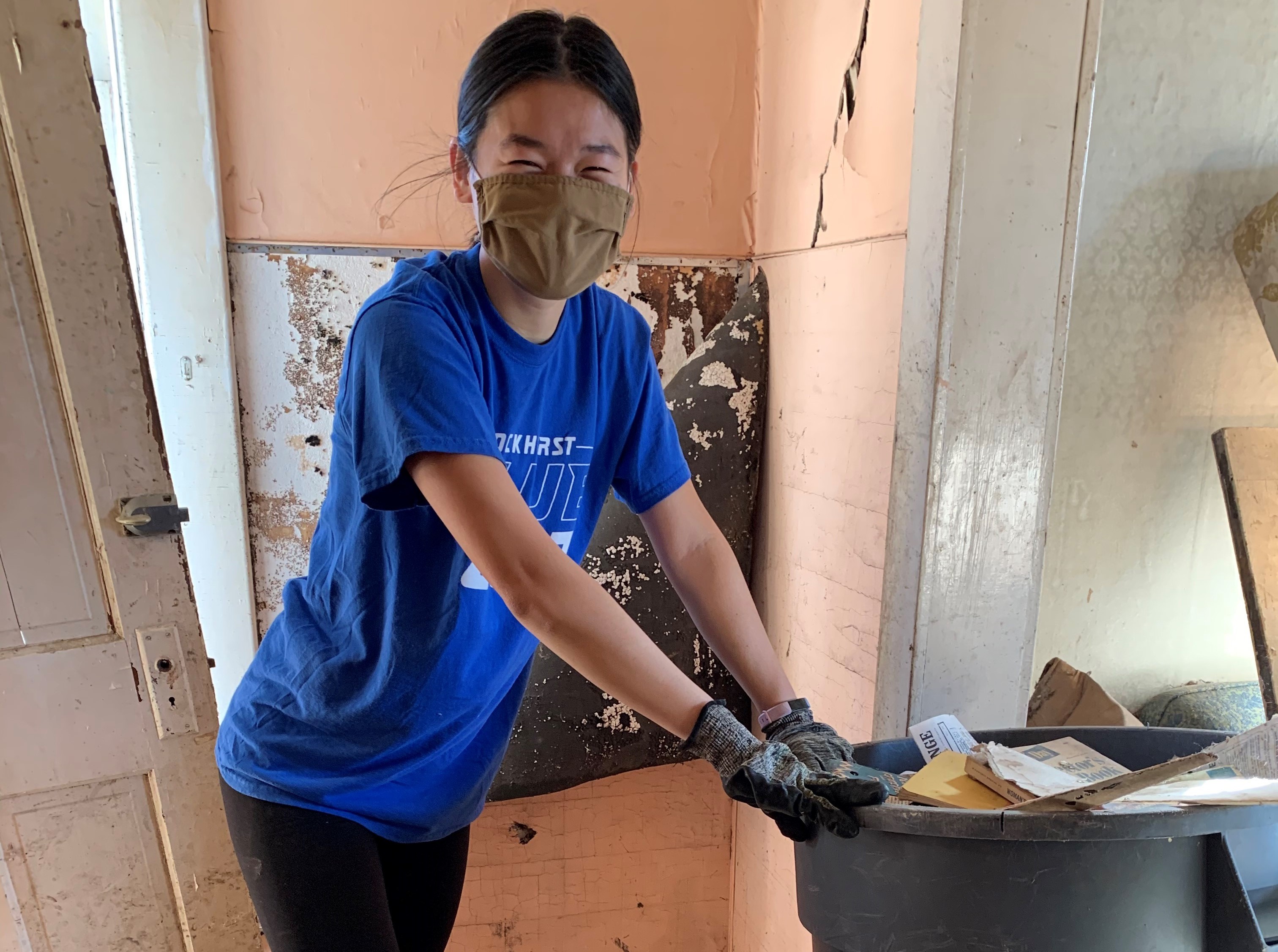 Justice
Rockhurst Respect Life
This student group is committed to exploring and raising awareness of life issues. Dedicated to a consistent life ethic, this group recognizes all human life as sacred and focuses on issues such as abortion, care for the most vulnerable in society, and the death penalty.
UNITY
Unity, Rockhurst's gay-straight alliance, seeks to help students understand their inherent human dignity as articulated in Rockhurst's core value: Cura Personalis. Unity strives to create a safe, welcoming space that promotes learning, respect, understanding, and care among students of all sexual orientations and gender identities through educational programming, reflection, service, and resource sharing.
VOICES for Justice
Voicing Our Ideas Can Ease Suffering (VOICES) for Justice (VfJ), a student-led social justice organization, invites its members to learn, pray, reflect, act and advocate as they pursue a faith that does justice.  Topics include local and global social justice issues such as immigration, human trafficking, environmental issues, unemployment, hunger, poverty, and refugees.
Ignatian Family Teach-In for Justice: October 21-24, 2022
Each year, Rockhurst University students journey to the Ignatian Family Teach-In for Justice (IFTJ) in Washington, DC.  This power-packed weekend, sponsored by the Ignatian Solidarity Network (ISN), invites hundreds of students from the United States' Jesuit colleges and universities to grow in a "faith that does justice".  Internationally acclaimed mainstage speakers, focused breakout sessions, contemplative prayer, and crowd-energizing musicians inspire deep learning, social analysis, coalition building, and spiritual reflection.  The weekend culminates with a trip to Capitol Hill where students meet with congressional aides to advocate for more just policies.  Attend the Thursday, September 1 Info Session to learn more or simply apply NOW!  Application deadline: Tuesday, September 6.  Contact Bill Kriege for more information!