Prayer & Fellowship

Prayer & Fellowship
Cura Communities
Cura is a network of tightly-knit groups that form/launch after Frosh Get-A-Way retreat in late September; attendance to the retreat is not necessary to join.  Students of any or no faith tradition are welcome; all that is required is a desire to grow in faith, gratitude, community, and self-awareness.  Contact Celia Fox for more information or to join!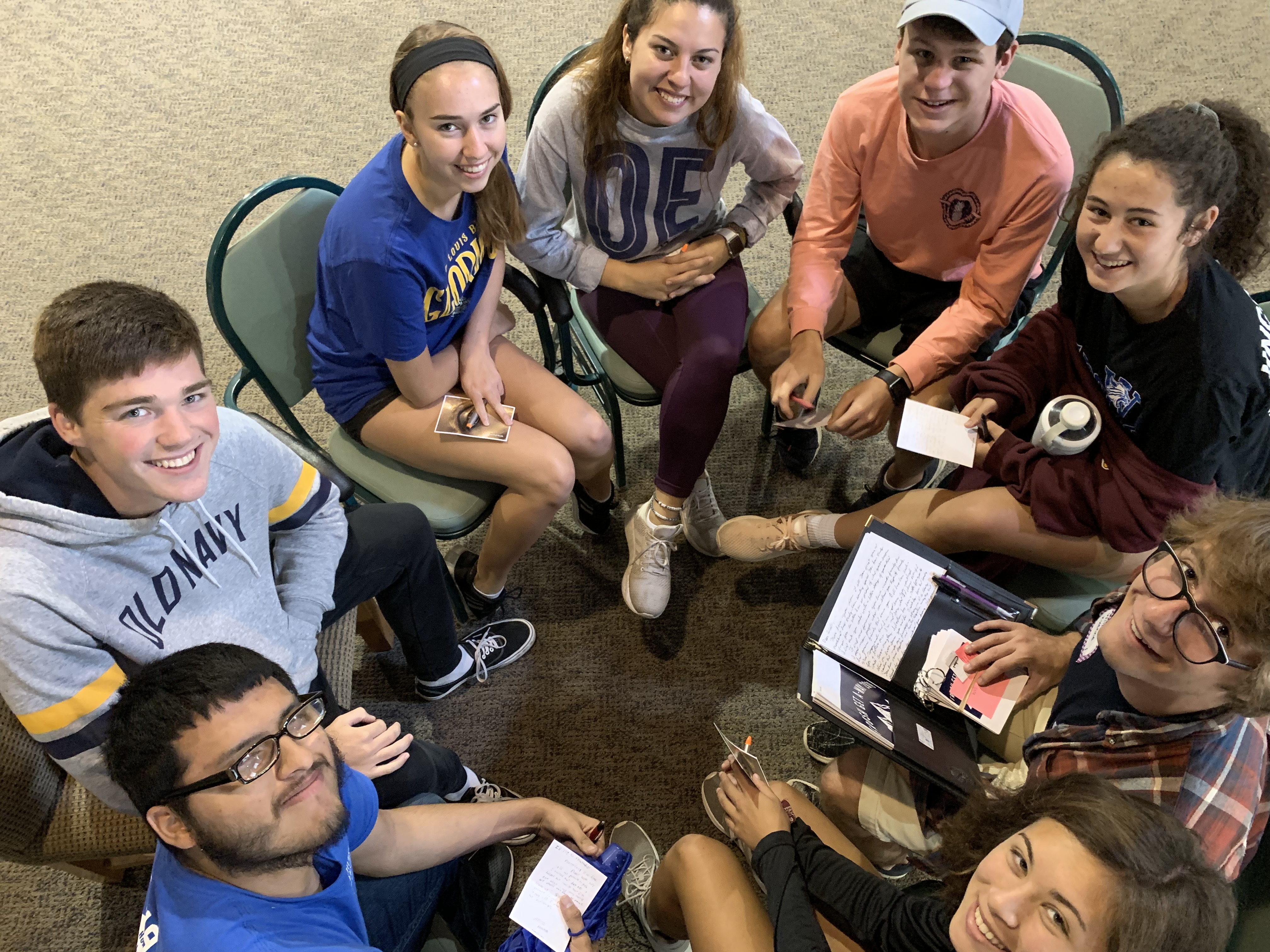 Kateri Community
Since 2019 Campus Ministry has invited students to join in our intentional living community: Kateri Community!  Taking its name from St. Kateri Tekakwitha - the first American Indian saint and the patroness of ecology/the environment - Kateri Community is a unique opportunity to share space, spirituality, growth, and life with peers for a year during your time at Rockhurst! 
Kateri Community houses two different communities with focuses in:
Catholic/Ignatian-Spirituality

Opportunity to apply for and make the Spiritual Exercises in Everyday Life of St. Ignatius or access to spiritual direction
24-access to an on-floor Blessed Sacrament chapel
Weekly community meal/spirituality night
Reduced fees to the Ignatian Family Teach-In, Solidarity-Immersion Trips, and retreats

Sustainability and Eco-Spirituality

Opportunity to engage spiritual life through sustainability and environmental awareness
Community engagement of environmental preservation and stewardship (work with community organizations engaged in environmentalism, on-site gardening, composting, and food preservation)
Opportunity for spiritual direction
Weekly community meal/spirituality night
Reduced fees to the Ignatian Family Teach-In, Solidarity-Immersion Trips, and retreats
Kateri Community is located in a former Jesuit residence situated just across the street from campus on Rockhurst Road.  Living quarters include:
Single or double rooms
Individual bathrooms
Commons areas
Kitchen
Laundry
Reflection and prayer spaces
Students apply to Kateri Community and indicate their preference (Catholic/Ignatian or Sustainability/Eco-Spirituality) when submitting their housing request early in spring semester.  Preference will be given to seniors and juniors.  Contact Anna Muenchen for information.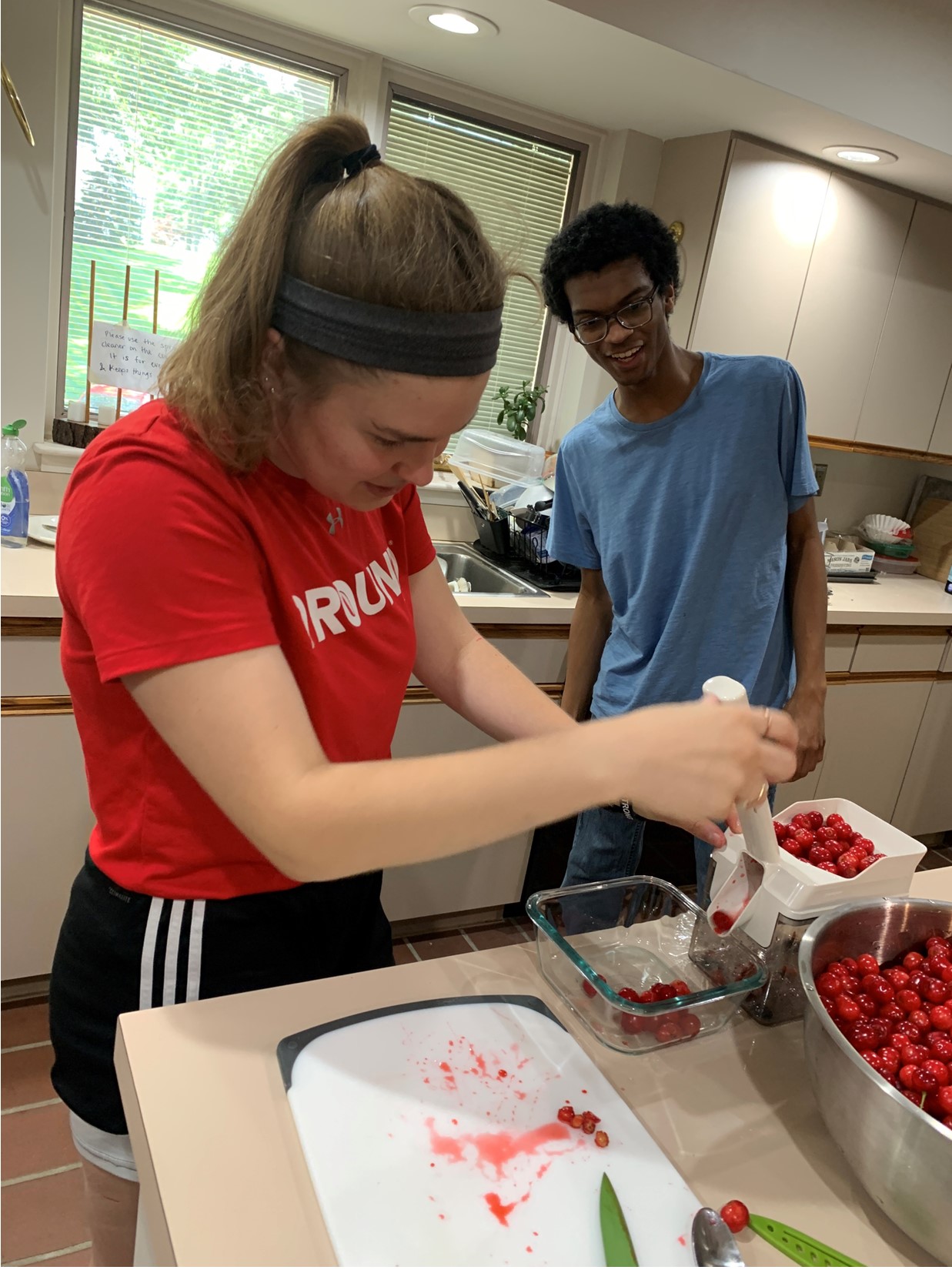 The Spiritual Exercises of St. Ignatius Loyola
The inspiration and source of "all things Jesuit," the Spiritual Exercises is a process of prayer and discernment designed to "lead a person to true spiritual freedom so that any choice or decision is made according to an ordered set of values rather than according to any disordered desire." Throughout the school year, participants meet regularly with a director at a time convenient to their individual schedules. For more information contact Bill Kriege at 816-501-4303.
Spiritual Guidance
The Campus Ministry staff is available to students, staff and faculty who want to discuss, on a regular or occasional basis, issues relating to their faith journeys in a safe, open and confidential manner. For more information contact Bill Kriege.
Prayer Services
World Cultures Day Prayer Service: Each October we kick off the annual day of celebrating different countries, cultures, food and music by praying together as a university.
Service Trip Send-Off: Honoring our Ignatian tradition, we send students, faculty and staff out on solidarity-immersion trips each fall, winter, and spring break with prayers and blessings.  All members of the Rockhurst community are invited to attend and to pray for our students and the people they serve before, during, and after their journeys to domestic and international service sites.
Yom HaShoah: We annually commemorate Yom HaShoah, Holocaust Remembrance Day, by reading the names of persons murdered by the Nazis, including 152 Jesuits.  The day concludes with an interfaith prayer service. Rockhurst University is home to the only plaque in the world that honors all 152 Jesuits who were killed by the Nazis.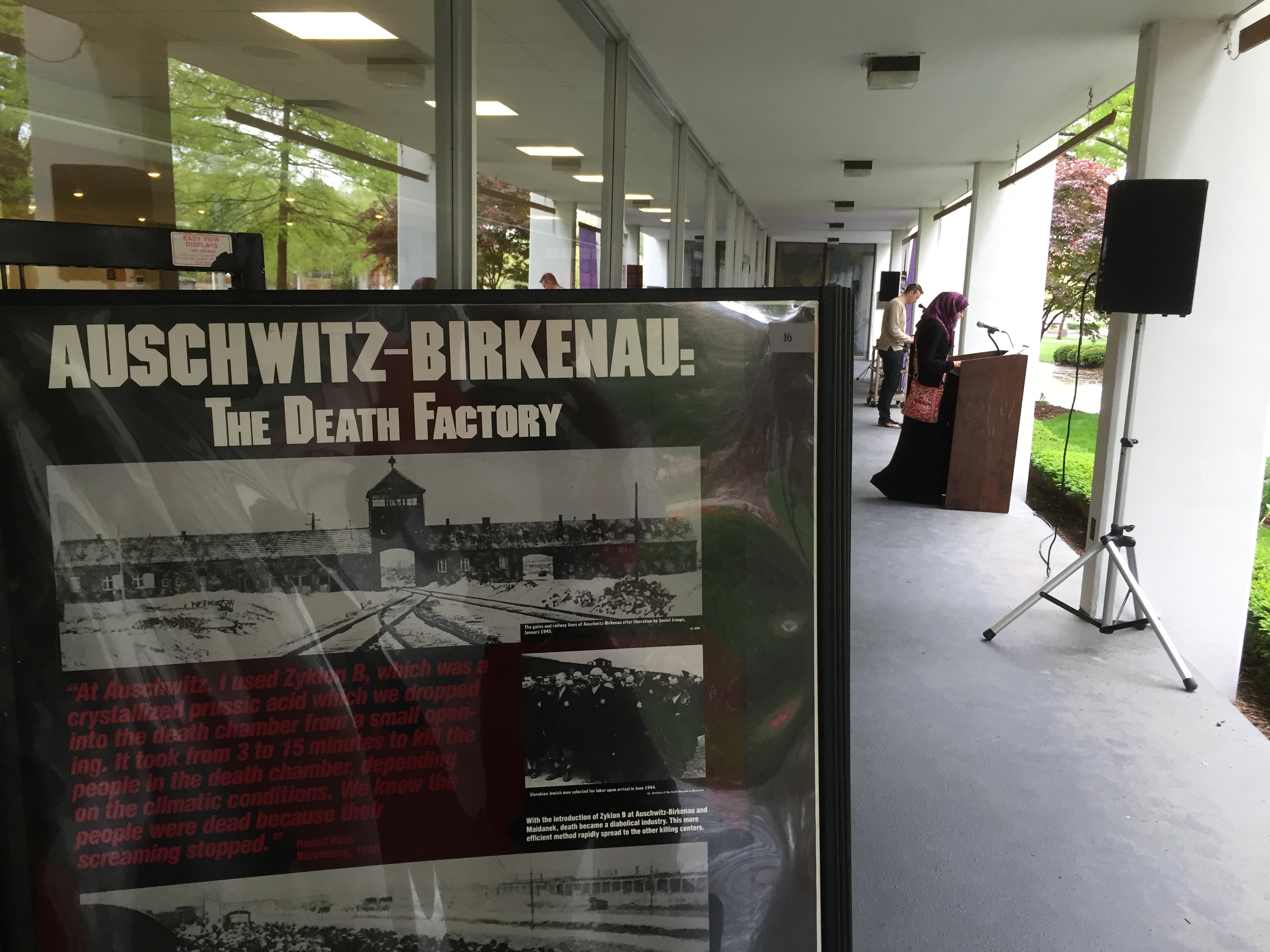 Online Ministries
Sacred Space: Daily Prayer Online
Daily Scripture Reflections
Pray As You Go
Online Retreat in Everyday Life