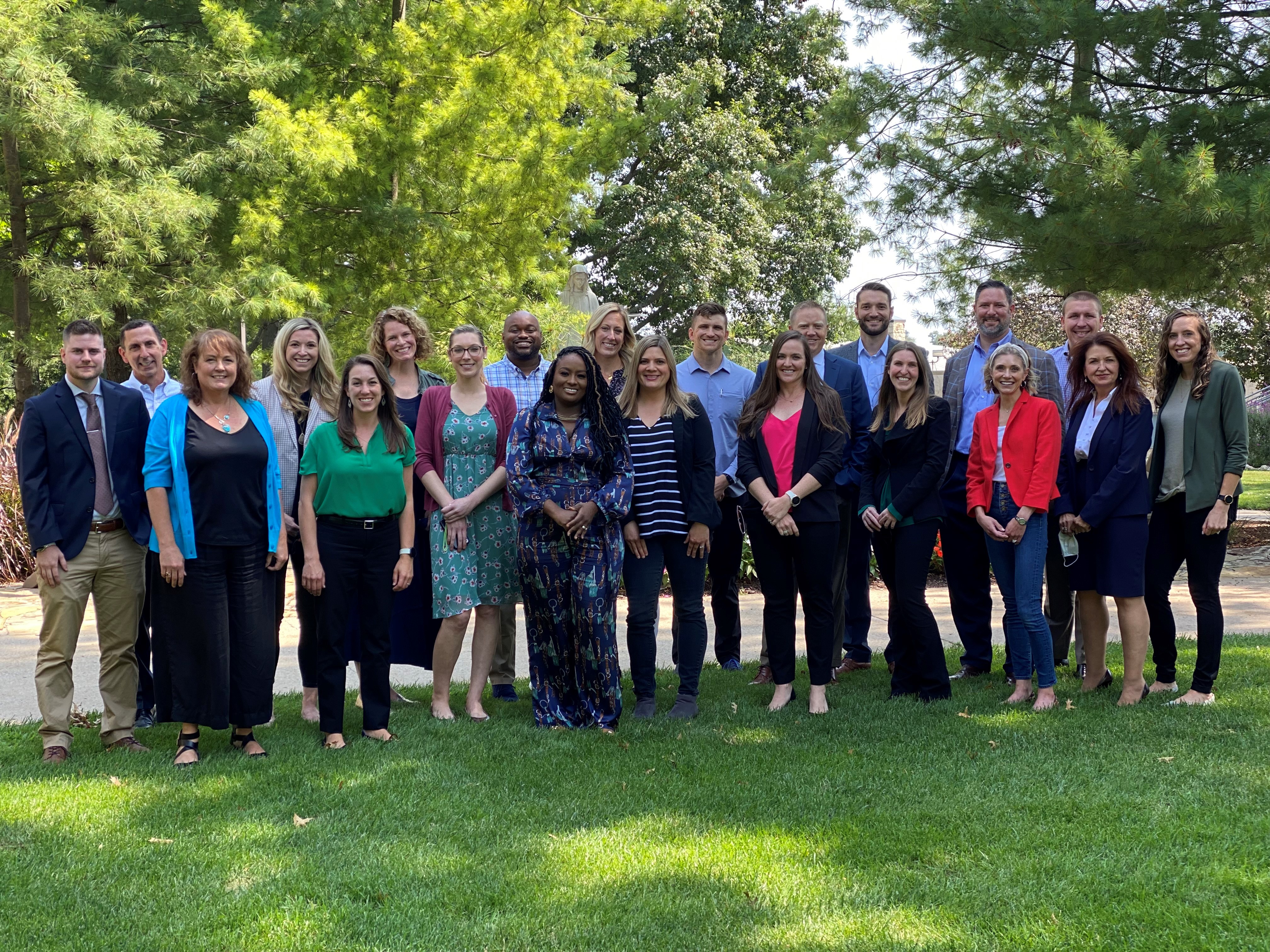 The College of Business, Influence, and Information Analysis
This cross-disciplinary college teaches students to explore how the fields of analytics, business, communication, economics, mathematics and political science all connect in the 21st century.
We are proud of our graduates who find success in business management and nonprofit careers across the globe. We continually update existing and add new, emerging classes and programs to push beyond the status quo. Our integrated college combines analytics, business, communication, computer science, economics, mathematics, nonprofit, political science, public policy and technology for an innovative nexus of disciplines. Graduates from our school benefit from exposure to a wide variety of decision-making and leadership concepts that leave them ready to tackle what lies ahead.
---
Graduate Programs
Accreditation
Our Helzberg School of Management undergraduate and graduate business degrees are fully accredited by AACSB International, the top specialty business accrediting body in the world.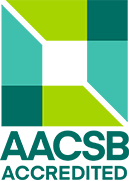 We're proud to share that the Helzberg School of Management is Kansas City's only private AACSB International accredited institution, placing us in elite company with the top five percent of business schools worldwide.
---
ABOUT THE COLLEGE OF BUSINESS...
We are a top business school and home to the renowned Helzberg School of Management — one of the best business schools in the country. Our degrees are built on three of the most highly marketable skills in today's workplace — the ability to make sound business and organizational decisions, to lead and positively influence others, as well as the conscience to make the right decisions for the greater good.
INFLUENCE...
Influence is about effecting change. Our Jesuit education seeks to effect positive social change through the fields of communication, economics and political science. Influence and persuasion are fundamental to effective leadership in a world where technology is redefining how we communicate. Influential people know how to wield the power of persuasion, using both traditional forms of communication as well as newer digital forms such as influencer marketing on social media.
Our communication programs provide an integrated study of the art and science of human communication. In our economics program, students learn to analyze human problems not in some theoretical vacuum, but in the living context of our contemporary world. Our political science programs challenge students to study and analyze political systems, public policy and the nature, purpose and principles of government.
AND INFORMATION ANALYSIS
The core of information analysis is rooted in data — lots and lots of data. Our students' study of mathematics and data analytics centers on strong comprehension of computer science, applied mathematics, and analytics and technology.
Through rigorous coursework in probability and statistics, modeling, data mining, business analytics, big data analytics and the use of data analysis tools, students in the College of Business, Influence, and Information Analysis will learn not only how to analyze data, but also what questions to ask and how to communicate results.
---
Undergraduate BSBA Programs
2020 U.S. News & World Report Rankings by Specialty
Ranked No. 24 in Management
Graduate Business Programs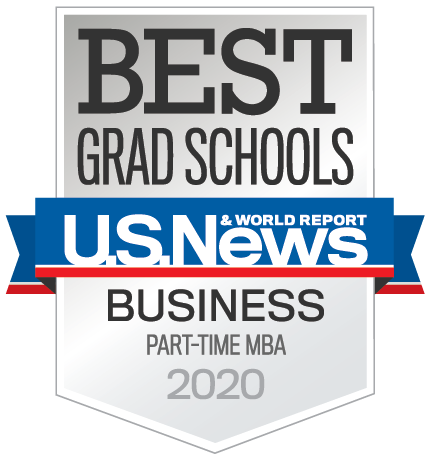 2020 U.S. News & World Report Rankings by Specialty
Ranked No. 18 in Management MBA
(tied with NYU and UNC - Chapel Hill)
Ranked No. 15 in Information Systems
(tied with University of Michigan)
---
DEAN'S SCHOLAR PROGRAM
Why wait six years for what you can do in five? The Dean's Scholar program is a 4+1 track that allows Rockhurst students to earn both a bachelor's degree and master's degree in five years (4 years for undergraduate, 1 year for graduate).
MAGIS LEADERS PROGRAM
The Magis Leaders Program (MLP) provides an opportunity for students to participate in and be rewarded for their achievement in transitioning from life as a student to life as a professional. Under the direction of a distinguished executive professional, completion of the MLP requires attendance at MLP seminars focused on key areas of applied personal and professional development. Students in the MLP benefit from a personal mentor throughout the program. Students stay in touch with their mentors long after graduation.
---