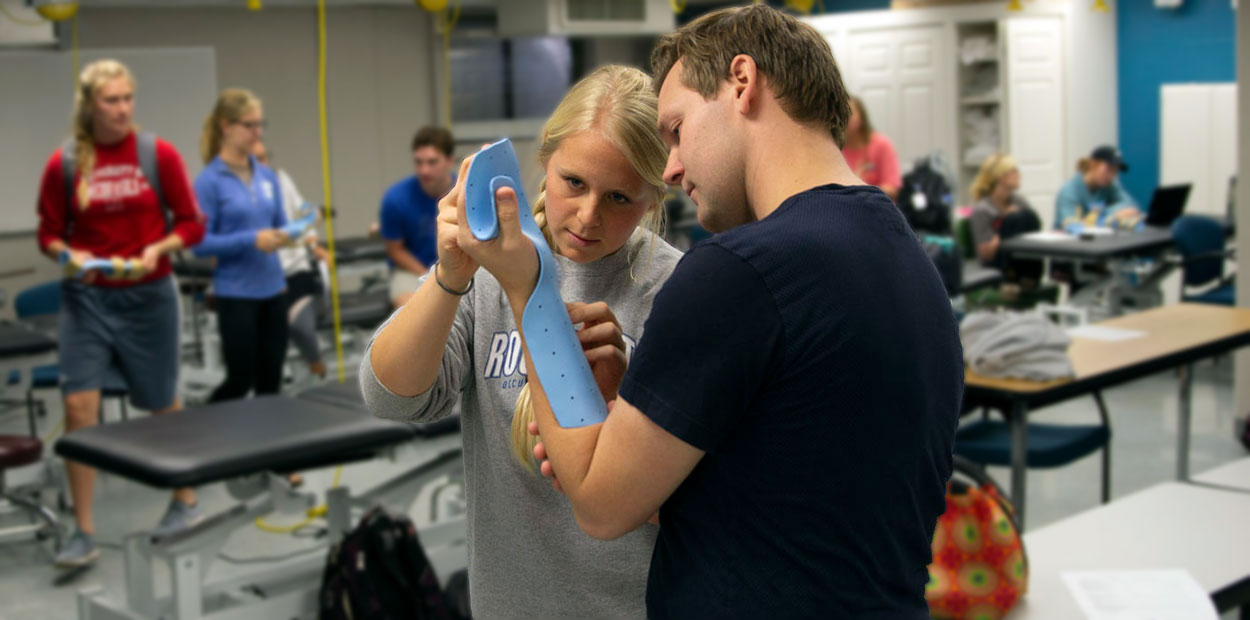 About the OT Degree Programs
Occupational Therapy Jobs
A Purposeful Career
Here, it's about more than earning a degree. It's about preparing you to become an ethical practitioner and thoughtful leader. It's a chance to challenge yourself, interact in a diverse environment and serve others.
PROGRAM OVERVIEW
REQUEST INFORMATION ONLINE
ATTEND AN INFO SESSION
Occupational Therapy Salary
Proven ROI
The median annual salary for an occupational therapist with experience is $81,690.
We are No. 18 in the U.S. in OT program rankings for career support, per graduateprograms.com.
Rockhurst University's occupational therapy program consistently produces  high graduation rates.
Nearly 100% of our program grads have OT jobs within six months of graduation.
---
WHY OT AT ROCKHURST?
See the world. All Rockhurst OT students have opportunities to serve abroad alongside their physical therapy and speech-language pathology classmates for interprofessional service trips to places like Ecuador and St. Lucia.
Experience Jesuit values. Students gain real-world clinical skills and enhance ethical development by participating in service learning and authentic, practical opportunities in the community.
Gain practical experience through service learning already integrated into the curriculum. Throughout the program, you'll participate in service learning related to OT and have the opportunity to engage in numerous local service opportunities.
Do meaningful research. Rockhurst occupational therapy students conduct research under the guidance of a mentor and present their findings at state and national conferences.
Enhance leadership skills. Students develop leadership skills as they provide services alongside community partners, collaborate with other healthcare disciplines and participate in departmental and university committees.
---
OT DEGREE PROGRAM POINTS OF ACCEPTANCE
Apply for the OT program at a point that works best for you.
Freshman Pre-Admission
A program for exceptional students. Admission is based on a combination of your ACT or SAT scores, high school GPA and prerequisite courses.
 
OT Scholars Program
An advanced admission program for outstanding current RU students. Apply by submitting a letter of intent to the OT office at the beginning of your sophomore year.
 
Accelerated Program
Our 5-year Master of Occupational Therapy program, available to students consecutively enrolled at RU since their freshman year. Contact the OT office early if interested.
 
Regular Admittance
Apply during your final year of undergraduate work. Post-baccalaureate students apply the summer prior to the selection of a new class.
 
Transfer Pre-Admission
Apply for pre-admission if you have completed two years of undergraduate courses at another school.
 
---
MASTERS TO DOCTORATE: LEADING THE WAY
The Rockhurst University Department of Occupational Therapy is currently in the process of transitioning from a masters to a doctoral-level program, pending final approvals by state, regional and national accrediting bodies. The new, entry-level Doctor of Occupational Therapy (OTD) program builds on the successes of the Master of Occupational Therapy program and is designed for those who wish to enter the profession with the highest level of preparation. Our high-quality program will boast an engaging, rigorous curriculum whereby students experience interprofessional teams and engage in a variety of service learning opportunities with community partners. The program is designed for students to develop skills in advanced practice, promote leadership skills and enhance research endeavors.
For more information, see the latest Rockhurst OT news.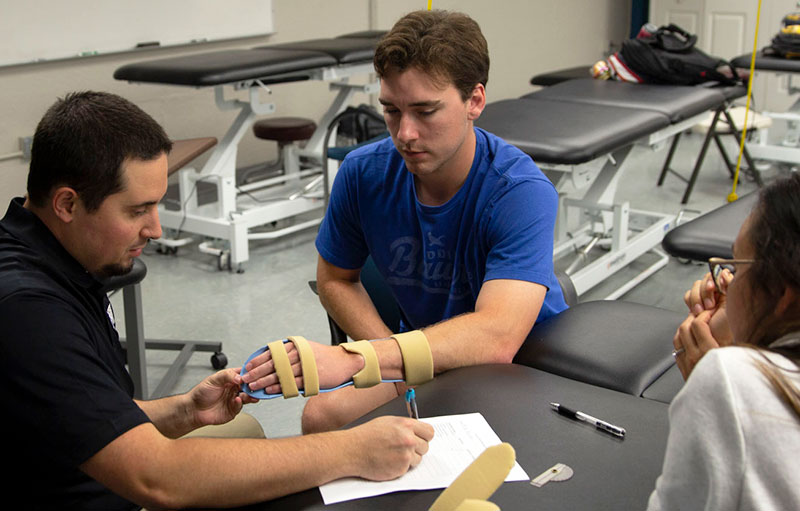 ---
NBCOT EXAM PASS RATES
Rockhurst occupational therapy graduates consistently have a high success rate in passing the National Board for Certification in Occupational Therapy (NBCOT) exam.
For most recent pass rates for the National Board for Certification in Occupational Therapy exam, please visit NBCOT.org.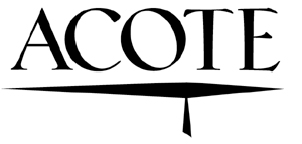 ACOTE ACCREDITATION
RU's occupational therapy program is accredited by the Accreditation Council for Occupational Therapy Education (ACOTE) of the American Occupational Therapy Association (AOTA).
ACOTE c/o AOTA, The American Occupational Therapy Association, Inc., 4720 Montgomery Ln Ste 200, Bethesda, MD 20814-3449, Phone (members): 800-SAY-AOTA (729-2682) | Phone (non-members): 301-652-6611.
---
DUAL-DEGREES WITH A MASTERS IN OCCUPATIONAL THERAPY
Gain a competitive edge in today's health care industry by earning two degrees at once: a Master of Occupational Therapy, along with either an MBA or a Master of Arts. A dual-degree program offers:


A balanced mix of OT and business classes to create a manageable course load.
Faculty and staff who work together to support you throughout the program.
A potential completion time of two years.
Business classes on weeknights so they do not conflict with your daytime OT schedule.
An opportunity to strengthen your professional readiness.