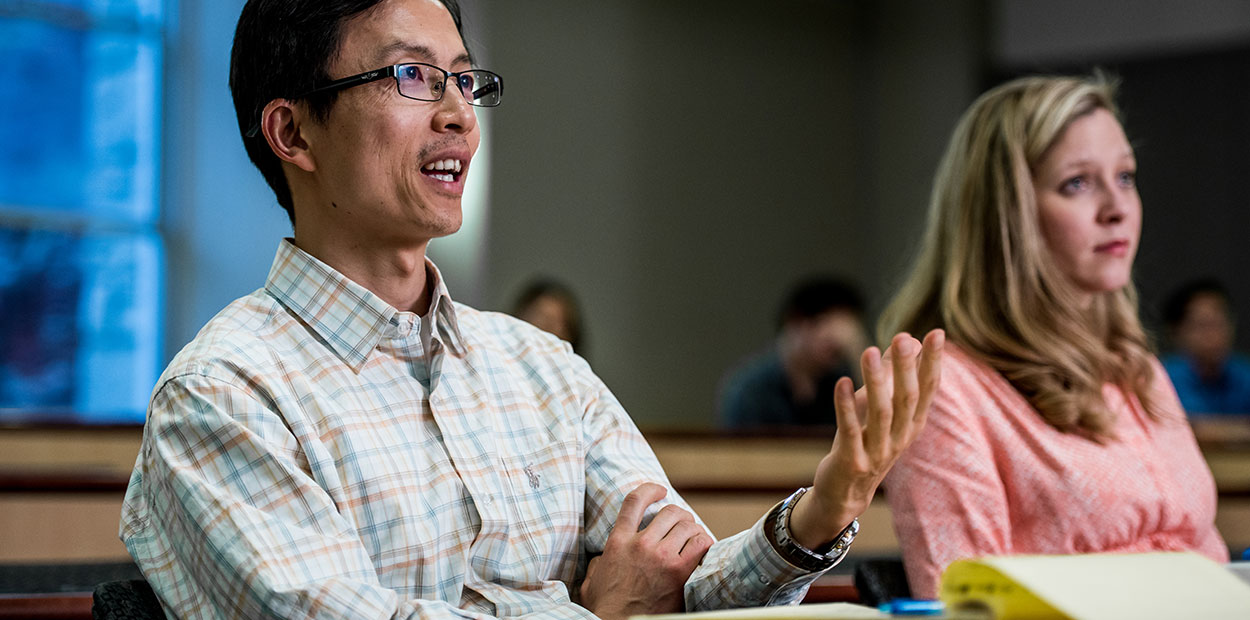 Helzberg School of Management
1100 Rockhurst Road
Conway Hall
Kansas City, MO 64110
816-501-4200
helzberg@rockhurst.edu
About the Helzberg MS-BIA
Offered on campus and online through Rockhurst's AACSB-accredited Helzberg School of Management, this program will provide you with the skillset and experience you need to tap into valuable jobs in the growing field of data science. Students learn the technical skills behind statistical modeling, machine learning, computer science, predictive modeling and cutting-edge data visualization while continuously applying these skills to real business problems, providing the skills you need to be successful in a corporate environment. Graduates are not only technically savvy, but are also prepared to effectively communicate advanced data topics to managers and colleagues with less technical expertise.
The Online Experience
One of the main concerns with online education continues to be quality. At Rockhurst, we work to ensure that online offerings meet high standards beginning with online course design. As part of our efforts in this area, we are an institutional subscriber to Quality Matters. All MS-BIA online courses are designed with QM standards and undergo a quality review process. Quality reviews help to ensure that courses demonstrate best practices for online course design and are complete and ready to be delivered by the time the semester begins. Our online-certified faculty are trained in tested good practices in online pedagogy and in web conferencing tools and other software products used by the University.
A Degree in High Demand
Organizations today exist in a world of data. Businesses are challenged to determine patterns in complex data, perform analytical monitoring and then use this information to answer important business questions. However, the availability of highly qualified professionals trained in data science continues to fall short of the demand.
According to the IBM's recent analysis, demand for data scientists and advanced analysts will rise 28% by 2020. That's where Rockhurst University's M.S. in Business Intelligence and Analytics comes in.
Kansas City – A Data Hub
As a Rockhurst student, you can expect to connect with local executives looking for your expertise in companies such as Cerner, BKD, Blue Cross Blue Shield, AMC Theaters, Swiss Re, DST Systems, Sprint, the Federal Reserve Bank of Kansas City and more. Kansas City is a data-rich region, home to these companies as well as a number of engineering and health care firms that produce tremendous amounts of data. With our M.S. in Business Intelligence and Analytics under your belt, coupled with strong connections to area experts, you can be confident in your job prospects.
The Online Classroom
Our MS-BIA online students participate in the virtual classroom through the Canvas learning management system. Canvas provides you with a password-protected online classroom in which you will submit your work and communicate with your instructor and classmates. As with any classroom, it is a changing environment – expect each module to apply different tools and techniques. Join in, ask questions and participate as you would in any classroom.
---
LEARN MORE ABOUT OUR MS IN BUSINESS INTELLIGENCE AND ANALYTICS PROGRAM
---
SALARY OUTLOOK
The starting salary for a data scientist in the U.S. ranges from $95,000 to $118,000 depending on the level of technical complexity. According to Burtch Works' 2018 study of data scientist salaries, the more people you manage the more you will earn. For example, those who managed 1-3 people earned a median annual salary of $145,000, while those responsible for a team of 10+ earned $250,000.
---
PERSONAL AND PROFESSIONAL DEVELOPMENT
Advance your career while you advance your education. Professional coaches help you analyze your current position or career goals and then guide you to apply your classroom experiences. This innovative program ensures you will graduate with an M.S. in Business Intelligence and Analytics, paving a clear path for furthering your career.
---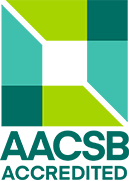 JOIN THE TOP FIVE PERCENT
Employers take notice of applicants from AACSB-accredited programs. To earn this prestigious accreditation, Rockhurst meets rigorous, relevant and carefully reviewed standards. With fewer than five percent of the world's 13,000 business programs earning AASCB accreditation, graduating from an accredited program is a powerful differentiator around the globe. In fact, Rockhurst's Helzberg School of Management is the region's only private, AACSB accredited school.