Be a Part of the Future of Loyola Park

Be a Part of the Future of Loyola Park
Secure Your Legacy Today
Alumni, parents, and supporters of Rockhurst University baseball have an exciting opportunity to be a part of the completion of facility upgrades at Loyola Park. These exciting new upgrades include stadium and grandstand seating next to the field, press box, and indoor restrooms.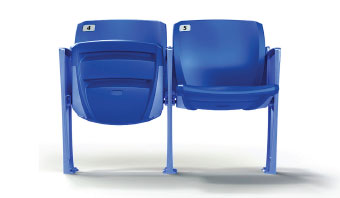 With a gift starting at $500, supporters of the baseball program can have their name, or a loved one's name, inscribed on a seat black plaque on one of the 104 new stadium seats behind home plate.
Front Row Seats: $1,000 per seat
Row 2-5: $500
Purchase Today
Seat plaques will be sold on a first come – first served basis. Purchasing a seat plaque does not permanently reserve your seat for sitting.
About Loyola Park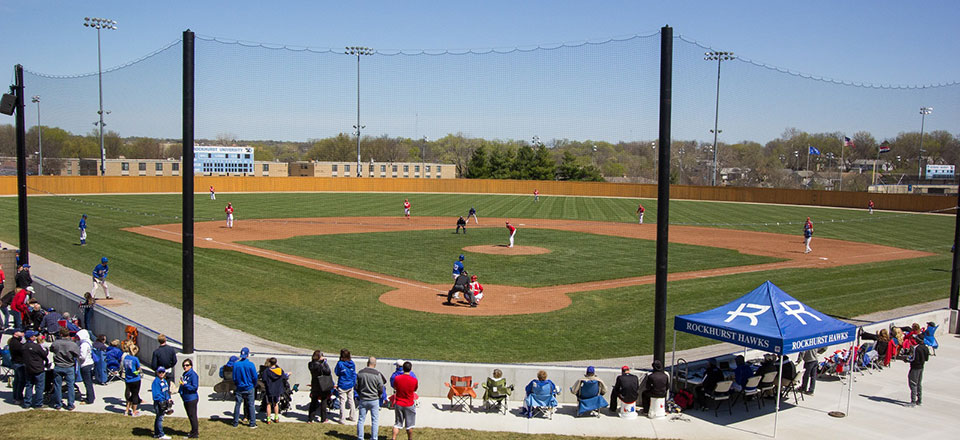 Loyola Park has been the home of Rockhurst University baseball since 2004. Beginning in 2013, the University began a multi-phase project aimed at enhancing Loyola Park so that it remains a great venue for baseball for student athletes, coaches, and fans.
Phase one of the project was completed in 2016 and included new dugouts and backstop netting.
Scheduled for completion in spring 2018, phase two consists of new stadium and bleacher seating for fans, a covered press box, and indoor bathrooms.
If you have questions about a seat sponsorship, or your gift to the R Club in support of the baseball program please contact Brent Blazek at brent.blazek@rockhurs.edu or 816-501-4375.