Life in KC
#8
In the U.S. for Hottest Job Markets
source: Wall Street Journal, 2022
#8
In the U.S. for Quality of Life
source: Numbeo, 2020
#11
In the U.S. for Most Livable City
source: Far & Wide, 2023
What To Do in KC
Day or night, there's never a shortage of things to do in Kansas City. Here are some of the things you can partake in to your heart's content in K.C.
For the Foodies
Of course, Kansas City is known for the best barbecue in the world. Joe's was named one of Anthony Bourdain's 13 places to eat at before you die, Jack Stack brings an upscale flavor without losing KC's soul, Char Bar adds some outdoor fun to the experience, and there are endless other places to explore like Q39, Gates, Arthur Bryant's, and LC's.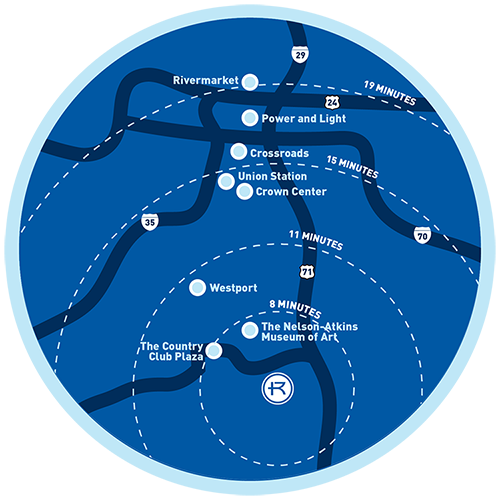 My favorite part about living in Kansas City would be all of the new things to see. My friends and I like to try new restaurants and find little stores throughout the city on the weekends. I think it is impossible to get bored in KC because there is so much to do and see. I don't think I'll ever see it all.
– Claire from St. Louis
Graduate and Get a Job
98% of Rockhurst graduates report being employed within 6 months of graduation – many of them have jobs lined up even before graduation. Part of this is because of the strong academic reputation and network Rockhurst has in the city, but a big part of it is because Kansas City has a thriving economy with jobs galore.
Employment has been growing for over a decade with no signs of slowing down.* Pair that with a low cost of living, and it certainly sounds like a pretty good life!
*(source: U.S. Bureau of Labor Statistics)