---

Student Development

---

Resources
Grandma's Pantry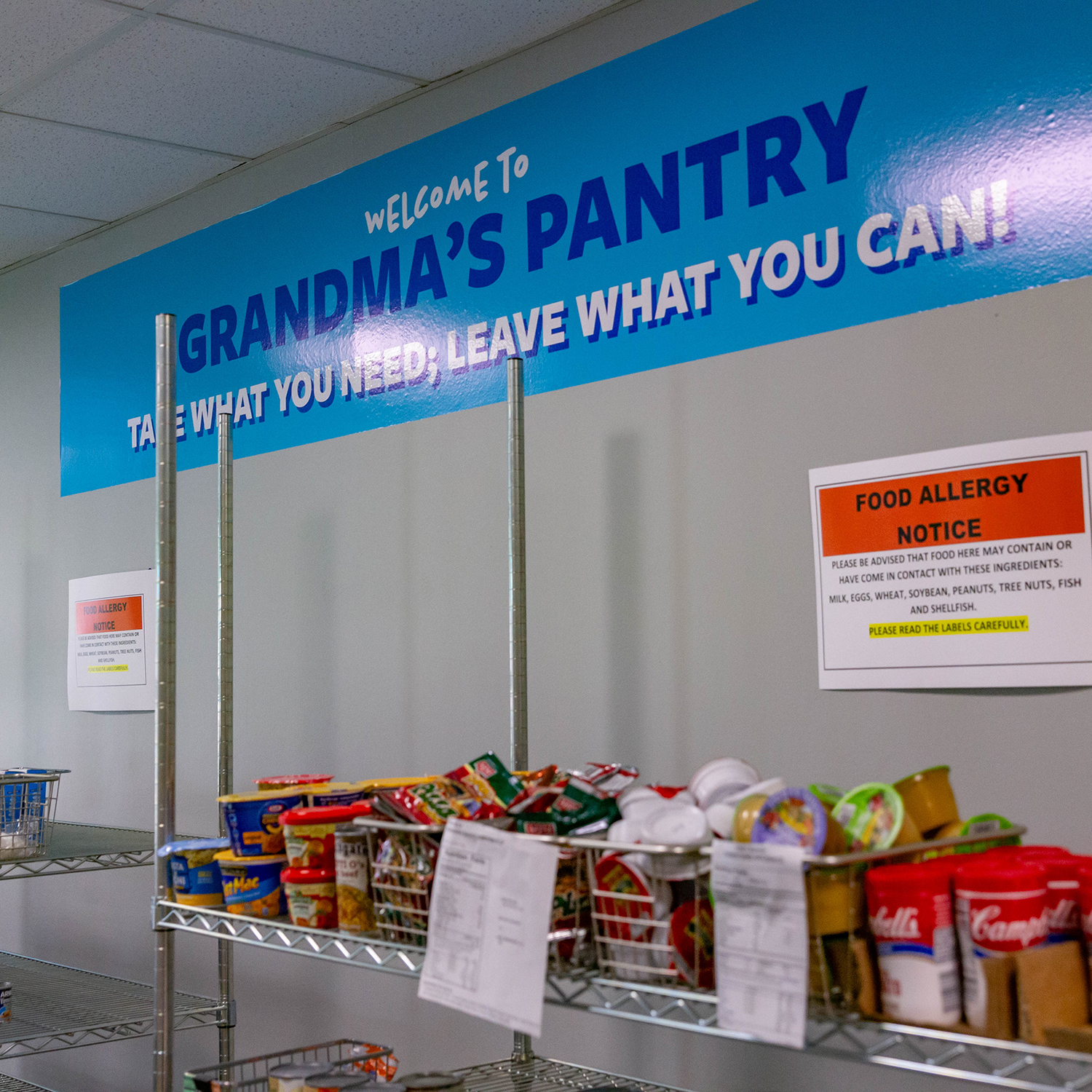 Grandma's Pantry, Rockhurst University's on-campus free-will food pantry for students, faculty and staff, opened in April 2019 with a simple premise — that no member of this community should go hungry.
That mission is reflected in the name of the pantry, which came from one of the establishing committee members who recalled the fact that there was always food available at grandma's house, no questions asked.
Open inside Massman hall, the center of on-campus life, the pantry offers grab and go snacks, non-perishable staples, and frozen foods. Individuals are invited to take what they need and leave what they can. Those who do take advantage are asked only to share what they took, how many, and what they would like to see in the pantry in the future.
If you would like to give in support of Grandma's Pantry and other "Love in Action" efforts, you may designate a financial gift for this purpose. Or, if you prefer to give food or hygiene products, donation bins are located in the lobbies of Massman and Conway halls. (Meals in a cup and protein bars are very popular.) Thank you for your partnership in fostering RU's supportive community!
COVID-19 hours:
Continuously open with safety precautions in place.
The effort is part of Rockhurst University's food justice initiative, founded following the 2018 campus climate study completed by Rankin and Associates.