Kappa Delta Pi
---

Academics

---

Programs

---

Schools

---

Academic Support

---

Resources
The Rockhurst University Psi Psi chapter of Kappa Delta Pi, the international honor society in education, encourages scholars and educators to achieve and sustain preeminence in teaching, scholarship, and service.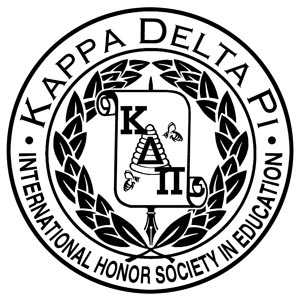 About the Chapter
The chapter received its charter on April 19, 1998. Kappa Delta Pi members make up the top 10 percent of those entering or practicing within the profession of education, and include award-winning and outstanding educators. Members enjoy resources and benefits such as access to a community of educators, education magazines and journals, professional development webinars, e-newsletters for educators, and applications for scholarships and grants.
Membership Qualifications
We invite to membership persons who exhibit commendable professional qualities, worthy educational ideals and sound scholarship. Qualifications include:
Intent to continue in the field of education
Must be accepted into the Rockhurst School of Education as a major or a minor and have completed at least nine credit hours in education
Undergraduates and graduates must maintain a minimum overall grade point average of 3.5
If you are eligible for membership, you will be notified via your Rockhurst email.  If you have any questions, please email Dr. Elizabeth Walter, Faculty Advisor, at elizabeth.walter@rockhurst.edu.
2022-2023 Kappa Delta Pi Leadership