Memorial Honors Jesuit Holocaust Victims
---

About

---

Information

---

Administration

---

News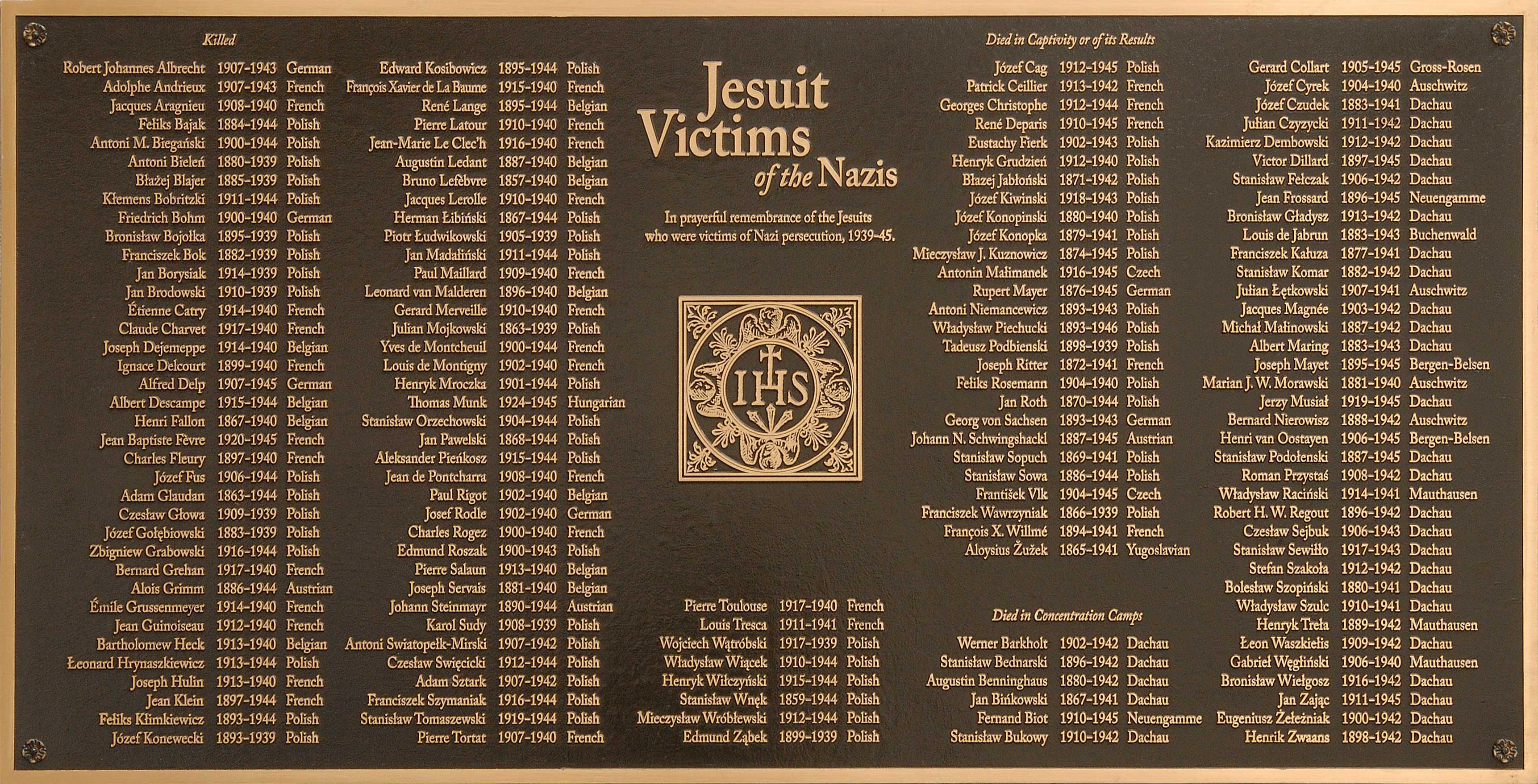 The image displayed above is interactive. Click and hold your mouse button while dragging your cursor across the image to pan. Use the +/- icons or your mouse scroll wheel to zoom in and out.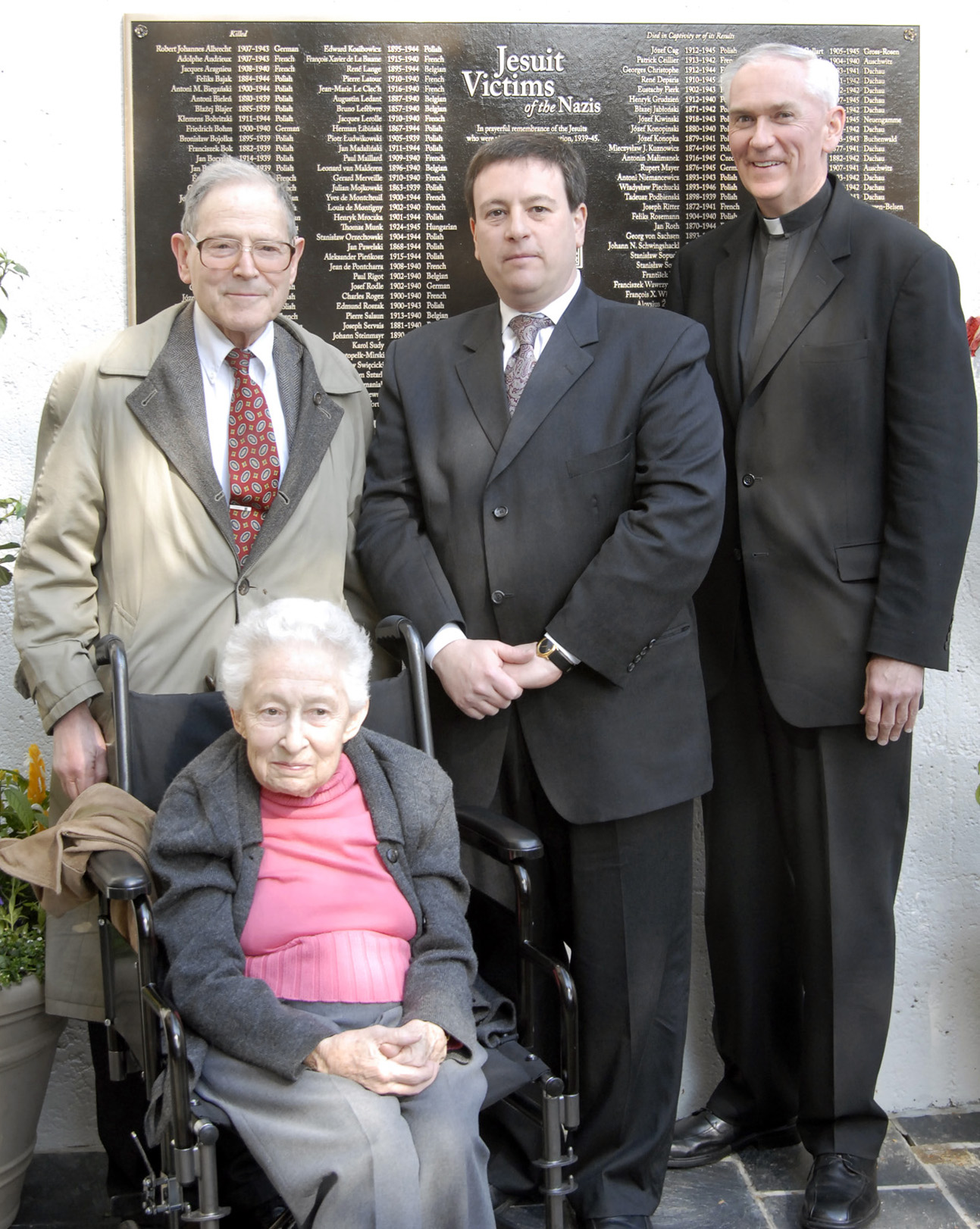 Dedicated April 12, 2007, the 55-by-28-inch bronze plaque outside of Rockhurst University's Finucane Jesuit Center commemorates the 152 members of the Society of Jesus who perished during the Holocaust between 1939 and 1945. It is thought to be the only plaque of its kind in the world.
The victims listed represent a portion of all the Catholic men and women who fell victim to Nazi persecution during the Holocaust. Vincent A. Lapomarda, S.J., an associate professor of history at Holy Cross College in Worcester, Mass., whose scholarship on the subject of the Jesuits during that period became the book Jesuits and the Third Reich, researched and provided the names for the plaque.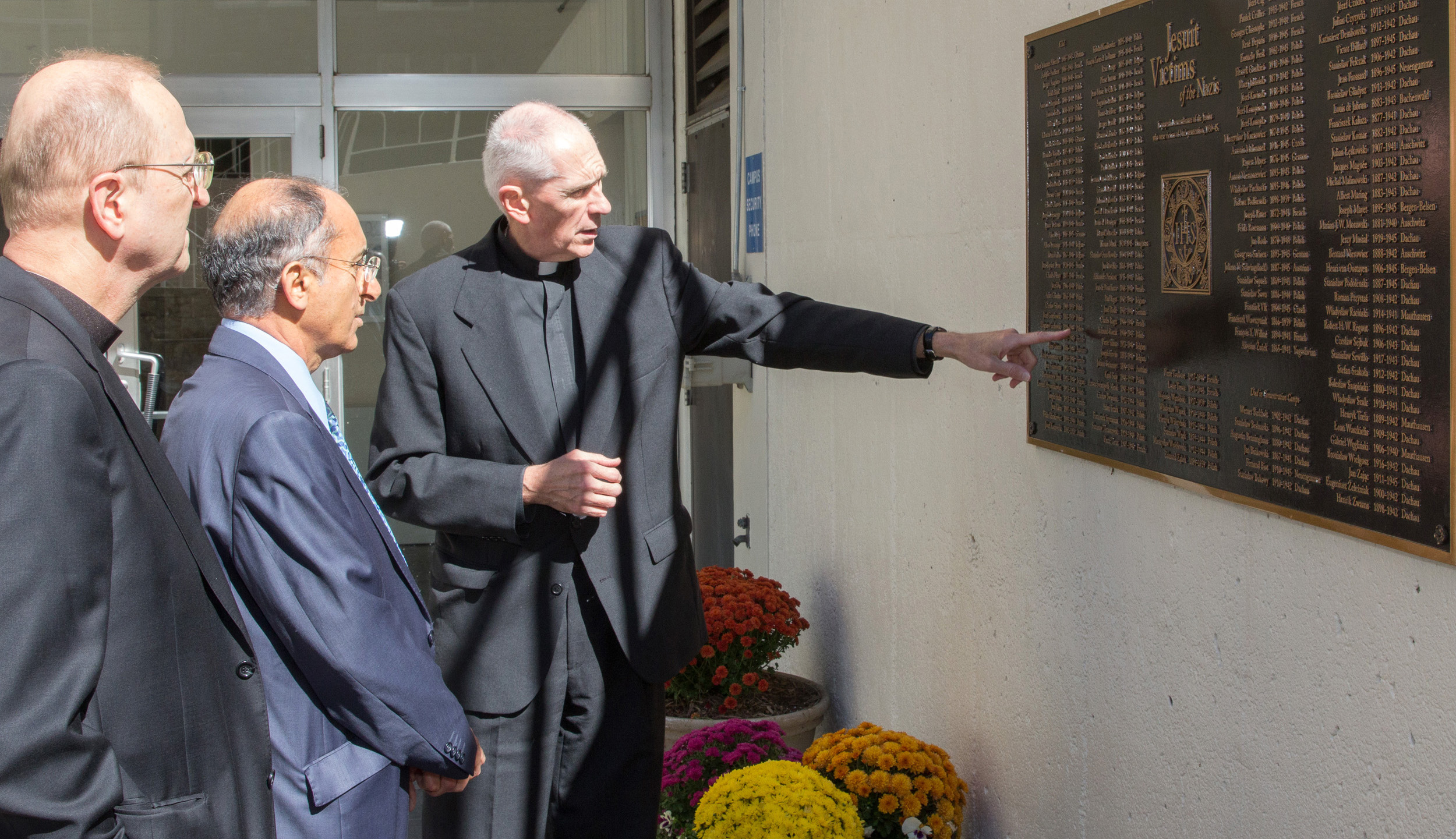 The plaque at Rockhurst was a gift from the late Eliot Berkley, a member of the University's Board of Regents and founder of the International Relations Council of Kansas City, and his wife, Marcia. The names are divided into three lists: those who were killed, those who died in Nazi captivity or as a result of it, and those who died in concentration camps. The names on the first two lists are accompanied by the victim's nationality. Names on the third list are also accompanied by the camp in which they died.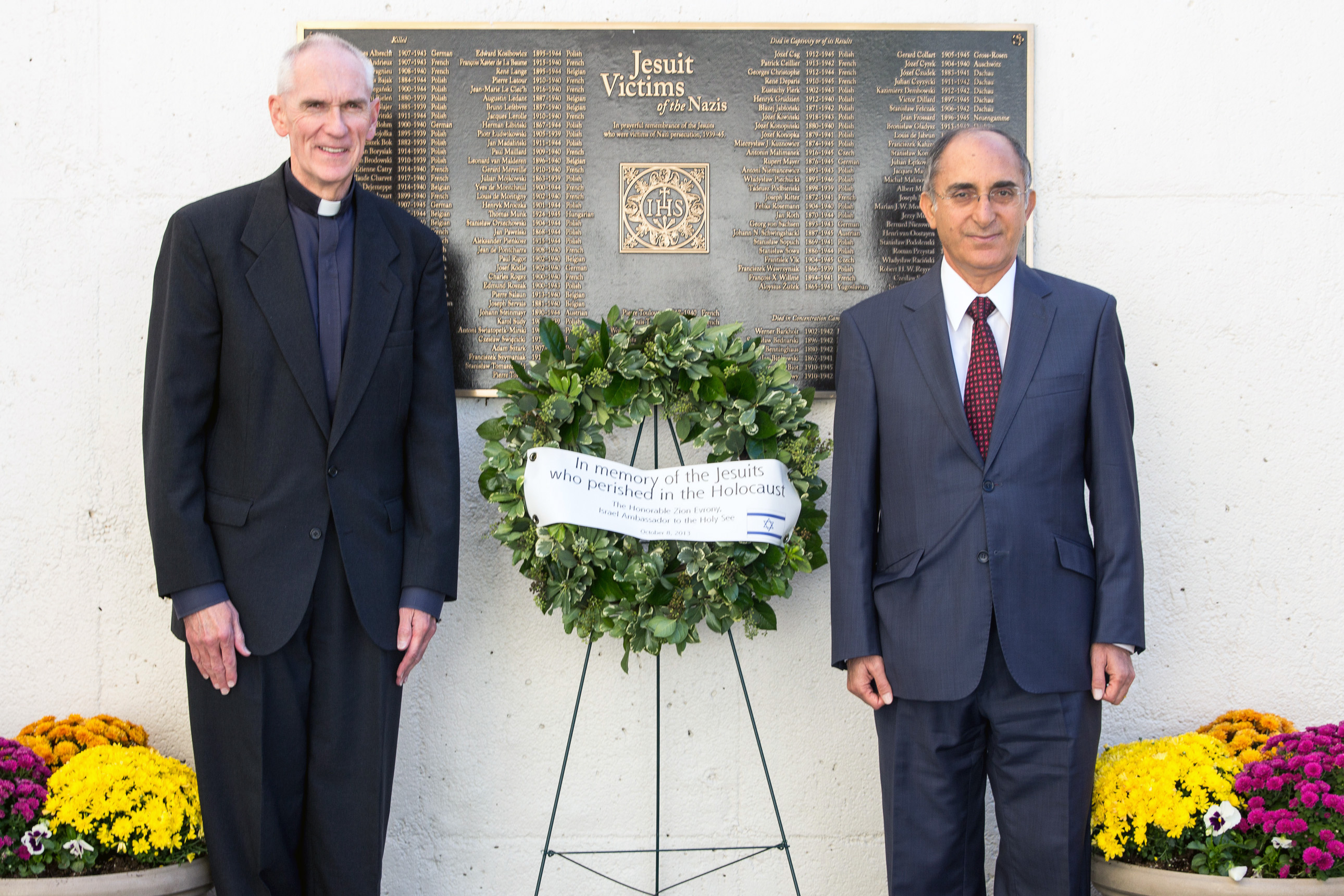 The plaque was dedicated during the University's 2007 observance of Yom Hashoah, or Holocaust Remembrance Day. In October 2013, Israeli Ambassador to the Vatican Zion Evrony visited the plaque after a lecture he gave at Rockhurst, laying a wreath and speaking about the bonds shared by the Jewish and Catholic faiths.
---

Information

---

Administration

---

News