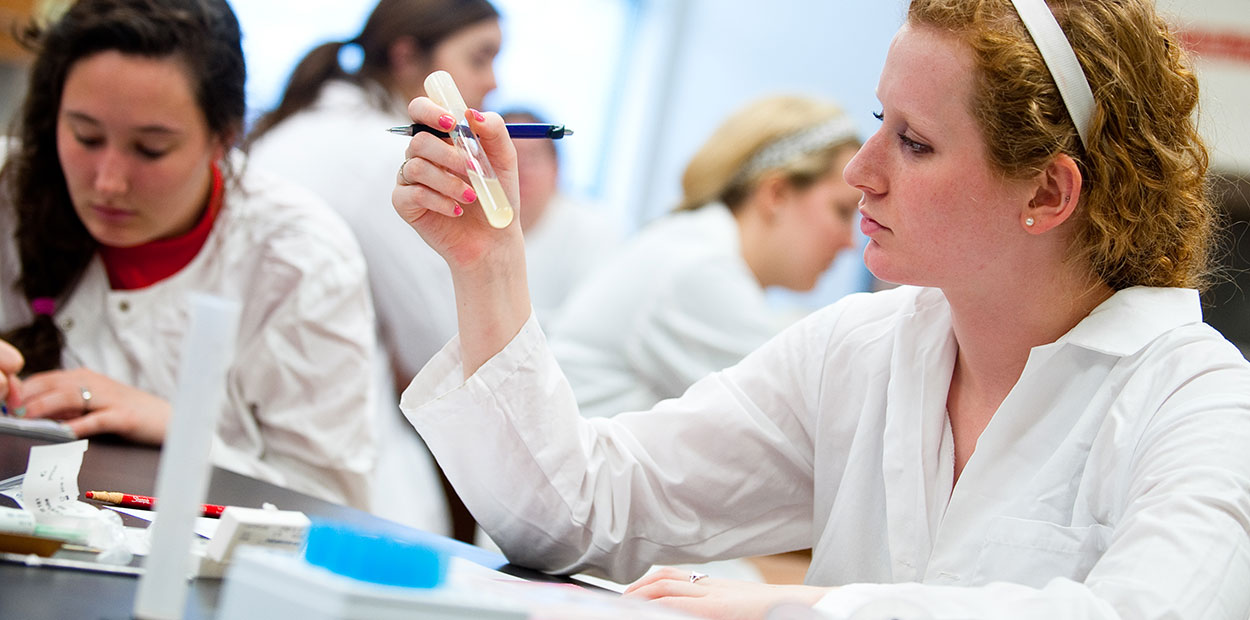 Why Rockhurst?
Located in the urban core of Kansas City, Missouri, for more than 100 years, Rockhurst University has a long academic tradition that values teaching excellence and a highly personalized experience.
Our Post-Baccalaureate Pre-Health Program (PostBac Pre-Health) provides future health care professionals with the foundational courses, standardized test preparation and real-world experiences necessary for a successful application to a health professional program. An emphasis on personalized advising prepares students for their individual journey to the health care field of their choice.
---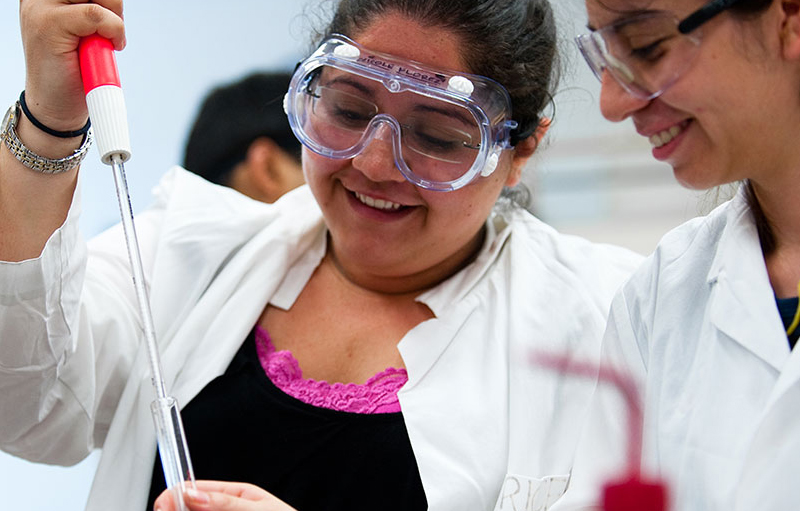 Alumni Medical Network
Rockhurst Pre-Health students participate in our Alumni Medical Network events, connecting them to current students, residents and professionals in various health professions in the Kansas City area and beyond.
The University is favorably situated in a thriving scientific community in the Midwest that includes several research-intensive institutions providing study and clinical opportunities for our students in addition to on-campus research experiences conducted by full-time Rockhurst faculty members. Rockhurst has an established institutional partnership with Kaplan that offers considerable discounts on test preparation for the DAT, GRE, MCAT, OAT and PCAT exams.
---
Post Bacc Program Attributes
Volunteer opportunities at local hospitals and clinics
Alumni medical networks in Kansas City and St. Louis, Missouri, and Omaha, Nebraska, to facilitate shadowing
Active Pre-Health Blackboard page to consistently communicate research, volunteer and shadowing opportunities
Annual meetings with local and regional admissions representatives from health professional programs
Class sizes all under 48 and taught by full-time faculty
Open-door access to professors
Personalized advising
Free tutoring and supplemental instruction
Kaplan Institutional Partnership with half-price MCAT, DAT, PCAT and GRE courses
77% placement rate for students into health care professional programs in the past five years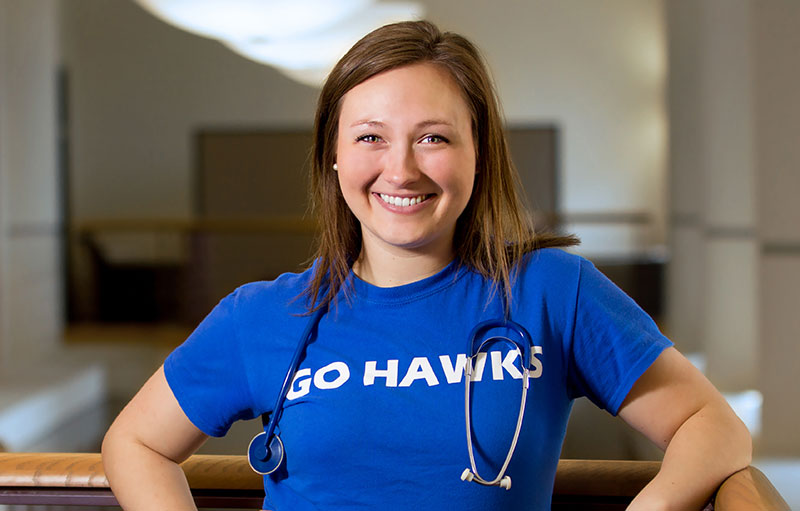 ---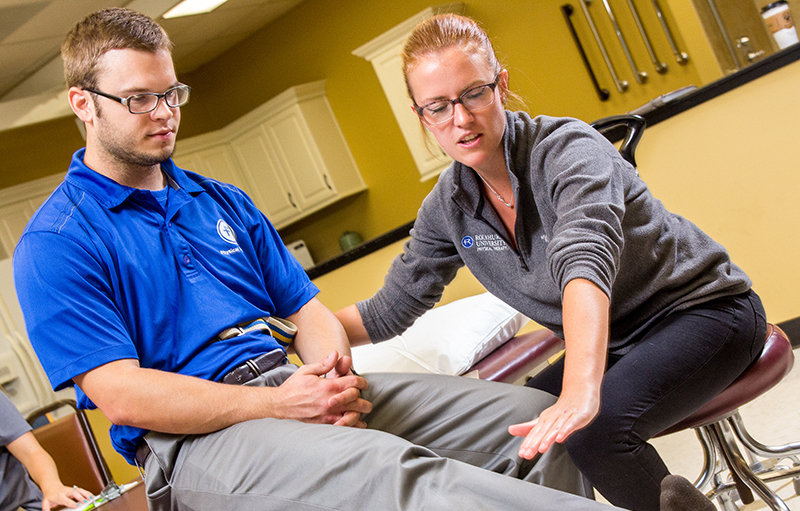 Health Care Career Paths
The Rockhurst Pre-Health directors work with students to identify the appropriate pre-requisite courses for the following careers:
---
Post Bacc Program Coursework
Potential elective courses outside of traditional prerequisites include:
Cadaver Dissection Laboratory
Health Communication
Health Policy
Medical Spanish
Ethics
Philosophy of Death and Dying
Physics of the Body
Physics of Medical Imaging
Optics
Medical Terminology
Please refer to our individual program pages for typical prerequisite coursework.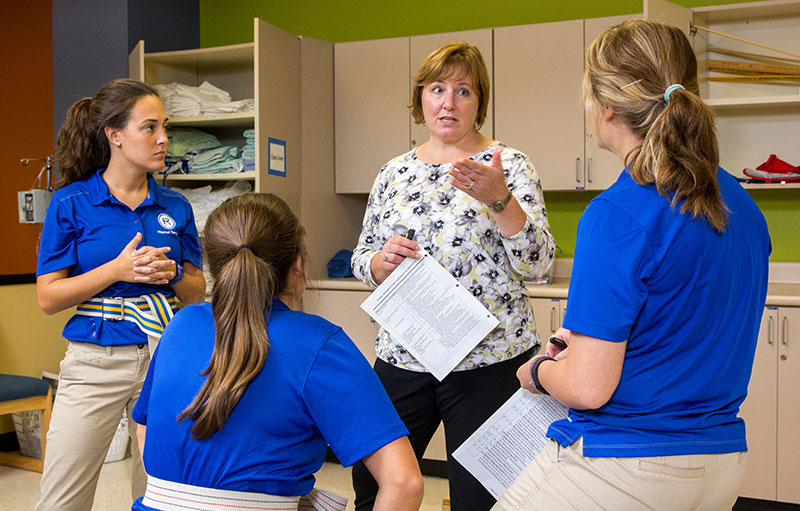 Students develop quality individual plans every semester with academic advisors and our program directors Dr. Annie Lee, Ph.D. and Dr. Laura Salem, Ph.D.
In addition to basic prerequisite courses, students have the opportunity to take additional coursework to enhance their application and preparedness for graduate programs. Summer courses are available in Biology, Chemistry and Physics. Availability of courses in the summer and online help increase flexibility and shorten timelines toward applying. Priority registration guarantees spots in needed classes.
---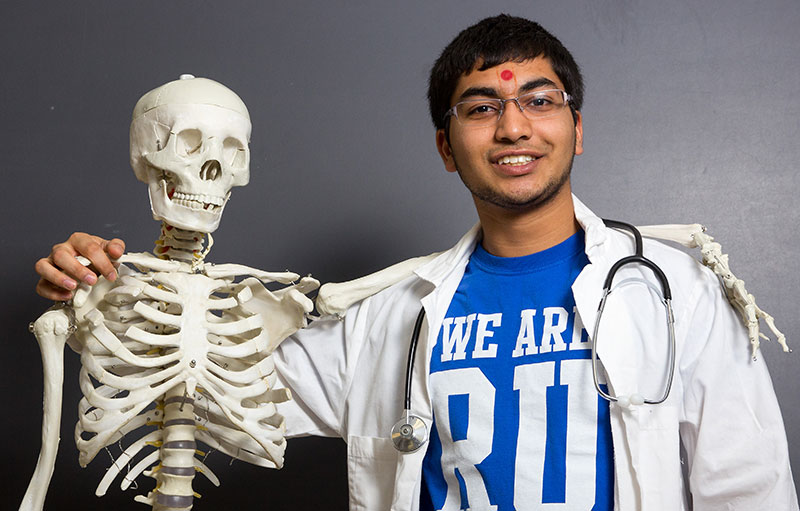 Recent Medical School Acceptances
PostBac students have been accepted to the following medical programs in the past five years:
University of Missouri-Kansas City School of Medicine
University of Missouri-Kansas City Masters of Medical Science Physician Assistant
University of Missouri School of Medicine
University of Kansas School of Medicine
A.T. Still University—Kirksville College of Medicine
Kansas City University of Medical Biosciences—College of Osteopathic Medicine
---
POST BACCALAUREATE STUDENT FEEDBACK
"I have attended multiple universities on both coasts for undergraduate and graduate studies, but I never imagined I would find my most valuable and life-changing education at a small Jesuit college in the Heartland. Rockhurst's PostBac pre-med program is one of the finest in the country. With small class sizes and an open-door policy to engage with all professors, the faculty and administrative support ensured my success on both my MCAT and acceptance into my first-choice medical school. I am deeply grateful and will sing their praises to the moon and back!"
- Trace Shapiro
First-year medical student
University of Missouri-Kansas City
"I am so grateful that I chose to complete my pre-medical post-baccalaureate at Rockhurst! The professors were phenomenal, and the courses helped prepare me for the challenges of medicine. Perhaps most importantly, I felt like my advisors truly cared about me as they helped guide me through the process of applying to medical school. They wanted to know my goals and worked with me to help me achieve them."
- Katie Sheahon
B.A. French, Wellesley College
M.D. UMKC School of Medicine, 4-year cohort
Resident, University of California at San Francisco, Pathology
---
Program Cost
The cost for the program is $600 per credit hour during the fall and spring semesters. Summer coursework is $450 per credit hour for 1000- and 2000-level courses and $614 per credit hour for 3000- and 4000-level courses.