Helzberg School of Management Dean's Advisory Board
---

Academics

---

Programs

---

Schools

---

Academic Support

---

Resources
The Helzberg School of Management Dean's Advisory Board is dedicated to advancing and enhancing the Helzberg School of Management's mission, offering counsel, strategic advice and support to the school through its dean.
Membership is composed of the dean, along with business and community leaders who offer a broad set of perspectives. Appointed by the dean with the Board's input, members carry out three-year terms, renewable for a second three-year term. Members are not required to be alumni of Rockhurst University.
To inquire about membership, please contact Tracey Costanzo, dean's assistant, at tracey.costanzo@rockhurst.edu or 816-501-4090. 
Current Board Members
Phil Buttell, JD, FACHE, CEO Menorah Medical Center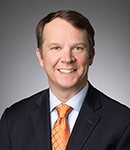 Phil is a results driven healthcare executive with more than seventeen years of experience in managing the day-to-day operations and business development activities at hospitals in both an academic and a community setting.
As CEO at Menorah Medical Center, he assumes responsibility of the full service, acute care hospital at a critical time in its growth and state-of-the-art care offered to patients throughout the region. He is deeply passionate about high-quality healthcare and collaborating with the community, physicians and employees to ensure that exceptional care is delivered to patients during the most vulnerable times in their lives.
Phil earned his Bachelor of Arts, cum laude, from Rockhurst College; his Masters of Health Services Administration from the University of Kansas School of Medicine and his Juris Doctor from the University of Kansas School of Law.
Phil has made significant contributions to many community organizations, including serving on the Leukemia and Lymphoma Society Board, the Rockhurst University Academic Dean Advisory Board and the Advisory Board for the University of Kansas Master of Health Services Program.
Phil is the proud father of two daughters, Ellie and Claire.
Chris Cole, national self-perform director, JE Dunn Construction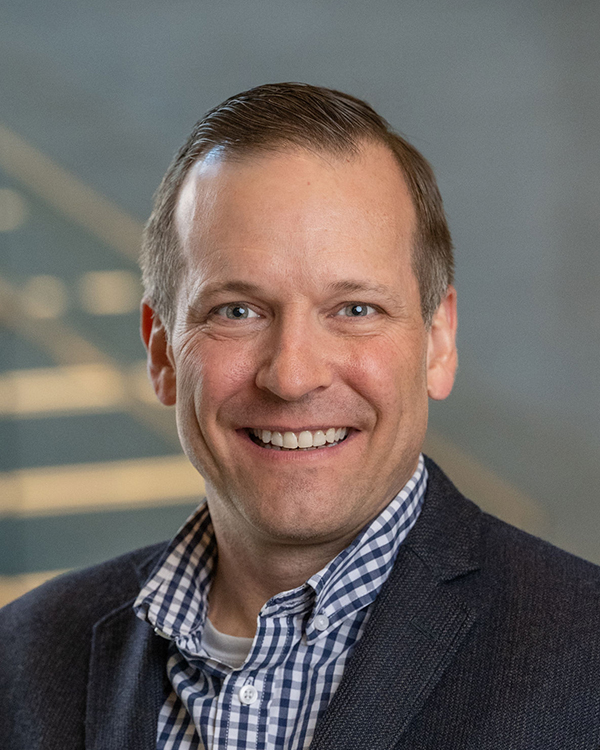 Chris Cole is the national self-perform director for JE Dunn Construction. JE Dunn is a national construction company with offices throughout the United States and is headquartered in Kansas City, Missouri. In Chris' current role he provides oversite, strategic direction, and leadership for work completed by JE Dunn's own forces. Chris works directly with project teams to maximize the benefits of JE Dunn self-perform which include enhanced project safety and quality, as well as certainty of results on project schedule and cost control. Chris works with JE Dunn leadership from around the country to build high-performing self-perform teams.
Chris graduated from Kansas State University with a Bachelor of Science in Construction Science and Management. He began his career at JE Dunn in 2000, going on to earn his Master of Business Administration (MBA) from Rockhurst University in 2005.
Chris and his wife, Jami, are proud parents of three daughters, Ellie, Lucy, and Annie. He is a lifelong Kansas City resident who loves to cheer on the Chiefs and the Royals.
Mark Deuel, '78, chief financial officer, Orizon Aerostructures
Mary Eichenberg, CPA, '12 BSBA, Ernst & Young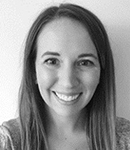 Mary Eichenberg is a Manager in EY's Advisory Services practice. She specializes in the delivery of various technology risk assessments for clients in the financial services, technology, and media & entertainment sectors.
Prior to joining EY, she worked in the internal audit department at the Federal Reserve Bank of Kansas City and the finance and accounting department of The Folger Coffee Company. Mary received her BS in Accounting from Rockhurst University and a MAcc from the University of Georgia.
She holds certifications as a Certified Information Systems Auditor, a Certified Public Accountant, a Certified Management Accountant and a Certified Fraud Examiner.
Sam Elias, director of operations, Cisco
Luann Feehan, executive director, Nonprofit Connect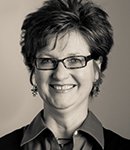 Luann Feehan joined Nonprofit Connect – a membership organization that provides education, resources and networking to the nonprofit community — in April 2012. Feehan brings 20 years of association and chamber leadership experience to her role as executive director. She views Nonprofit Connect as a chamber for nonprofit organizations.
Over the prior 13 years, Luann served the Greater Kansas City Chamber of Commerce in key leadership positions. She started as director of member development and strategic initiatives, with promotions to vice president of member development and then to chief revenue officer. Her leadership responsibilities included training volunteer ambassador groups, conducting monthly networking programs, leading CEO roundtables, executing annual vertical market events and facilitating top-level membership. During her tenure with the chamber, Feehan increased membership revenue by 45 percent, which led to two national awards from the American Chamber of Commerce Executives.
Previously, she was chief operating officer and interim executive director for the Missouri Restaurant Association. Having started her own small business in 1989, Feehan is familiar with the challenges and rewards of operating on a small scale to achieve big results. Her real-life experiences have given her a high level of expertise on issues such as business development, integrity selling, meaningful customer service, strategic and long-range planning, and the need to build strong, loyal teams.
She enjoys coaching nonprofit professionals across the nation and has earned a reputation for being a great "membership mentor." In 2010, Feehan was recognized as one of Kansas City's Most Influential Women. She does her best to live the philosophy: "You get what you want by helping others to get what they want. Together we're better."
Education

American Institute of Business
David M. Fellows, corporate controller, DST Systems, Inc.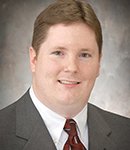 As DST's Corporate Controller, David Fellows is responsible for leading a team of approximately 40 associates who perform accounting and finance activities including billing, accounts payable, consolidations, financial reporting, financial analysis and various financial projects.
Fellows began his career as a CPA at PricewaterhouseCoopers, LLP, ("PwC"), later becoming a senior manager at PwC, where he directed teams performing financial statement audits and internal control assessments for both public and private companies.
David joined DST Systems, Inc., in 2005 as the director of financial reporting, where his team was responsible for closing DST's books on a monthly basis and producing financial statements on a quarterly basis that would be included in Forms 10-K and 10-Q filed with the SEC. He was promoted to finance administrative officer in October 2012 and became DST's corporate controller in March 2014.
Education

B.S.B.A. - Rockhurst University
Barnett C. Helzberg, Jr., founder, Helzberg Entrepreneurial Mentoring Program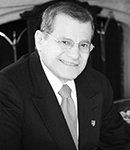 A Kansas City-area native, Barnett C. Helzberg Jr. is the former chairman of the board of Helzberg Diamonds (est. 1915). Mr. Helzberg expanded the company from 15 units in 1962 to the third-largest jewelry retailer in 23 states, ultimately selling the company Berkshire Hathaway (Warren Buffett) in 1995. Barnett is the creator of the I Am Loved theme and co-creator with Dr. Rich Davis of the book titled I Am Loved published in 2001.  He is the author of What I Learned Before I Sold to Warren Buffett, 2003. He also wrote, with Deborah Shouse, Entrepreneurs + Mentors = Success; 22 Convincing Stories, published in 2012.
Barnett established the Helzberg Leadership Fellows, a program to train young Jewish leadership and has been an adjunct professor at Rockhurst University for more than 17 years. He is co-founder and board member of University Academy K-12, a Kansas City, Missouri, Charter School. Helzberg is currently the Chairman and founder of the Helzberg Entrepreneurial Mentoring Program (HEMP).
Education

B. A. — University of Michigan
Talal Khan, MD, '08 EMBA, President, University of Kansas Physicians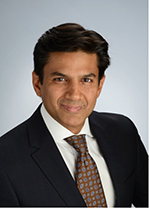 Talal W. Khan MD, MBA, is President of University of Kansas Physicians and Professor and Chair of the Department of Anesthesiology, Pain and Perioperative Medicine at the University of Kansas Medical Center and Health System.
Dr. Khan also practices interventional pain medicine at The Marc Asher Comprehensive Spine Center.
Education
EMBA - Rockhurst University
Dominic Klobe, '10 MBA, vice-president of business development, Coface-USA
Jessica Wehner Lea, Pharm.D., EMBA, BCPP, chief executive officer/president, Tria Health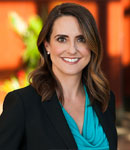 With more than 17 years of extensive experience in pharmaceutical care, Dr. Jessica Lea was named CEO/President of Tria Health in 2010.
Prior to her current position, Dr. Lea worked as a Clinical Pharmacist at MedTrak Services, LLC where she played an instrumental role in the development of Tria Health and other wellness programs. Her background in academia and numerous pharmacy achievements continue to fuel her passion of providing patient-centered care that results in optimal health outcomes. Recognitions in the Kansas City business community include the Ingram's 2014 class of "40 Under 40", the Kansas City Business Journal's 2014 Women Who Mean Business and the Kansas City Business Journal's 2015 Next Generation Leaders.
Lea graduated with her EMBA in May of 2014 from the Rockhurst University Executive MBA Program. She graduated with her Doctor of Pharmacy in 2000 from the University of Missouri-Kansas City School of Pharmacy. In 2001, Lea completed an ASHP accredited psychiatric pharmacy practice residency at Northwest Missouri Psychiatric Rehabilitation Center in St. Joseph, Missouri. She continued on to complete a two-year post-doctoral fellowship in 2003 at Western Missouri Mental Health Center. Upon completion of her fellowship, Lea joined the UMKC School of Pharmacy where she spent four years as a Clinical Assistant Professor in Pharmacy Practice. She left in 2007 to begin her career at MedTrak Services.
Education

EMBA - Rockhurst University

Pharm.D. - University of Missouri - Kansas City
Carolyne Lehr, chief financial officer, Barstow School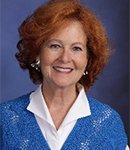 For the past eight years, Carolyne Lehr has managed the business office of the Barstow School. This includes A/R, A/P, payroll, employee benefits negotiation and administration, endowment management, banking, risk management, auditing, tax preparation, food service, facilities management, negotiating interest rate swaps and financing the school with tax-exempt instruments. She has served on ISACS accreditation teams for other independent schools.
After graduating from Rockhurst with an MBA, Lehr worked in tax and audit for KPMG in St. Louis, followed by a finance career at Marion Laboratories and its successor companies. She was vice president of business solutions for the Greater Kansas City Community Foundation and then CFO for Copaken, White and Blitt prior to her tenure with The Barstow School.
Lehr was a Hilltopper, a Watkins Berger scholar, vice president and treasurer of her social sorority and a student senator at KU.
In the '90s, she was the president of the Centurions Leadership program, was awarded the UP and COMER distinction and served on eight boards of directors for area nonprofit organizations.
In addition to serving on the Helzberg School of Management Advisory Board, she taught nonprofit and governmental accounting to Rockhurst MBA students last summer.
Education

B.S.E - University of Kansas

M.A. - University of Kansas

MBA - Rockhurst University
Michael Margherio, '15 EMBA, executive director, UnitedHealthcare commercial business

Michael Margherio is the Executive Director of UnitedHealthcare's commercial business in Kansas City and Kansas. He oversees the overall product and growth strategies in the market, and he directs the new business development, client satisfaction and client retention activities.
During his 20+ years at UnitedHealthcare, Michael has held the roles of Strategic Account Executive, Director of Account Management, and Vice President of Sales & Account Management. Michael has extensive experience in building population health risk management strategies for both fully insured and self-funded employers ranging in size from 2 to more than 5,000 employees.
Michael serves on the Executive Committee for the Mid-America Coalition for Health Care, the Kansas Chamber of Commerce Board, and the Dean's Advisory Board for the Helzberg School of Management at Rockhurst University. Michael is a member of the Kansas City Employee Benefit Professionals Association, Total Rewards KC, and is active with the Kansas Business Group on Health in Wichita. Michael works with various charitable organizations including Phoenix Family Housing and Vibrant Health – Wyandotte Neighborhood Clinics.
Michael earned his Executive MBA from Rockhurst University's Helzberg School of Management and his BA in Philosophy from the University of Kansas.
Kyle McQuiston, '99, vice president, JE Dunn Construction
Kyle McQuiston is a Vice President at JE Dunn Construction. JE Dunn is a national construction company with offices throughout the United States. The $2.7 billion company's headquarters is located in Kansas City, Missouri. Kyle has worked as a project executive with a number of national and local design teams to complete over $850M of commercial construction in the Midwest in the last few years. His career grew from a journeyman carpenter to leading some of Kansas City's most prominent construction projects including the Cerner Continuous Campus in Kansas City, Kansas, the Shook Hardy Bacon Law Building at Crown Center in Kansas City, Missouri, the Wells Fargo Corporate Campus in West Des Moines, Iowa and the Kauffman Center for the Performing Arts in Kansas City, Missouri.
Education

Construction Management Degree - Purdue University

MBA - Rockhurst University
Eli Medina, '11 MBA, Reece Nichols
Joseph N. Miniace, central region, regional administrator at the Federal Aviation Administration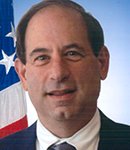 Joseph Miniace is the FAA regional administrator for Central Region, where he is the senior FAA official for the four-state region of Missouri, Iowa, Kansas and Nebraska.
Prior to his arrival in Kansas City as the Regional Administrator in May 2009, Miniace served as the deputy assistant administrator for human resource management. He joined the FAA on May 15, 2005, as the deputy assistant administrator, strategic labor management relations, and is recognized as an expert in employee and management relations with a proven track record in strategic labor relations.
Previously, he was president and chief executive officer of the Pacific Maritime Association, where he championed a 10-year strategic plan that revolutionized the West Coast shipping industry, and produced a labor contract that generated cost reductions of nearly $1 billion.
Miniace was also vice president for administration and human resources at the New York University Medical Center and group director for human resources at Ryder Systems, Inc.
Education

B.A. - Creighton University

M.A. - New York University
Patricia Mosher, senior vice president, director of strategic planning and communications, HNTB Corporation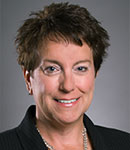 As strategic planning director, Patricia Mosher directs the corporate strategic planning function, including the business intelligence function, at HNTB Corporation. As communications director, Mosher oversees and develops HNTB's external and internal communications strategy and programs. Mosher has been with HNTB since 1996 and currently serves on the corporate leadership team.
In 2014, Mosher was named among the Kansas City "Women Who Mean Business" by the Kansas City Business Journal.
Education

B.S., Journalism—University of Missouri

MBA—Rockhurst University
Chester Moyer, partner, Rubin Brown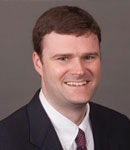 Chester Moyer is a Partner in RubinBrown's Assurance Services Group. Based in the firm's Kansas City office, he provides audit and attestation services, specializing in public sector, colleges and universities, and manufacturing and distribution.
Prior to joining RubinBrown in 2003, Chester was an intern at RubinBrown. In 2006, Chester participated in the Baker Tilly International Exchange Program and worked with Pitcher Partners in Melbourne, Australia. In 2013, Chester was recognized for his devotion to team members by receiving RubinBrown's Harvey Brown Award. In 2010, he was the Emerging Leader recipient of RubinBrown's community service award.
Education

B.S., Accounting—University of Missouri-Columbia

M.A., Accounting—University of Missouri-Columbia
Ned O'Connor, president, Waterford Property Company, LLC
Edgar Palacios, '11 MBA, nonprofit consultant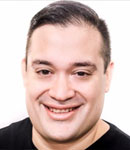 Prior to launching into full-time entrepreneurship, Edgar served as Senior Director of Resource Development and Community Engagement at Connections to Success. Before his stint at Connections, Edgar served as the Chief Engagement Officer at Central Exchange, the premier women's professional development organization in Kansas City. Currently, as a nonprofit consultant, Edgar has had the privilege of working with organizations such as Junior Achievement of Greater Kansas City, El Centro, Inc., Show Me KC Schools, and Kauffman Foundation.
Big Brothers Big Sisters of Greater Kansas City chose Edgar as a 2016 Most Wanted honoree. Kauffman Scholars honored Edgar with the 2015 Volunteer of the Year Award. In 2014, Guadalupe Centers bestowed Edgar with the I. Pat Rios Award for 'outstanding contribution by an individual to the Latino community of Kansas City'. He was also recognized as a 2014 Ace Award winner through the KC Chamber. Edgar was humbled to have been a Man of the Year candidate for the Leukemia & Lymphoma Society in early 2012. Most recently, Edgar is a 2017 graduate of Centurions, the KC Chamber's premier leadership development program where he earned the 2017 Centurions Mentor of the Year award. Edgar was also a member of the 2017 Class of the United Way Governance Academy.
In 2016, Edgar co-founded School Tours KC, a program designed to bring the community-at-large into local public schools. He was a 2017 Visiting Fellow with Education Pioneers.
A bilingual leader, Edgar has served as president of both Young Latino Professionals (YLP) of Greater Kansas City and the Kansas City chapter of the National Society of Hispanic MBAs. He serves on the Teach for America - Kansas City Champions Board and SuitsForHire Board.
Education

MBA - Rockhurst University
Christine L. Pierson, President and CEO, Tresl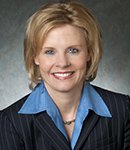 Throughout her career, Christine Pierson has been a driving force behind identifying and capitalizing on shifts in market dynamics, gaps in product offerings and obstacles to business growth. She has consistently addressed and resolved those issues and other business challenges by defining and setting strategies for business development, sales, infrastructure and technology operations and marketing, as well as development of new products and services to strengthen revenue, profit, and competitive market position. She has served as an executive in four diverse industries and has been recruited to some of the nation's top corporations based on her reputation as an enthusiastic and transformative leader of change by leveraging the creative application of scientific principles to solve problems and create innovative solutions.
Capitalizing on these experiences in 2015 she launched NexGen Technology Solutions, LLC a consulting practice centered on developing and successfully mobilizing strategic change necessary to address emerging threats to deliver and sustain meaningful growth.
In her previous role as Executive Vice President of UMB Financial Corporation's Consumer and Small Business Division (UMBFC), Ms. Pierson was responsible for a 1000+ staff and a $4.2B portfolio. Ms. Pierson provided strategic insight and an innovative approach to transform a legacy business model to address changes in the banking industry and evolving regulatory requirements. Her efforts transformed the business model, sustained market share, generated new revenue through alternate channels, reduced costs and propelled organizational effectiveness. These results earned UMB Consumer Division industry recognition two years consecutively with the 2014 and 2015 Model Bank Award.
Prior to joining UMBFC, Ms. Pierson was Vice President US Sales for Bayer Healthcare Corporation's Animal Health Division. In that role, she refocused the organization to an innovative business model that sustained market share while growing new revenue through alternate channels leading to more than $130 million in new revenue with a 40% return on the cost of sales.
Ms. Pierson serves on several non-profit boards of directors, where she is active in helping organizations design strategies and initiatives to strengthen programs and achieve the objectives of all stakeholders. As a member of the Wharton Stonier School of Banking Advisory Board, the Helzberg School of Management Dean's Advisory Board at Rockhurst University and a member of the University of Missouri Industrial Manufacturing Systems Engineering Advisory Board, she has helped organizations develop new curriculums and create degree programs designed to increase recruitment and hiring opportunities for new graduates. Ms. Pierson currently serves on the Executive Committee for the Kansas City area Local Initiative Serving Communities (LISC). She has served for 18 years on the Lee's Summit Educational Foundation Board of Directors and Advisory Board, and is a past member of Kansas City Area Business Development Council Board of Directors, the Lyric Opera Board of Directors.
Education

B.S.—University of Missouri

MBA—Rockhurst University
Raelene Knolla, '05, D.O., MBA, FAAPMR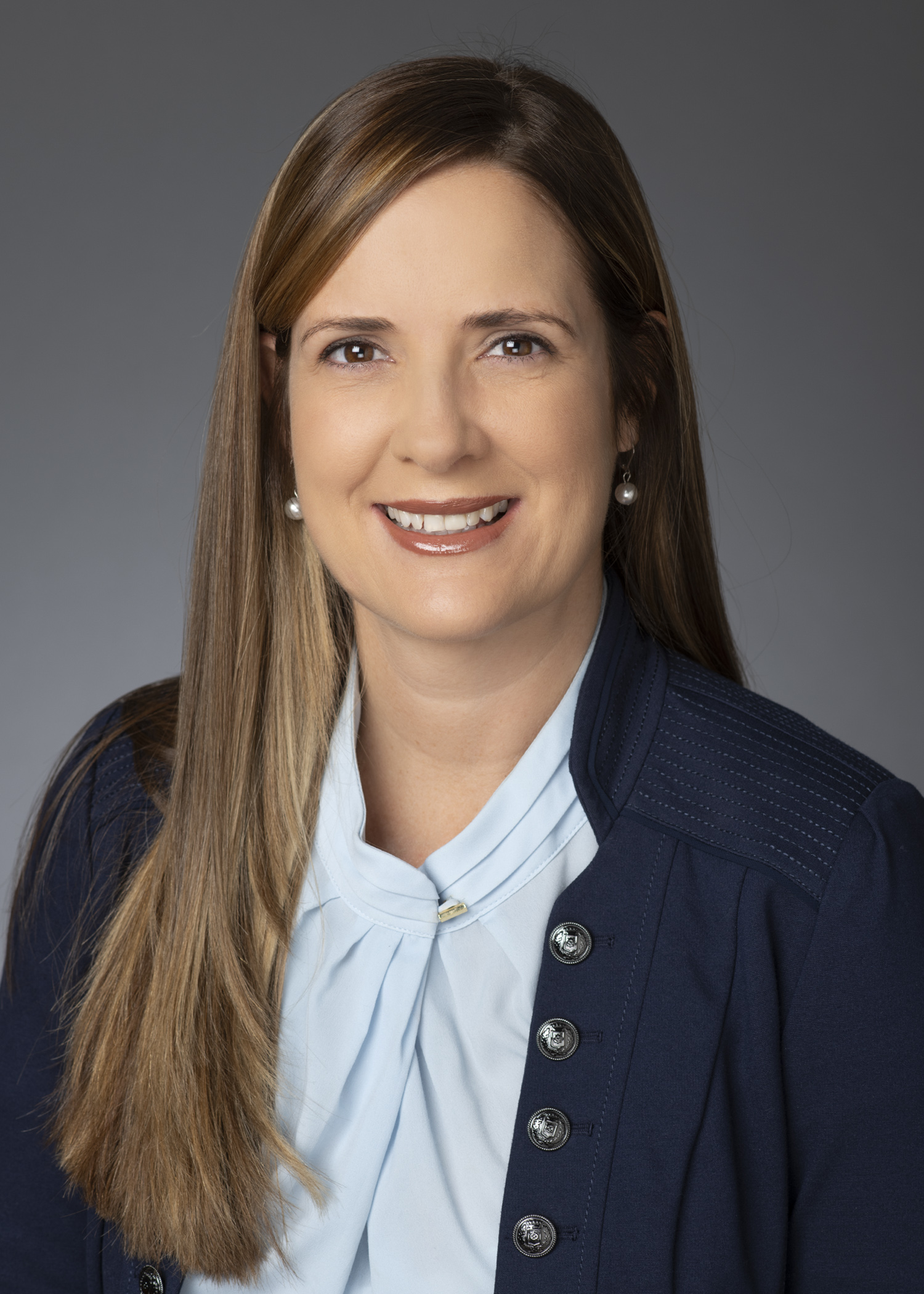 Raelene Knolla, D.O., MBA, FAAPMR is the Vice President of Population Health at Blue Cross and Blue Shield of Kansas City. At Blue KC, Raelene Knolla provides leadership for the Population Health team, including medical policy, clinical operations, community health, and quality. She is responsible for providing physician advice to help manage and improve the health of Blue KC members.
Prior to her position at Blue KC, she was the medical director for Humana, for five years, as well as the Medical Director for Physical Medicine and Rehabilitation at the University of Kansas Medical Center. Dr. Knolla is an active member of the KC Community. She currently serves on the board of Rise KC, an organization committed to providing African American men with education and assistance for occupations in the healthcare field. She also serves our QVIC board in Kansas City, is on the Rockhurst University Helzberg School of Management Dean's Advisory Board, Element Medical Imaging Advisory Board, and Blue Venture Clinical Advisory Board. In addition, she represents BlueKC on the Association's Strategic Advisory Board and the NCPE.
Dr. Knolla received her BS in Marketing from Florida State University, her MBA in Healthcare Leadership from Rockhurst University, and her Doctorate in Osteopathic Medicine from the University of Health Sciences College of Osteopathic Medicine in Kansas City.
Education

B.S.—Florida State University

MBA—Rockhurst University

Doctorate—University of Health Sciences College of Osteopathic Medicine in Kansas City
Charles Searle, '05 MBA, '00 BSBA, Chief Client Officer and Executive Vice President, Kansas City, VML, Inc.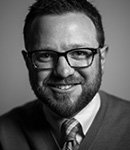 As VML's chief client officer, Chuck is responsible for driving engagement, collaboration, innovation and a partner-focused approach across the agency's client engagement team. He's an energetic and dedicated marketer with a proven ability to integrate strategic leadership and a solutions-oriented technique across all of VML's client partnerships. His dedication to operational excellence, team growth and client satisfaction sets the tone for more than 150 VML client engagement professionals.
In his role as executive vice president, Kansas City, Chuck leads the business portfolio for the agency's headquarters operations. He is an ambassador of the VML cultural experience for nearly 550 marketing professionals in Kansas City, and he helps extend the agency's core offerings across the VML global network. Chuck is a member of the VML Foundation advisory committee and he volunteers his time and expertise to support a variety of VML charitable partners.
Since joining VML in 2000, Chuck has driven key portfolio initiatives for many of the agency's leading client partners, including Gatorade, Tropicana, PepsiCo, Wendy's, Southwest Airlines, Equinox, U.S. Soccer and many more. He has led both online and offline engagements for brands emphasizing cross-channel strategies across the marketing ecosystem. Chuck values a consumer-centric approach, and his experience provides relevant perspective to cross-agency and integrated client engagements.
Away from work, Chuck enjoys time with his wife and two daughters. He's also an avid golfer and has a passion for all things related to his native Colorado — especially the Denver Broncos.
Education

B.A.—Rockhurst University

MBA—Rockhurst University
Casey Ventrillo, '98 BSBA, Wells Fargo Advisors, Financial Advisor, Vice President – Investments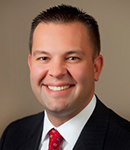 Casey provides direct consultation and investment advice to individuals and Not for Profit Associations, including Foundations and Endowments on strategic asset allocation, investment strategy and wealth planning.
Before beginning his career in the financial services industry, Casey graduated summa cum laude from Rockhurst University in 1998, earning a B.S.B.A. degree in Finance and Economics.
Casey's an active member of the community. In addition to serving as a mentor and coach, he has served on several boards and committees including the Kansas City Jazz Ambassadors. He and his wife also donated their home for the 48th Symphony Designers' Showhouse benefiting the Kansas City Symphony.
As a lifelong Kansas City resident, Casey enjoys all that the community has to offer, including the Royals, Chiefs, jazz and barbeque. He has a passion for old houses and barbequing. On the weekends you will likely find him covered in plaster dust or enjoying the smell of mesquite wood drifting from his smoker.
Casey also enjoys walking his two miniature schnauzers, Fritzi and Elsie, through the historic Hyde Park neighborhood with his wife, Abigail.


Wells Fargo Advisors is a trade name used by Wells Fargo Clearing Services, LLC, Member SIPC, a registered broker-dealer and non-bank affiliate of Wells Fargo & Company.

INVESTMENT AND INSURANCE PRODUCTS:

• NOT FDIC INSURED

• NO BANK GUARANTEE

• MAY LOSE VALUE

CAR-0721-00445
Bill White, telecommunications professional

Bill White is an experienced award-winning public relations, corporate communications and corporate responsibility executive.
For 10 years, he served as senior vice president, Corporate Communications and Corporate Social Responsibility at Sprint Corporation, directly reporting to the CEO and serving as a member of the company's senior leadership team. In his role, he directed all corporate communications and corporate social responsibility initiatives, including executive and internal communications, external relations, reputation-building efforts, issues management, marketing public relations, social media communications, industry analyst relations, corporate inclusion and diversity programs, and community relations and outreach.
During his career, White has won several awards for Annual Report and financial writing and concept development, media relations strategies, merger and acquisition communications, and internal communications programs. Under his direction, Sprint's corporate communications organization won numerous national communications awards, including the prestigious Silver Anvil award and the Gold Quill Award for communications excellence. White was the recipient of the 2010 Ball State University's National Public Relations Achievement Award, one of only two national public relations awards that recognize individuals for their communications experience, contributions to the profession and encouragement of educational programs in public relations.
Sprint's Corporate Social Responsibility operation earned national and international recognition for its sustainability, inclusion and diversity, accessibility technology and community initiatives. Sprint was recognized as one of American's Greenest corporations by Newsweek and named a Civic 50 company for its commitment to the community.
White spent 22 years at Sprint, joining the company from Centel Corporation in 1993 as director of financial communications following the merger of the two companies. He later was named vice president of corporate communications for Sprint, where the led the company's national and international media relations activities. Following the merger of Sprint and Nextel Corporation in August 2005, White served as Sprint Nextel's vice president of marketing public relations, until being named senior vice president in December 2005.
Before White joined Centel in 1983 as managing editor of Centel's electronic publishing division, which created online information databases and live programming for cable and broadcast television stations in Chicago, he was a sports reporter for the Chicago Sun-Times from 1979 to 1982 and was sports editor of the electronic publishing subsidiary of Field Enterprises, the parent company of the Sun-Times, from 1982 through 1983.
White is active in the Kansas City community. He is a member of the Helzberg School of Management Advisory Board of Rockhurst University where he serves as chairman, a member of the Advisory Board of the Little Sisters of Poor in Kansas City, where he leads the development committee, a member of the Board of Trustees of St. Thomas Aquinas High School, and a member of the communications committee of Kansas City Rising. He previously served as a member of The Civic Council of Greater Kansas City, where was chairman of the Kansas City Tomorrow program. He is a member of The Arthur Page Society, an organization of senior public relations and corporate communications executives and academics.
Kyle P. White, president, Aviation Solutions, LLC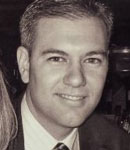 Kyle P. White founded Aviation Solutions in 2004 after holding various general aviation positions in the Midwest. In March 2016, Marsh & McLennan Agency, LLC, acquired Aviation Solutions. This merger enabled Aviation Solutions to provide more resources to clients, particularly regarding the Affordable Care Act, Cyber Liability, Pollution, and Worker's Compensation compliance. Additionally, Marsh & McLennan Agency, LLC, is now able to provide expertise for their client's aviation exposures.
Mr. White discovered his passion for aviation while pursuing the Aviation Merit Badge with the Boys Scouts of America and riding in an airplane for the first time. At the age of 16, he began his career in aviation, working as a line attendant at Lee's Summit Municipal Airport. Shortly thereafter, Mr. White began his career in business aviation as a corporate pilot for a Fortune 50 company. When the 2001/2002 recession caused the closure of the company flight department, Mr. White transitioned to the aviation insurance industry. As a specialist in aviation insurance since 2003, Mr. White is a contributing writer for King Air Magazine on an array of insurance topics to help better inform insurance consumers.
Mr. White earned a B.S. from Embry-Riddle Aeronautical University in Professional Aeronautics, with a minor in Business and Aviation Safety. In 2011, he received his Executive MBA from Rockhurst University. Mr. White holds the Airline Transport Pilot license and is a certified Flight Instructor with Multi-Engine and Instrument privileges.
Currently, Mr. White serves on the Board of Directors for TriCentury Bank. In addition, Mr. White is the Cubmaster of Pack 4255 and is a merit badge counselor for Aviation, American Business and Entrepreneurship.
Aviation Solutions, a Marsh & McLennan Agency, LLC, company, is a subsidiary of Marsh, established in 2008 to serve as a platform for the middle market. In 2015, it expanded its national footprint into Canada. MMA offers commercial property, casualty, personal lines, and employee benefits to midsize businesses and individuals across North America. Marsh is a wholly owned subsidiary of Marsh & McLennan Companies (NYSE: MMC), a global professional services firm offering clients advice and solutions in the areas of risk, strategy, and people.
Education

B.S. in Professional Aeronautics—Embry-Riddle Aeronautical University

EMBA—Rockhurst University
Matthew A. White, '08, President, SeniorCare Homes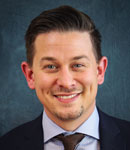 Matthew A. White is the President of SeniorCare Homes, a Prairie Village, KS-based provider of small, homelike residential assisted living homes for seniors with Alzheimer's disease, dementia, Parkinson's disease and other neurodegenerative diseases. This Home Plus concept is licensed by the State of Kansas and provides professional care for up to 9 residents in beautiful neighborhood homes located throughout Johnson County, KS. This truly personal, customized care is scarce in a world of "big box" corporate chain nursing homes, and SeniorCare Homes fills a crucial need in Kansas City's current senior living landscape.
Before his appointment in this role at SeniorCare Homes, White served as the Director of Operations and Development at John Knox Village, Missouri's largest retirement community. His responsibilities included advising the strategic plan for the campus, including providing oversight of all real estate development for the 450+ acre campus in Lee's Summit, Missouri, as well as overseeing daily operations for a facility with more than 1,100 residents.
Prior to returning to the Kansas City area, White served as a national project manager for real estate developments in the hospitality industry at AJAX Consulting Services, a Boston-based company. He directly managed hotel, retail and commercial redevelopment projects throughout the United States.
White received his B.S. International Business Administration from the Helzberg School of Management in 2008.
Education

B.S., International Business Administration - Rockhurst University