Reimagining Sedgwick Hall

Reimagining Sedgwick Hall
---

Academics

---

Programs

---

Schools

---

Academic Support

---

Resources
For over a century, Sedgwick Hall has been a fixture on the Rockhurst campus. As we renovate to make room for Saint Luke's College of Health Sciences at Rockhurst University (scheduled for completion in Fall 2022), we look forward to creating state-of-the-art facilities for a new generation of medical students.
Cura Personalis
"Care for the whole person." One of the six Jesuit core values, this notion reflects exactly what lies at the heart of new building. Caring for our students and those around them has always been something Rockhurst takes seriously, and we want to continue that outward flow of service to the world around us all. Training new health professionals on-campus with the rest of the Rockhurst community, brings us further toward that goal.
New Facilities
Saint Luke's College has been known for its myriad of resources available to students. These include simulation rooms to prepare for real-life patient exams, a practice room to train for specific procedures on a student's own schedule, community spaces for studying and social interaction, and much more. We strove to take as much of that over with the move and add even more to it.
The east exterior will feature much of the original Sedgwick façade, as well as large glass panels. We wanted to blend the old with the new and the strong with the transparent.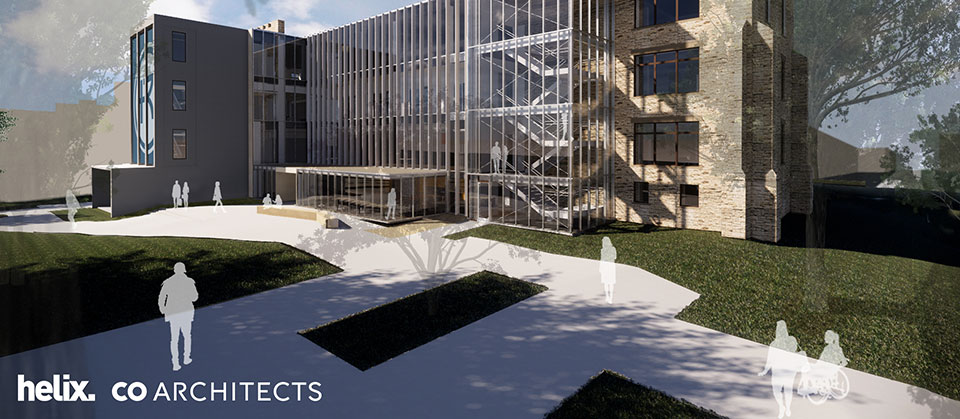 The two new simulation rooms will maintain a modern control center to allow for unobtrusive observation as well as views to the Home Health Lab from a single space.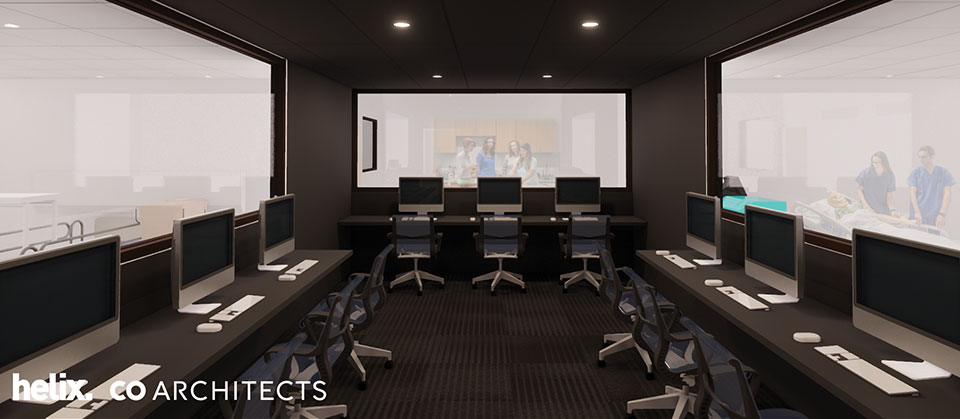 Debrief offices allow for discreet conversation regarding simulated scenarios, including review of video to help students learn from experience.

The health assessment lab allows students to study, socialize and freely practice exams in a safe and shared environment.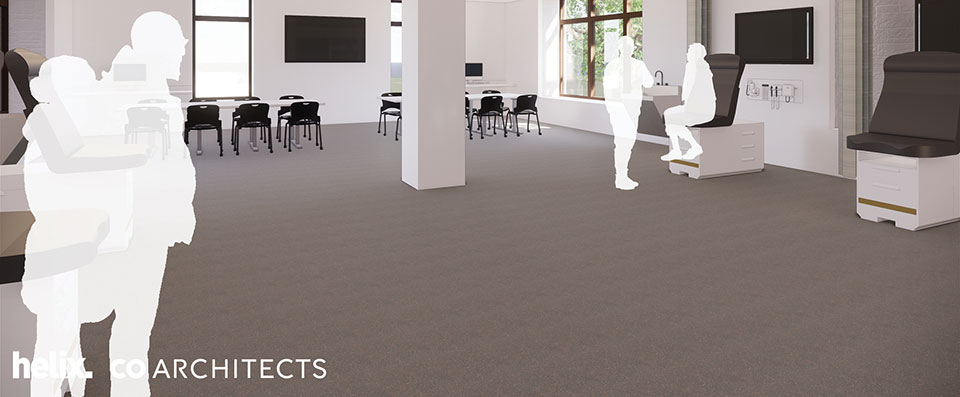 Stylish office suites create room for one-on-one work between professors and their students, continuing Rockhurst's dedication to student-teacher collaboration.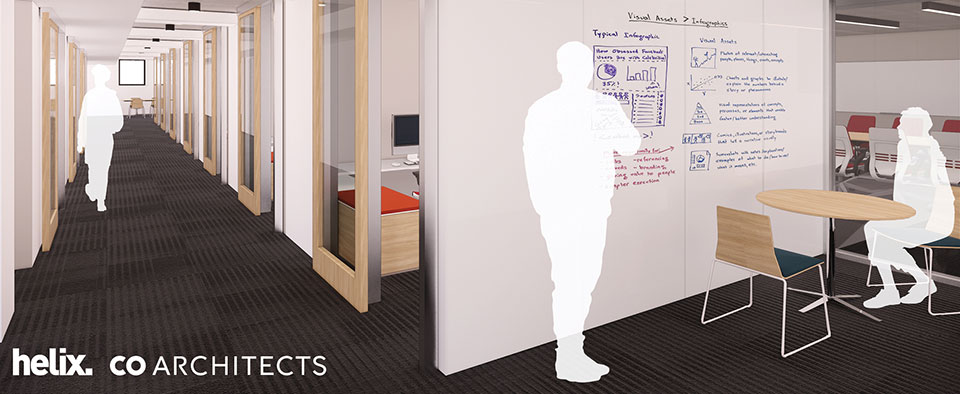 Two learning studios provide active environments for both learning and engagement.