Tom Ringenberg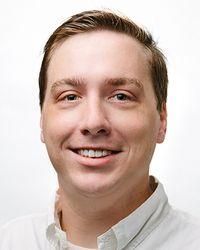 Associate Professor of Political Science; Chair, Policy and Communication
College of Business, Influence and Information Analysis
Degrees
Ph.D. Political Science, University of Kansas
M.A. Political Science, University of Kansas
B.A. Political Science, History, Drury University
Biography
Tom Ringenberg, Ph.D., is an assistant professor of political science and teaches courses in American government, public policy and public law. He received his Ph.D. from the University of Kansas in 2015. Ringenberg was awarded the prestigious American Political Science Association (APSA) Congressional Fellowship in 2016, spending the year working on Capitol Hill in the U.S. House of Representatives. Previously, he served as a visiting instructor at Missouri State University in Springfield, Missouri. 
Ringenberg's professional training and research focus is in legislative institutions and representation, specifically in the U.S. Congress. In addition to this research, he is interested in pedagogical issues related to civic literacy, racial justice and political science. He serves as a member of the APSA Political Science Education Section's executive committee.
A proud resident of the Troostwood neighborhood near Rockhurst University, he can be found around campus walking his dog, Miles. Ringenberg is a proud supporter of the Kansas City Chiefs, Royals, and Sporting Kansas City, as well as a patron of the Kansas City Symphony and the Nelson-Atkins Museum of Art.