Mohamed Kohia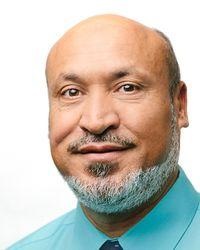 Professor of Physical Therapy
Saint Luke's College of Nursing and Health Sciences
Degrees
Ph.D. Physical Therapy, Texas Woman University
M.S. Physical Therapy, Cairo University
B.S. Physical Therapy, Cairo University
Professional Licensures and Certifications
Physical Therapist State of Kansas, Kansas Board of Healing Arts - 2005
Physical Therapist State of Missouri, Missouri Board of Healing Arts - 2005
Physical Therapist State of New York, New York State Board of Physical Therapy - 2004
Physical Therapist State of Ohio, Ohio Board of Physical Therapy - 2004
Physical Therapist State of Texas, Texas state Board of Physical therapy - 1992
Biography
Mohamed Kohia, PT, M.S., Ph.D. is chair and professor in the physical therapy department. Kohia graduated from Cairo University with a bachelor's degree in physical therapy in 1985, completed his advanced master's degree in physical therapy at Cairo University in 1991 and his Ph.D. in physical therapy from Texas Woman's University in 1997.
Kohia has practiced and taught physical therapy since 1985, both nationally and internationally. His clinical practice includes acute care facilities, rehab facilities, home health and inpatient hospitals in cities such as Houston, Texas; Kansas City, Missouri; Cleveland, Ohio; and Cairo, Egypt. Kohia has held several positions, including staff therapist, supervisor of outpatient clinics, as well as director of operations.
In addition to Rockhurst University, he has taught at Cairo University, Texas Woman's University in Denton, Texas, and Walsh University in North Canton, Ohio.
Kohia has been involved with the Islamic community since coming to the U.S. in 1992, presenting workshops and Friday ceremonies. He has delivered several speeches on the local and national levels, promoting tolerance and coexistence among different faiths. 
Kohia has five children. He is involved in a number of national organizations and mosque organizations and he volunteers at his children's schools.