Martin Stack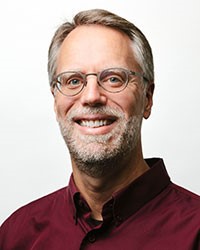 College of Business, Influence and Information Analysis
Additional Positions
Faculty Chair
Discipline Group Coordinator for Management and Marketing
Degrees
Ph.D. Economics, University of Notre Dame
B.A. Economics, University of Missouri-Kansas City
Biography
Martin Stack, Ph.D., is a long-time professor of management in the Helzberg School of Management dedicated to teaching in three distinct, but related areas about which he is passionate: international business and management, competitive analysis and strategy, as well as healthcare management. As a professor of management, Stack teaches courses such as Business in the Global Environment, International Management, Competitive Analysis, Healthcare Systems and Corporate Social Responsibility.
An accomplished scholar, Stack has written several book chapters and published articles in a number of journals, including Business History Review, Business Horizons, Journal of Economic Issues, Choices, as well as the Journal of Management History. 
Stack is an active member in Beeronomics and has authored a number of publications regarding U.S. and international brewing industries. Reflecting his professional experience in healthcare, he has also published several articles and book chapters on various dimensions of the market for healthcare. Lately, he has been exploring how data analytics is transforming a range of industries, including agriculture.
Stack is a member of Beta Gamma Sigma, the national business honor society, and has been awarded several research grants. He is also a member of the Academy of International Business, Academy of Management and Business History Association.