Jessica Allen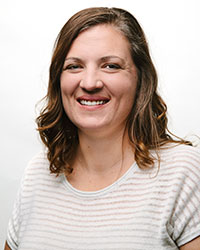 College of Arts and Sciences
Degrees
Ph.D. Biology, Bowling Green State University
M.A. Psychology, James Madison University
B.A. Pschology, University of Northern Colorado
Biography
Jessica Allen, Ph.D., is a native of Colorado Springs, Colorado. She attended the University of Northern Colorado in Greeley for her undergraduate degree. Allen became interested in animal behavior and ecology at UNC and was involved in her first research study, which examined the effects of moonlight on the hunting success of Siberian polecats. She later attended James Madison University in Harrisonburg, Virginia, where she studied the development of stereotypical behavior in captive animals from various taxa. 
Allen graduated from JMU with her master's degree in animal behavior, then worked for five years at the University of Michigan on a large, National Institutes of Health-funded study seeking to further understand the aging process, including how behavior changes as we age. 
She obtained her Ph.D. in biology at Bowling Green State University in Ohio with dissertation work in a "Multidisciplinary approach to bat conservation in the Oak Openings." During this project, Allen conducted studies on the distribution and habitat use of various bat species in urban and degraded areas. She also developed several educational outreach programs about bats in conjunction with various nonprofit organizations. 
Before coming to Rockhurst University, Allen taught at Missouri State University in Springfield and Metropolitan Community College of Kansas City. Her teaching interests include biology for non-majors, conservation biology, as well as wildlife ecology and animal behavior.