Jami Shipman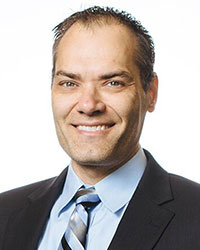 Associate Professor of Accounting
College of Business, Influence and Information Analysis
Degrees
LL.M. Law, University of Missouri - Kansas City
J.D. Law, University of Kansas School of Law
B.A. Accounting, University of Northern Iowa
Professional Licensures and Certifications
Kansas Bar License, Kansas Supreme Court - 2004
Missouri Bar License, Supreme Court of Missouri - 2003
CPA, Missouri Society of Certified Public Accountants - 1998
Biography
Jamison "Jami" Shipman, LL.M., J.D., is an assistant professor of accounting in the Helzberg School of Management. He specializes in teaching business law, corporate income tax, individual income tax and various other business courses. 
As an experienced career accounting and legal professional, Shipman boasts a strong real-world accounting background that includes handling federal income taxation, including entity formation and dissolution, corporate reorganizations, S corporations, and partnerships and limited liability companies with the law firm Lathrop Gage. Shipman has significant experience in rendering tax advice with respect to structuring and negotiating mergers and acquisitions, addressing tax issues for securitization transactions, as well as advising charities and other tax-exempt organizations on a variety of tax and legal issues.
Shipman taught as an adjunct professor at the University of Kansas School of Business in the spring of 2015 before joining the Helzberg School of Management as a full-time professor. He is not only an accountant; he is also a lawyer. After earning his bachelor's degree in accounting from the University of Northern Iowa in 1997 and being a CPA since 1997, Shipman went on to earn a J.D. degree from the University of Kansas School of Law and an LL.M. degree from the University of Missouri-Kansas City School of Law.