Hilary Logan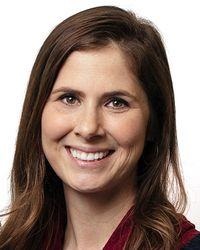 Associate Professor of Education
College of Arts and Sciences
Degrees
Ph.D. Curriculum and Instruction: Historical, Philosophical, Social Bases of Education Minor, University of Kansas
M.S.E. Curriculum and Instruction, University of Kansas
B.S. Elementary Education, Baker University
Professional Licensures and Certifications
Kansas Substitute Teacher License PreK-12, Kansas State Department of Education - 2014
Kansas Teacher Certificate K-8, Kansas State Department of Education - 2001
Biography
Hilary Logan, Ph.D., is an associate professor in the department of education. Prior to her role as a faculty member, Logan was an elementary school teacher in rural Baldwin City, Kansas. She completed her master's and doctorate in curriculum and instruction at the University of Kansas and served as both as a graduate research and teaching assistant. 
After completing her doctorate, she worked as a project coordinator for the Kansas University Institute for Educational Research and Public Service in the areas of early childhood systems-building, accountability and evaluation, as well as community-based child abuse and neglect prevention. She currently researches and teaches in the areas of elementary social studies methods, children's literature and language arts. 
Her research has been featured in Infactis Pax: The Journal for Peace Education and Social Justice, Kansas Child Magazine, the International Society for the Social Studies, the National Council for the Social Studies, the Academy for Educational Studies, the International Fatherhood Conference, Kansas' Annual Governor's Conference for the Prevention of Child Abuse and Neglect, as well as the McMeel Faculty Institute for Service-Learning. 
Logan is passionate about developing mission-driven classroom teachers who are committed to their students and create learning environments that foster academic excellence and educational innovation.