Liz Zayat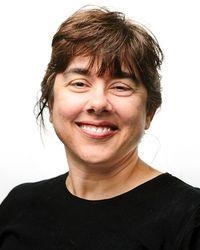 Clinical Assistant Professor, Academic Fieldwork Coordinator
Program Coordinator for Health Science
Saint Luke's College of Nursing and Health Sciences
Degrees
M.S. Occupational Therapy, University of Kansas Medical Center
B.S. Occupational Therapy, University of Oklahoma
Ed.D. Education, College of Saint Mary
Professional Licensures and Certifications
Licensed Occupational Therapist - State of Missouri, Board of Occupational Therapy - Missouri Division of Professional Registration - 2015
Licensed Occupational Therapist - State of Kansas, Kansas Board of Healing Arts - 1989
Biography
Liz Zayat is an academic fieldwork coordinator and assistant professor for occupational therapy education in the College of Health and Human Services. Zayat oversees fieldwork education, managing fieldwork requirements and preparing students and fieldwork educators for professional experiences. She teaches professional development, functional cognition, community-based practice, research methods, leadership and the fieldwork process. Zayat has focused on creating innovative learning opportunities for students that encourage professional behavior and the development of professional reasoning.
Zayat's research emphasis includes assessment development, functional cognition, student engagement and international fieldwork experiences. She is currently investigating normative data on the Test of Grocery Shopping Skills, a measure of occupational performance and functional cognition. Additional research projects include studies on the collaborative model of fieldwork supervision, communicating evidence-based practice in documentation, the development and validity of the St. Lucia Evaluation of Living Skills, as well as student engagement in international fieldwork opportunities.
She currently serves at the Sojourner Health Clinic, is on the board of the Kansas Occupational Therapy Association as the international liaison, and provides professional education and consultation to local, regional and international agencies on occupational therapy service delivery. She has made numerous national and international presentations and has published several articles.