David Vicknair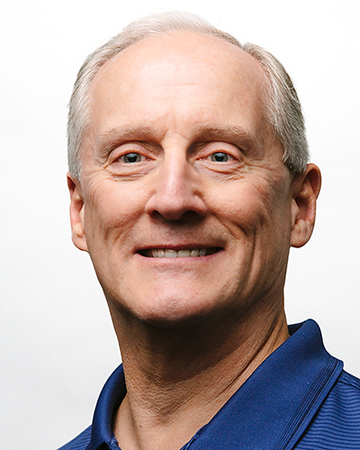 Associate Professor of Accounting
College of Business, Influence and Information Analysis
Additional Positions
Director of Curriculum Management and Assessment
Degrees
D.B.A. Accounting, University of Tennessee
M.S. Accounting, University of Southern Mississippi
B.B.A. Accounting, Millsaps College
Professional Licensures and Certifications
CPA (inactive), Society of CPAs of Louisiana - 2020
Biography
David Vicknair, D.B.A., is a long-time teacher with more 25 years of experience educating Rockhurst University students. Currently, Vicknair is an associate professor of accounting and the director of curriculum management and assessment for the Helzberg School of Management.
Vicknair has held faculty positions at Louisiana State University, where he saw Shaquille O'Neil play, and at Gonzaga University, in his words, "after John Stockton but before it became a basketball powerhouse."
Vicknair's teaching focus includes intermediate accounting, advanced accounting and not-for-profit accounting. He also teaches accounting and finance to Doctor of Osteopathic Medicine students enrolled in the Healthcare Leadership MBA program. He has authored or co-authored articles in healthcare, accounting and finance, some of which have appeared in leading education journals.
He grew up in New Orleans and on the Mississippi Gulf Coast, but now resides in Overland Park, Kansas, with his wife Betsy, son David Michael, and dog Bungie, who loves to chase squirrels. A dedicated family man at heart and in practice, Vicknair demonstrates many of the core values that Rockhurst is committed to and is an excellent role model who has influenced many students.