David Heller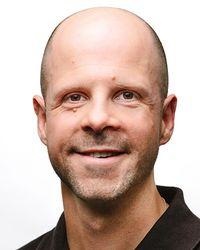 Assistant Professor of Physical Therapy and Exercise Science
Saint Luke's College of Nursing and Health Sciences
Degrees
Ph.D. Rehabilitation Sciences, University of Kansas Medical Center
M.S.E. Health, Sport, and Exercise Science, University of Kansas
B.S. Physics, Michigan State University
Professional Licensures and Certifications
High School Mathematics Certification, State of Missouri - 2003
High School Unified Physics Certification, State of Missouri - 2003
Biography
David Heller, Ph.D., earned his Bachelor of Science in physics, with a minor in mathematics, from Michigan State University. During his 14 years of teaching high school physics, he completed his Master of Science in education with an emphasis in biomechanics and motor control from the University of Kansas. Heller earned his Ph.D. in rehabilitation sciences from the University of Kansas Medical Center. 
Since 2012, he has held the position of full-time instructor in the Department of Exercise, Sport and Health Science. He teaches classes in kinesiology and motor behavior, among others.
Heller's current research focus is investigating the effect of yoga on static and dynamic stability in individuals with functional ankle instability following an acute ankle sprain. In addition, he and his students are investigating the factors that affect transition of gait from walking to running, as well as factors that affect postural sway characteristics. Heller is particularly interested in those characteristics affected by concussion and those best explained using non-linear analysis. 
He has presented at various forums, including the American Society of Biomechanics, the American College of Sports Medicine and the Missouri Physical Therapy Association.