Dale Harak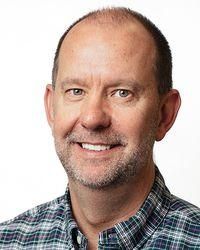 College of Arts and Sciences
Degrees
Ph.D. Analytical Chemistry, Oklahoma State University
B.S. Chemistry, Phillips University
Biography
Dale W. Harak, Ph.D., came to Rockhurst University from Oklahoma in 1995, soon after completing his Ph.D. in analytical chemistry from Oklahoma State University. Prior to receiving his doctorate, Harak earned a B.S. in chemistry from Phillips University in Enid, Oklahoma, in 1989.
He worked as an assistant professor in the chemistry department at Rockhurst from 1995-2001. He was promoted to associate professor with tenure in 2001 and remains at that rank today. He served as chemistry department chair from 2004 to 2008.
Harak teaches the following courses in the chemistry department: Principles of General Chemistry, General Chemistry I and II, Analytical Chemistry and Instrumental Analysis I. He also conducts ongoing individualized research projects with students.