Charlotte Shelton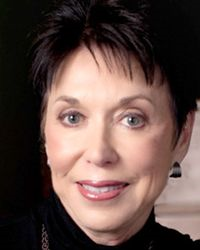 Executive Associate Professor of Management
College of Business, Influence and Information Analysis
Additional Positions
Senior Scholar of Leadership and Management
Degrees
Ed.D. Leadership, Northern Illinois University
Other Educational Specialist in Counseling and Guidance, University of Missouri-Kansas City
M.A. Education, University of Missouri-Kansas City
B.M. Music Education; Major in Piano with Vocal Emphasis, Drury College
Biography
Charlotte Shelton, Ed.D., is an executive associate professor of management and senior scholar of leadership and management in the Helzberg School of Management. She teaches leadership and organizational behavior at the graduate level. Shelton has received the Helzberg School's Graduate Teaching Award and the Outstanding Scholarship Award. She was also awarded the Teaching Excellence Award in the Beijing International MBA program, where she served as a visiting professor.
Shelton's research interests include psychological resilience, nonprofit leadership, organizational culture, as well as generational workplace issues. She is a frequent seminar/conference presenter and contributes as an author to a wide variety of academic and trade journals. She received the Organization Development Journal Best Article Award and a Research Award from The International Academy of Business and Public Relations Disciplines.
Her books include "Quantum Leaps: Seven Skills for Workplace Re-Creation," available in English, Mandarin Chinese and Portuguese; "The NeXt Revolution: What Gen X Women Want at Work and How Their Boomer Bosses Can Help Them Get It," co-authored with her Gen X daughter Laura Shelton Garfield; and "Good Business: Putting Spiritual Principles into Practice at Work," co-edited with Martha Lynn.