Brendan Sweetman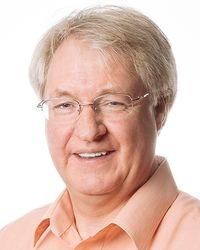 College of Arts and Sciences
Additional Positions
Chair, Department of Philosophy
Sullivan Chair in Philosophy
Degrees
Ph.D. Philosophy, University of Southern California
M.A. Philosophy, University of Southern California
Diploma in Religious Studies, University of Cambridge (L.E.S)
M.A. Philosophy, University College Dublin
B.A. Philosophy and English, University College Dublin
Biography
Brendan Sweetman, Ph.D., is a professor of philosophy and holds the Sullivan Chair in philosophy at Rockhurst University. He is the author or editor of 12 books, including "Religion and Science: An Introduction" (Continuum, 2010), "The Vision of Gabriel Marcel" (Brill, 2008), "Religion: Key Concepts in Philosophy" (Continuum, 2007), "Why Politics Needs Religion: The Place of Religious Arguments in the Public Square" (InterVarsity, 2006), "Contemporary Perspectives on Religious Epistemology" (Oxford U.P., 1992), and, most recently, "Evolution, Chance, and God" (Bloomsbury, 2015). 
Sweetman has published more than 100 articles and reviews in a variety of journals and reference works, including International Philosophical Quarterly, Faith and Philosophy, Philosophia Christi, Philosophical Quarterly, Stanford Encyclopedia of Philosophy, Encyclopedia Britannica, New Catholic Encyclopedia and the American National Biography. He is an elected fellow of the International Society for Science and Religion. Sweetman has been a visiting scholar and keynote speaker at several universities in the U.S., and internationally has given lectures in many countries. 
He is the current president of the Gabriel Marcel Society, vice president for North America of World Conference of Catholic University Institutions of Philosophy (COMIUCAP), and editor of Marcel Studies. His books have been translated into Spanish, Portuguese and Italian.