Tony Tocco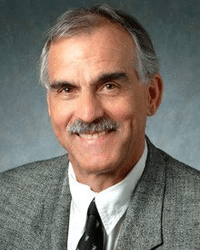 College of Business, Influence and Information Analysis
Additional Positions
Department Chair: Policy and Financial Management
Head Men's Soccer Coach
Degrees
Ph.D. Business Administration, St. Louis University
M.S. Commerce, St. Louis University
B.S. Commerce, St. Louis University
Professional Licensures and Certifications
RTRP, Internal Revenue Service (IRS) - 2012
Biography
Anthony "Tony" Tocco, Ph.D., is the most veteran professor within the Helzberg School of Management in terms of years of service. Beginning his teaching career at Rockhurst University in 1968, Tocco has influenced thousands of students and mentored many of his former pupils into achieving much success. Currently, he is a professor of accounting and the division chair of decision sciences, which includes oversight of the accounting, finance, business intelligence and analytics, as well as economics academic disciplines. Tocco also serves as the head coach for Rockhurst's men's soccer team.
Outside of Rockhurst, he has consulted with a large number of businesses and individuals in the accounting and finance areas and has been active in the Small Business Development Center.
As an entrepreneur, Tocco has owned and operated his own businesses. In addition, he has been involved in the mergers and acquisitions of small- and medium-sized firms. He has also served on numerous boards for Kansas City companies and is currently a board chair for a nonprofit organization. He is a past George and Gladys Miller Chair in business administration at Rockhurst, and has authored numerous articles and cases in accounting and broader business areas. TV correspondents and local and regional business publications value Tocco's opinions. 
With business education being Tocco's primary teaching focus, he has taught courses in managerial and financial accounting, financial analysis, individual taxation, income tax preparation practicum, professional development for managers and contemporary issues in finance and accounting.