Ann Decker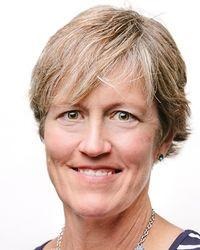 Clinical Associate Professor of Physical Therapy
Saint Luke's College of Nursing and Health Sciences
Additional Positions
Director of Clinical Education
Assistant Chair of Dept of Physical Therapy and Exercise Science
Degrees
DPT Physical Therapy, College of St. Scholastica
M.S. Administration, University of Notre Dame
B.S. Physical Therapy, Marquette University
Professional Licensures and Certifications
Certified Expert for Exercise in the Aging Adult (CEEAA) , American Physical Therapy Associates - 2012
Geriatric Clinical Specialist , American Board of Physical Therapy Specialties (ABPTS) - 2002
Physical Therapist State of Missouri, Missouri Board of Healing Arts - 2000
Biography
Ann Marie Decker, DPT, is an associate clinical professor in the Department of Physical Therapy within the College of Health and Human Services, where she has served as the academic coordinator of clinical education (ACCE) for more than 17 years. She oversees the clinical internship program for all students across 37 weeks of full-time internships. She communicates with more than 400 clinical sites across the U.S. and teaches a series of online courses concurrent with internships to add structure and reflection to internships.
Decker's clinical work is in the area of geriatrics and inpatient acute care services. Her scholarship has been in the areas of clinical education and promoting health and wellness in the older adult. She serves as a member of the Central ACCE Consortium, which has faculty members from more than 25 DPT and PTA program schools in a four-state area. Decker serves on the board of directors of Carondelet Home Care Services in Kansas City, Missouri, and continues to practice clinically at a local medical center.   
In addition, Decker has given more than 20 local presentations, 12 state and national presentations, and co-authored an article and two book chapters.