Previous Leadership Series Speakers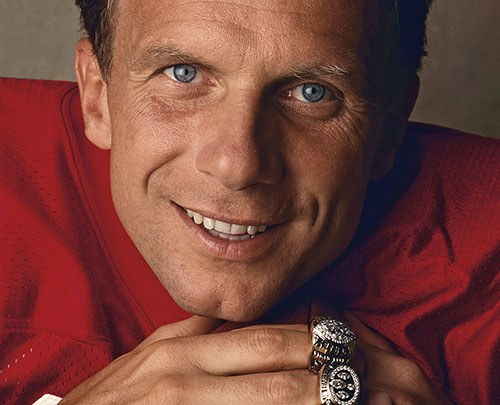 Joe Montana
Joe Montana is widely considered one of the best — if not the best — NFL quarterbacks of all time. He led the San Francisco 49ers to four Super Bowl championships and helped cement the squad's status as the dominant force in football throughout the 1980s, winning more than 70 percent of the games he started throughout his 16-year career with the team. In 1993, he joined the Kansas City Chiefs, where he played until his retirement in 1994 and led the team to its first AFC Championship game.
Born in 1956 in New Eagle, Pennsylvania, Montana was a multi-sport athlete during his high school career at Ringgold High School, and is a graduate of the University of Notre Dame, where he was the starting quarterback in the team's dramatic win in the 1979 Cotton Bowl.
Montana's calmness under pressure, agility and accuracy earned him several nicknames, including "Joe Cool" and "Comeback Kid," recognizing his talent in the clutch and poise under pressure. He was named the NFL's Most Valuable Player twice, Super Bowl MVP three times, earned eight Pro Bowl selections and five All-Pro selections. In 2000, he was inducted into the Pro Football Hall of Fame. Montana currently lives with his family in California.

 
---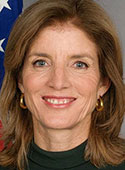 Caroline Kennedy
Caroline Kennedy is an attorney who served as the United States ambassador to Japan from October 2013 to January 2017. During her tenure, she helped realize the United States military's return of land on Okinawa to the Japanese government, the largest land transfer since 1972, and President Obama's historic visit to Hiroshima.
Ms. Kennedy is the author or editor of 11 New York Times best-selling books on law, civics and poetry. She is Honorary President of the John F. Kennedy Library Foundation and Honorary Chair of the Senior Advisory Committee of the Harvard University Institute of Politics. From 2002 to 2011, Ms. Kennedy was Vice-Chair of the Fund for Public Schools, dedicated to engaging the private sector in school reform and encouraging New Yorkers to volunteer in public schools.
---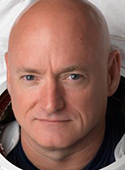 Captain Scott Kelly
Back from his historic record-breaking year in space, NASA astronaut Captain Scott Kelly has laid the groundwork for the future of space travel and exploration, and continues to garner media exposure like no other pioneer of our time. From the cover of TIME to live interviews on TODAY to features in Forbes and on CNN to a Twitter following that is rapidly approaching 2 million, the world remains in awe as we celebrate a hero's return to the planet that is home, from an adventure that is extraordinary. Kelly will share and reflect on life lessons and personal stories that reveal unique and valuable advice on pushing one's own limits, to insight on the leadership and teamwork required in such demanding conditions, and the challenges—such as long term deprivation from loved ones and Planet Earth.
An astronaut since 1996, Kelly's achievements over his illustrious 20-year career with NASA earned him the coveted position as America's first year-round astronaut. On his historic mission that spanned from March 2015 to March 2016, Kelly and Russian cosmonaut Mikhail Kornienko conducted experiments, reconfigured station modules, and captivated the world with live interviews and never-seen-before photos from the International Space Station. The historic mission also included NASA's groundbreaking Twins Study, in which Kelly's identical twin brother, retired NASA astronaut Captain Mark Kelly, served on the ground as a control model in an unprecedented experiment to understand how space affects the human body.
Prior to his career with NASA, Kelly served 25 years in the U.S. Navy, retiring as an experienced aviator and decorated Captain.

 
---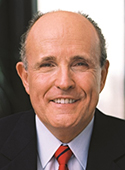 Rudy Giuliani
Rudolph W. Giuliani was born in Brooklyn, New York, and attended Manhattan College and New York University Law School. After joining the office of the United States Attorney for the Southern District of New York, Giuliani became chief of the narcotics unit at age 29.
In 1981, he was named associate attorney general. Two years later, Giuliani was appointed by President Ronald Reagan as the U.S. attorney for the Southern District of New York where he spearheaded successful efforts against organized crime, white-collar criminals, drug dealers and corrupt elected officials.
In 1993, he was elected mayor of the city of New York, focusing on reducing crime, reforming welfare, and improving quality of life. He was re-elected in 1997. Under his leadership, overall crime was cut by 56 percent, murder was cut by 66 percent, and New York City—once considered the crime capital of the country—became the safest large city in America according to the FBI.
On September 11, 2001, America suffered the worst attack in its history when terrorists crashed planes into the Twin Towers of the World Trade Center. Giuliani led the recovery of the city as it faced its darkest hour. He was widely lauded for his steady hand during challenging times, and was named "Person of the Year" by TIME magazine, knighted by the Queen of England, and dubbed "Rudy the Rock" by French President Jacques Chirac.
Following his time in office, Giuliani founded Giuliani Partners and is also a partner in the law firm of Bracewell & Giuliani LLP.

 
---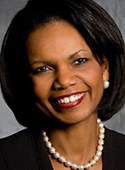 Condoleezza Rice
Former U.S. Secretary of State Condoleezza Rice was the keynote speaker for the Rockhurst University Leadership Series on March 4, 2015. She shared insights drawn from her expertise on global issues, national security and education. Rice served as the first African-American female and second female U.S. Secretary of State from 2005-09. She has proven to be an influential and effective leader during a time of unprecedented world affairs, recognized for her courageous efforts to foster worldwide freedoms for all people. Her great love of America and her faith in its core values are the foundational strength of her work in the arenas of foreign policy, education and the empowerment of women. Rice is the author of two New York Times best-sellers, Extraordinary, Ordinary People: A Memoir of Family and No Higher Honor: A Memoir of My Years in Washington.
A native of Birmingham, Alabama, Rice is also an accomplished pianist and an avid golfer, one of only two women admitted as members to the Augusta National Golf Club. In October 2013, Rice was selected to be one of the 13 inaugural members of the College Football Playoff Selection Committee. She is a professor of political science at Stanford University. She also is the Denning Professor in Global Business and the Economy at the Graduate School of Business and the Thomas and Barbara Stephenson Senior Fellow on Public Policy at the Hoover Institution.

 
---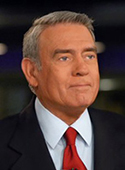 Dan Rather
Longtime CBS News Anchor Dan Rather was the second speaker in the Rockhurst University Leadership Series on November 11, 2013. His presentation, "Dan Rather: Leadership Principles From the World's Most Powerful Leaders," drew on his considerable experience interacting with world leaders to explore the traits of successful leadership. Former CBS News anchor and 60 Minutes correspondent Dan rather has covered all the major news stories throughout the past 60 years, from every presidential election since 1952 to the Watergate scandal to the 9/11 terrorist attacks and beyond. Known for his in-depth interviews and his love of investigative reporting, Rather is a living legend in his field.
---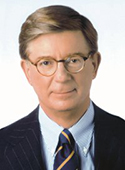 George Will
The Rockhurst University Leadership Series welcomed George F. Will — America's foremost political commentator and columnist - as the first speaker within the new Rockhurst University Leadership Series on September 27, 2012. He presented commentary on the Washington political scene, offered a glimpse into what the future holds for political affairs, public policy and leadership and ethics in American society. Will, a nationally recognized syndicated columnist addressed a crowd of more than 600 at the Kansas City Marriott Downtown and covered topics including the 2012 Presidential election and the many issues facing the country. Will also privately addressed a group of Rockhurst University students.