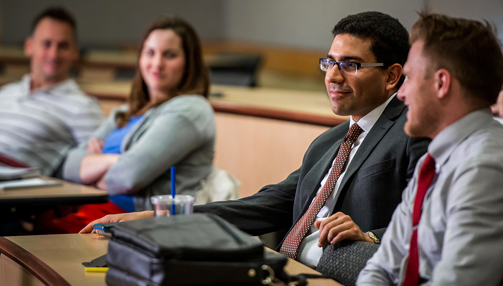 There are many things to consider when you're looking at graduate school, and chief among them is why you should attend in the first place.
Grad school is meant to provide further education and a deeper understanding of subjects for students. Many high-level jobs require applicants to have a graduate degree of some sort, especially ones regarding health and education. So if you want to teach at a high level or become a lead healthcare professional, you'll probably need to enter graduate school at some point. These graduate programs are very difficult, though many take them while working their job and some employers even pay for their employees to earn a graduate degree. Be prepared to work hard and study harder!
Is graduate school worth it? More often than not, you have greater earnings potential with a graduate degree under your belt than you do without one. Doctors, surgeons, lawyers and others all have grad degrees and tend to earn upwards of six figures, and many other professions in industries like engineering and business have average salaries gain for those with a graduate education.
You can explore all of Rockhurst's graduate degrees or start your application today!