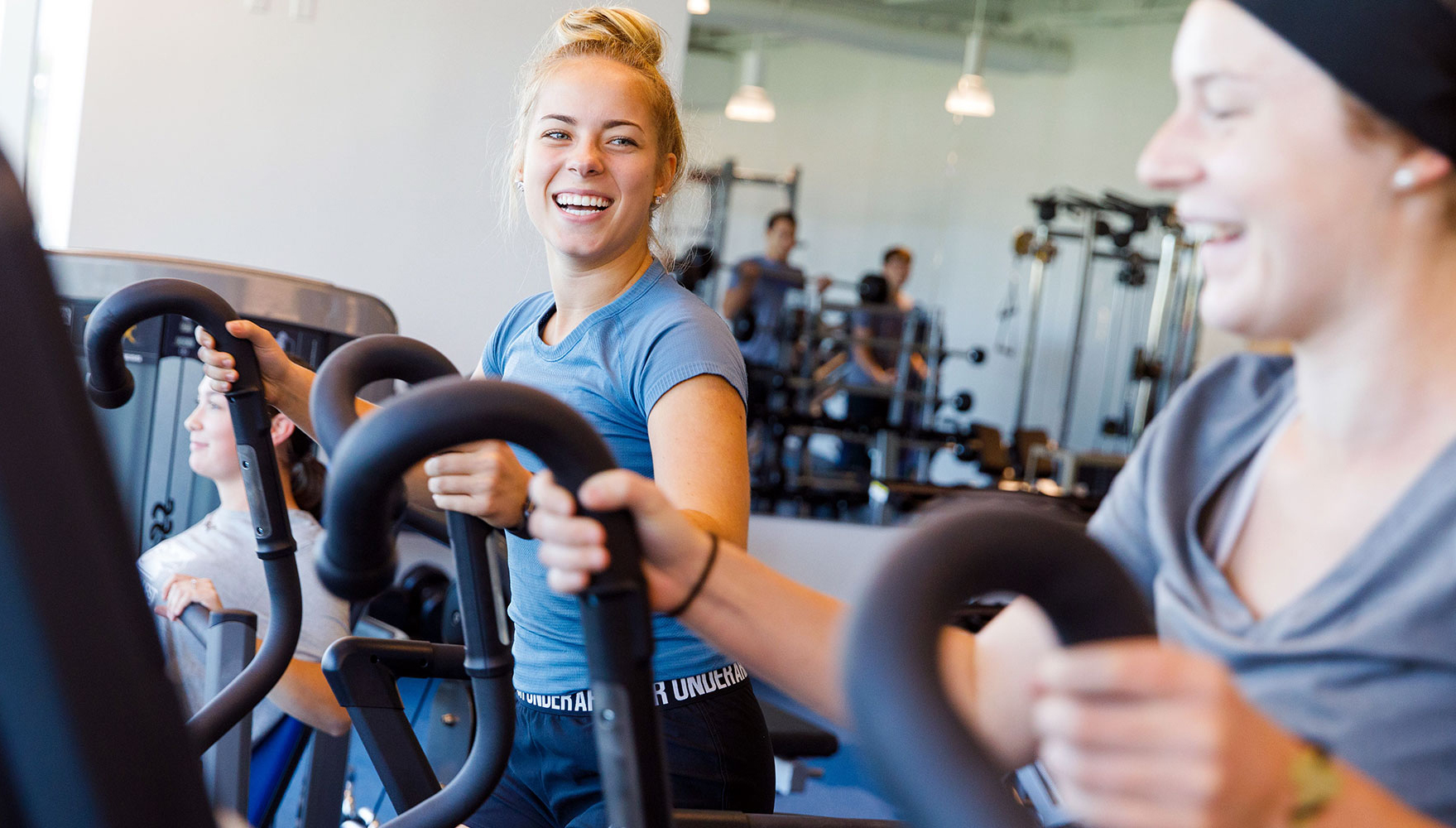 It can be difficult to stay healthy during the school year when so many new things begin to take up your time. As always, make sure to live out one of our core values – Cura Personalis (care for the whole person). Integrate these 5 activities into your RU and KC experience to keep a great life balance and to care for yourself!
1. Yoga with Kat @ the MAC
If you're looking to stay close to campus, join us at the MAC for Yoga with Kat! Kat is an RU student and holds classes throughout the week in the MAC Aerobics Room on the second floor. If you are more of a face-paced athlete, try out yoga to diversify your fitness routine. Yoga classes are free for students! You can also check out other classes (both in-person and virtual) offered at the MAC through their website: rockhurst.edu/mac
2. Visit Loose Park
Loose Park, located approximately 1.5 miles east of campus, has become an outdoor favorite for our Hawks. Take a picnic with friends and maybe put up a hammock while finding a needed break from your studies. Loose Park also offers covered table areas, rose gardens, and paved running paths for those interested in a little more activity. You can also rent yard games from the Student Development Office to maybe encourage a little friendly competition of corn hole or ladder ball!
3. RoKC
RoKC is our local rock-climbing gym just north of the city! With varying degrees of experience, you will feel welcomed to try out this new skill. Explore rock-climbing with friends or if you're looking to climb alone, they offer auto-belays and bouldering areas. You also might see some youngsters running around who are anxious to start their professional rock-climbing careers early!
4. Pickleball
It's not just an activity with a weird name! Pickleball is growing in popularity throughout the country and KC offers many free outdoor courts. Hyde Park, just north of campus offers four Pickleball courts for you to test out your skills. You can get outdoors with friends and enjoy some back-and-forth, but don't forget to stay out of the kitchen! If you are a more serious athlete, try out Chick'nPickle in North Kansas City. You can reserve an outdoor or indoor court, test drive a few new rackets and compete in local tournaments with our KC community all while enjoying a great meal.
5. Intramurals
Intramurals are a great way to bond and get to know your RU community all while keeping active. Grab a few roommates or classmates and create a team so you can start some friendly competitions against fellow Hawks. Rockhurst offers volleyball, softball, basketball, and kickball throughout the year. If you see the list of intramurals offered and are interested in suggesting a few other options, reach out to the Magis Activity Center!