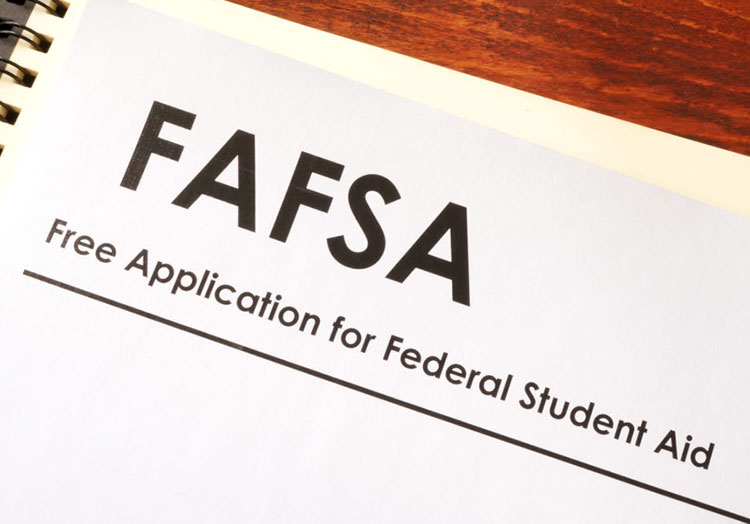 Oct. 1st means it's FAFSA time! You have maybe heard this term thrown around as you begin your college search process. To families who have done this process before, you know all too well what October brings. For those new to this experience, I encourage you to take a breather and walk with me through this process as it can open up SO many doors for your student.
What is the FAFSA?
It stands for Free Application for Federal Student Aid and offers a variety of different types of financing options and opportunities for students interested in attending school. This application can provide loans, grants, work study, and state/federal scholarships. There are priority deadlines involved so make sure to look up information based on your state and colleges of interest to ensure you don't miss anything.
You can start the application here: https://studentaid.gov/h/apply-for-aid/fafsa
Can this really help me pay for college?
YES! Students can miss out on thousands of dollars if they decide not to fill out the FAFSA. Depending on you and your family's financial circumstances, this could also open additional doors for scholarships from the colleges and universities you are applying to.
Do schools require me to fill out the FAFSA?
Some schools do require that you fill out the FASFA. Make sure you work with your admissions rep or someone else from the institution to verify if that is the expectation.
What does "verification" mean?
If you are told your FAFSA was flagged for verification, don't worry! Every year, the Department of Education selects a portion of applications to go through this process to confirm that the information provided on your FAFSA is accurate. You will be asked to provide additional documentation like tax transcripts, W-2s, and you may need to fill out a school's verification worksheet.
Here is an article that can hopefully provide some re-assurance that this is just another step in the process, but completing it promptly is beneficial:
https://www.thebalance.com/why-was-i-selected-for-fafsa-verification-4768900
Or - https://www.nerdwallet.com/article/loans/student-loans/selected-fafsa-verification
I'm doing most of this college stuff by myself, where can I find resources?
The financial aid process is perhaps one of the more overwhelming steps in your college search process. Don't worry, there are so many people here to support you! First, check-in with your high school or counselor to see what resources they provide to families. Second, check-in with your admissions counselors and let them know you have questions about this process. Finally, use online resources to help guide you. Below is an article about things to avoid, for example.
10 Common FAFSA Mistakes: https://studentaid.gov/articles/10-fafsa-mistakes-to-avoid/?_ga=2.55396840.270858841.1633481067-169629239.1633481067
Financial aid can feel like a different language, but always remember that there is a community of people available to walk with you through this journey – all you have to do is ask!