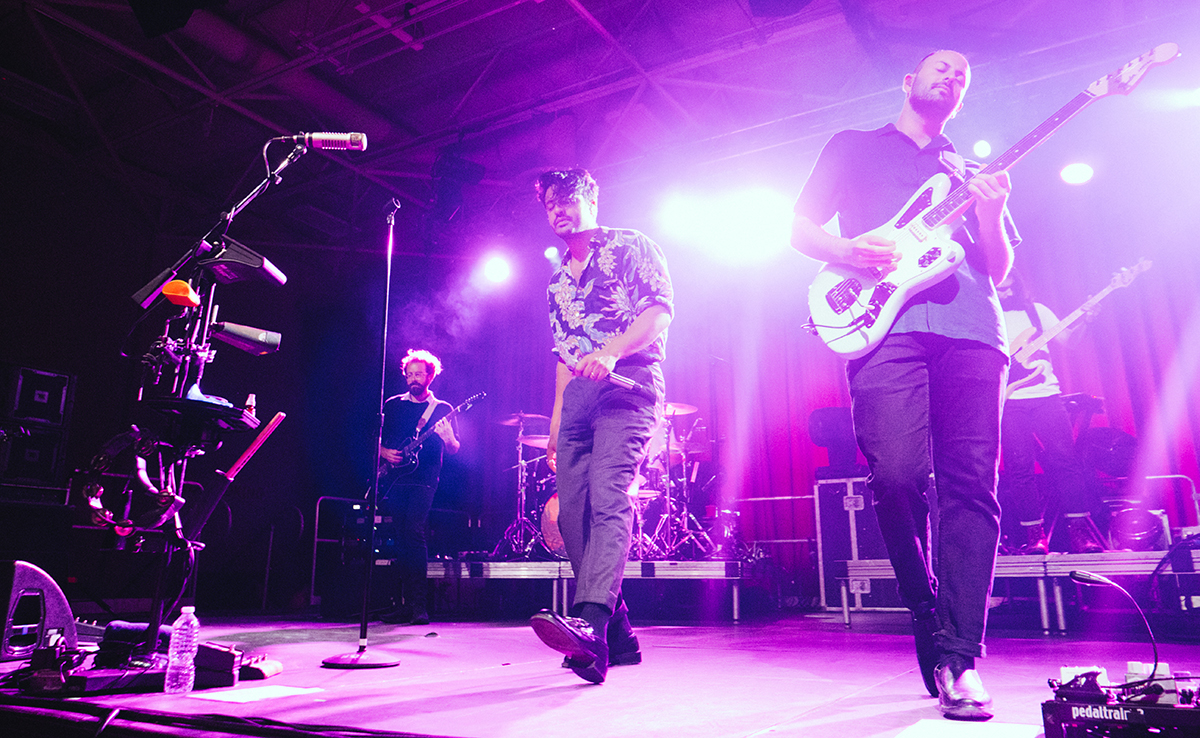 Kansas City may not be an official "Music City" (Hello, Nashville), but it has a rich and impressive music tradition, starting with the Jazz District.
Today, Kansas City is a regular stop on most tours, as well as a favorite of the next generation of stars. Rockhurst students into the concert scene can find whatever they're looking for, be it something small and intimate or big-time world tours.
Here are a few of the best concert venues in KC, within easy driving distance of Rockhurst:
The Truman
601 E Truman Rd, Kansas City, MO
Simple, intimate… awesome. A great place to see your favorite band come through KC. Seats just over 1,000 standing concert goers. It used to be a car dealership and machine shop.
KC Live!
13 Grand Blvd, Kansas City, MO
KC Live!, like Starlight, is an outdoor venue. KC Live! Is considerably smaller and is downtown, encircled by a dozen or so bars and restaurants. Perhaps most notably, KC Live! Hosts the Rockhurst Commencement after-party each year.
Knuckleheads Saloon
2715 Rochester Ave, Kansas City, MO
Knuckleheads has hosted thousands of artists, providing an intimate setting and lots of food and drinks. 
Starlight Theatre
2600 Starlight Road, Kansas City, MO
Right around the corner from Rockhurst and next to the zoo, Starlight is perhaps the most unique venue in KC. Sightlines are good and the audio is excellent – plus it's outside. Bring your bug spray and dress appropriately for the weather. Starlight has a wide variety of shows from Blue Man Group to Rex Orange County to Alicia Keys to John Mulaney. Get there early and picnic on the lawn at Swope Park.
T-Mobile Center
1407 Grand Blvd, Kansas City, MO
Formerly the Sprint Center, the T-Mobile Center was built to host a professional basketball or hockey team but the team never came. Instead, the downtown venue hosts most of the big-name artists to come through KC as well as tournaments and shows. There's lots to do downtown before and after the performance.
Arvest Bank Theatre at the Midland
1228 Main St, Kansas City, MO
The Midland is a gorgeous venue with amazing acoustics. It doesn't feel like a big venue but it isn't small by any means.
Uptown Theatre
3700 Broadway Blvd Ste 300, Kansas City, MO
The Uptown Theatre seats less than 2,000 and provides a classic feel to a show.
Grinders
417 E 18th St, Kansas City, MO
Grinders has live music and some of the best food in KC – especially the pizza and wings.
Kauffman Center for the Performing Arts
1601 Broadway Blvd, Kansas City, MO
If you're seeing a show at the Kauffman, you're probably dressing up for a high-class evening. One of the most iconic buildings in KC hosts the best of the best.
Rockhurst University
1100 Rockhurst Rd, Kansas City, MO
RockStock brings in a couple bands each year in the spring. Notable artists to rock the Rockhurst stage include: Dan & Shay, Young the Giant with Public, All-American Rejects, Andy Grammar, Kat Dahlia, Motion City Soundtrack, Plain White T's. Rockhurst has also hosted artists as part of Coffeehouse performances, such as: Brett Young, Russell Dickerson, Comedian Tracy Ashley, Javier Colon, and Comedian Loni Love.
More:
KC Music Hall
Green Lady Lounge
The Levee
The Brick
Record Bar
The Blue Room
Madrid Theatre
9th & State
Jerry's Bait Shop
Folly Theatre
Arrowhead Stadium
Linden Square
Macken Park
The Rhino
Lemonade Park