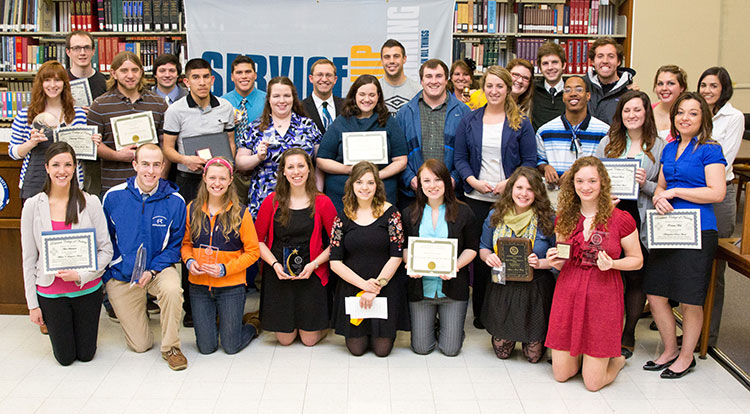 I wish I knew then that it was okay to go out of your way and make really good relationships with your teachers and ask lots of questions because it will only help you in the future.
Whether it was to ask someone random in the hallway how to print something, to ask a professor for help with class, or even to ask the counselors for help if I needed it – come in and feel comfortable, because this is a place where everyone belongs.
The number one thing in college is communication –with professors, with coaches, and even with friends. I feel like if you communicate what's going on with yourself, or if you're not feeling well, or if you have to miss class, communication is one thing that freshmen should have to learn to do very well.
I wish I knew that getting involved in Day 1 was as important as it is. You meet all kinds of new people, have all kinds of new experiences and that starts right at orientation when you move in.
Learning how much more there is to college than just going to class, like meeting people, being a part of organizations, like becoming more of a leader and that aspect is something that I wish I would have been more attentive to my freshman year as opposed to, like, junior and senior year.
I wish I knew how fast college was going to go by. I wish I would have known that I needed to be present in every second – so just take advantage of every moment that you have, any opportunities – go out and do it. These four years at Rockhurst are meaningful and you have so many opportunities to take advantage of.
I think there's a lot of pressure to just come into college and know exactly what you're supposed to do with your time, where you're supposed to be, what you're supposed to study, who you're supposed to be friends with, and I think it's important to know that that takes time.
You know, when you come to a new school you try to fit into what's going on in the status quo. Whoever you're meant to be friends with they're gonna love you no matter what –for the good and for the bad and so life's too short to not be yourself and not live every day to the fullest.
When I started at Rockhurst, I feel like I was so consumed worrying about things that were out of my control or that were so far down the line, and now when I reflect on my past four years, I realize everything works out how it's supposed to and even if you wanted one thing to happen and that doesn't work out, it's because a better opportunity is coming your way and so that's something I wish I knew before.