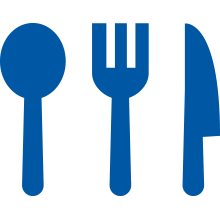 You're studying all night and missed the dining hall hours. It happens to the best of us! Here are some easy meals you can make right from your dorm that aren't just ramen.
Oatmeal with Cinnamon and Fruit
Oatmeal packets can be good on their own, but the best way to spice them up easily is with some cinnamon. To make an even healthier and heartier meal, use some bananas, apples, or berries to add flavor and nutrients. Breakfast, lunch, or dinner, oatmeal has your back to be filling and good for you.
Mug Mac and Cheese
The paper cups of "mac and cheese" are barely cheese and not much mac. The best way to make it in your dorm is with a microwave and a coffee mug. Just fill half of the mug with macaroni, add a cup of water and cook for about 8 minutes. Stir in the cheese of your choice, pop it back in for about a minute, and voila! You're a chef.
A Gourmet Sandwich
With a mini-fridge, you can house every ingredient you need to make a great sandwich. Keep some lunch meat, cheese, bread, and greens on hand and you'll have a good meal ready to go quickly and easily. Keep individual cups of guacamole for a creamy and healthy sauce alternative and add some hot sauce for a good kick. Peanut butter and jelly ain't that bad either.