Randy Schwering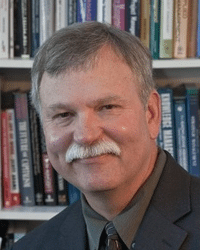 Associate Professor of Management
College of Business, Influence and Information Analysis
Degrees
Ph.D. Public Administration / Political Science, University of Kansas
Professional Licensures and Certifications
Certified Strength Deployment Inventory Trainer, Personal Strengths Publishing - 2010
Learning Styles Inventory, Sonoma Learning Systems - 2005
Biography
Randolph Schwering, Ph.D., is associate professor of management in the Helzberg School of Management. Since 1987, he has taught undergraduate, graduate and executive development courses in business strategy, innovation, leadership, organizational change, information technology, as well as project management. Currently, he serves as coordinator of the MBA Capstone program.
Schwering has also served in a variety of administrative appointments that have benefited the Helzberg School of Management. Some past appointments include coordinator of the Executive Fellows (now Executive MBA) program, director of the executive semester of the MBA program, as well as chair of the division of management within the Helzberg School.
As president and founding principal of Schwering and Associates, he has conducted more than 100 executive development and organizational development programs throughout the U.S. That same consultation expertise is brought into his Rockhurst University courses.