April Jardes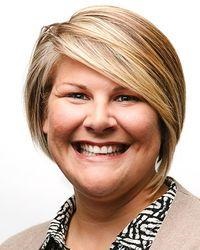 Clinical Instructor of Communication Sciences and Disorders
Clinic Coordinator
College of Health and Human Services
Degrees
M.S. Speech Language Pathology, University of Central Missouri
Doctorate in Speech Language Pathology Speech Language Pathology, University of Kansas
Professional Licensures and Certifications
Certified Brain Injury Specialist, Brain Injury Association of America - 2017
Speech Language Pathologist State of Kansas, Kansas Department of Aging and Disability Services - 2014
Speech Language Pathologist State of Missouri, Missouri State Board of Professional Registration for the Healing Arts - 2007
Speech Language Pathologist CCC, American Speech Language and Hearing Association - 2007
Biography
April Jardes is a speech-language pathologist and clinical coordinator for the department of communication sciences and disorders program. She oversees all areas of graduate and undergraduate student clinical education, as well as manages campus and community clinical fieldwork placements.
In addition to cultivating and scheduling student placements, Jardes teaches courses in methods of clinical practice, ethics, clinical observation, and cognitive communication. She also supervises graduate and undergraduate student clinicians who provide services to clients, both on campus and in the community. Her scholarship interests primarily include clinical supervision and mentorship, as well as neurologic communication disorders.
Jardes is a practicing speech-language pathologist with interest in neurologic communication disorders of adult and pediatric patients. She is a certified brain injury specialist through the Brain Injury Association of America. As an SLP, she enjoys researching and working with clients toward functional community reintegration after a brain injury or stroke.
Jardes volunteers in the community through the American Stroke Foundation, providing group-based services to stroke survivors with acquired speech and language communication difficulties. She also organizes peer-led communication groups for adolescents and young adults with speech, language and social communication difficulties each semester on the Rockhurst University campus.
She lives in Lenexa, Kansas, with her husband Brian and sons Decker and Duke. She enjoys spending time on the family farm, going to the lake, or enjoying the Kansas City scene with her family and friends.