VPAA Search Letter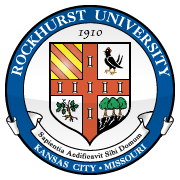 October 7, 2013
Dear colleagues and members of the Rockhurst University community,
As announced by Fr. Thomas B. Curran, president, the search for the new vice president for academic affairs has been launched. The search committee was formed by both faculty elections and presidential appointments. Members of the search committee are as follows:
Chair:
Cheryl McConnell, Dean of the Helzberg School of Management
Committee Secretary:
Kathy Soloducha, President's Office
Members:
Phillip Brown, Director of Field Experiences, Graduate and Professional Studies
Laurie Hathman, Greenlease Library
Richard Janet, History, Arts and Sciences
Sudhakar Raju, Finance, Helzberg School of Management
Sharon Snow, Nursing, Research College of Nursing
Guy Swanson, Vice President for Finance and Administration
Minda Thrower, Registrar
Mindy Walker, Biology, Honors Program Director, Arts and Sciences
The University has engaged a search firm, Witt/Kieffer, to support the search process and to help recruit qualified candidates. Announcements and advertisements will be placed over the next weeks, and information about the search can be found at http://www.rockhurst.edu/vpaa. We encourage you to read the advertisement posted on the site and think of possible candidates to nominate. Nominations should be made through email at rockhurst.vpaa@wittkieffer.com, and they will follow up with all nominees.
Because it is essential to protect the privacy of all search candidates, all members of the search committee will maintain the strict confidentiality about the process and candidates. However, all committee members welcome your comments and conversations about the qualities and qualifications needed in the next vice president for academic affairs and we will take your comments into consideration in the selection and pre-campus interview process.
Thanks, and we look forward to a successful search.
Sincerely,
Cheryl McConnell
Dean, Helzberg School of Management